Ford is Going Further Again with an All-Electric Ford F-150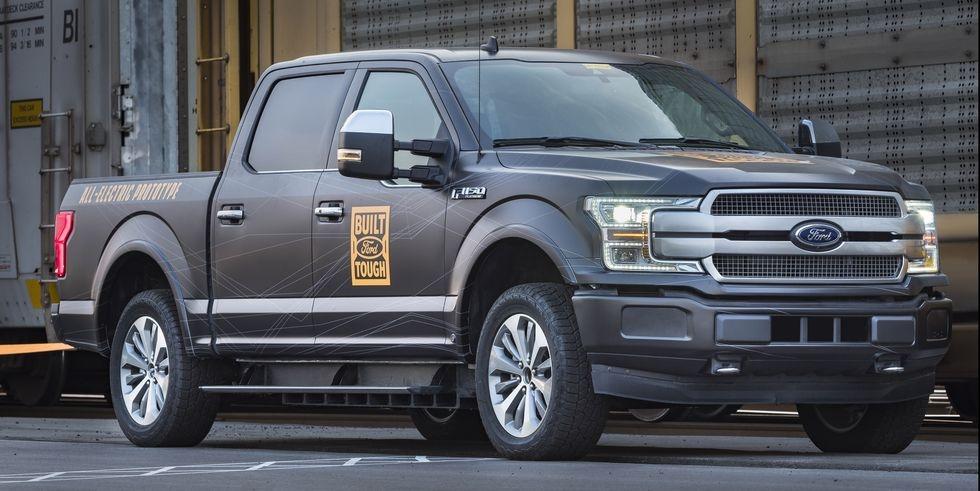 Ford recently set a pretty impressive record with the world's best-selling sports coupe, the Ford Mustang. After dominating the full-truck scene for the past several years, the Ford F-150 is receiving one of the most impressive technology improvements available.
All-Electric Ford F-150
While we have seen several automotive companies designing all-electric sedans throughout the years, Ford is taking a step forward with the creation of an all-electric Ford F-150. Arriving at your Southern California Ford Dealers as early as the start of 2021, this beastly earth-friendly truck is using technology from automotive technology company Rivian to build an all-new battery-electric truck that is already in the testing prototype stage. In fact, the makers of the F-150 recently took an all-electric prototype F-150 and hooked it up to 10 double-decker car transport railcars weighing a claimed total of one million pounds and towed them 1,000 or so feet — and when that wasn't enough, Ford added 42 F-150's to the railcars and did it all again. While Tesla continues to hold the record for pulling the heaviest load, when a Model X towed a 287,000-pound Boeing 787-9 Dreamliner nearly 1,000 feet on a taxiway at the Melbourne Airport in Australia last year, Ford is quickly charging ahead of the company who became famous for creating the most powerful hybrid vehicles available.
Ford F-150 Hybrid
Along with a beastly electric Ford F-150, Ford is also planning to launch a hybrid version of its best-selling truck. Planning to debut in early 2020 the new Ford hybrid system, dubbed "modular hybrid technology" by Ford, was designed for vehicles based on rear-wheel drive platforms that use the 10-speed automatic transmission co-developed by Ford and General Motors. It allows an electric motor to be wedged between the transmission and internal-combustion engine. This system will debut in the 2020 Ford Explorer, which goes on sale later this year. In the Explorer, the electric motor will be capable of 44 HP on its own and will be teamed with a 3.3-liter V6 engine to produce 318 HP and 322 lb.-ft. of torque. Gas-mileage figures aren't available yet, but Ford previously mentioned the Explorer hybrid will have a 500-mile driving range. Ford will also use exhaust-gas recirculation, which harvests heat from the exhaust system to do productive things. In the modular-hybrid technology system, it will be used to warm up the engine and transmission more quickly.
The upcoming Ford Bronco is also expected to get a hybrid powertrain, although full details won't be revealed until closer to its 2020 launch. Outside of trucks and SUVs, it's worth noting that the Ford Mustang is slated to get a hybrid variant, and currently uses the 10-speed automatic.
Check Out Ford's Cutting-Edge Technology
While driving an electric truck might not seem as fun as driving a powerful diesel-powered beast, you are sure to be wildly surprised at what the latest Ford F-150 will really be able to do in the future. So, get in line at your Southern California Ford Dealers today to schedule your future test drive before it is too late.
Resources:
https://www.cars.com/articles/all-the-pickup-truck-news-an-electric-f-150-an-expensive-f-150-and-a-family-friendly-f-150-406606/