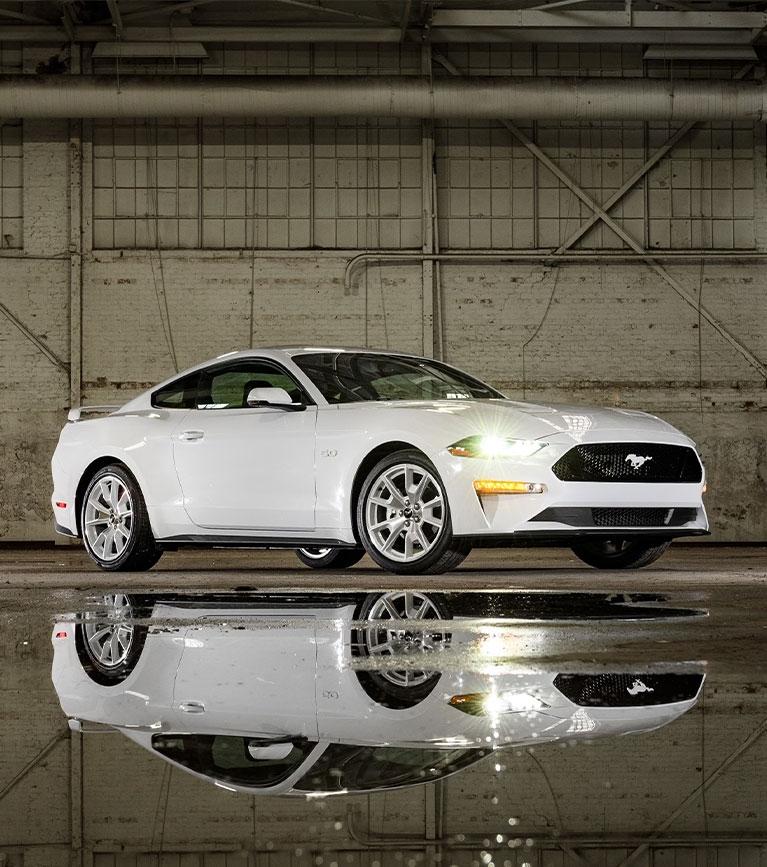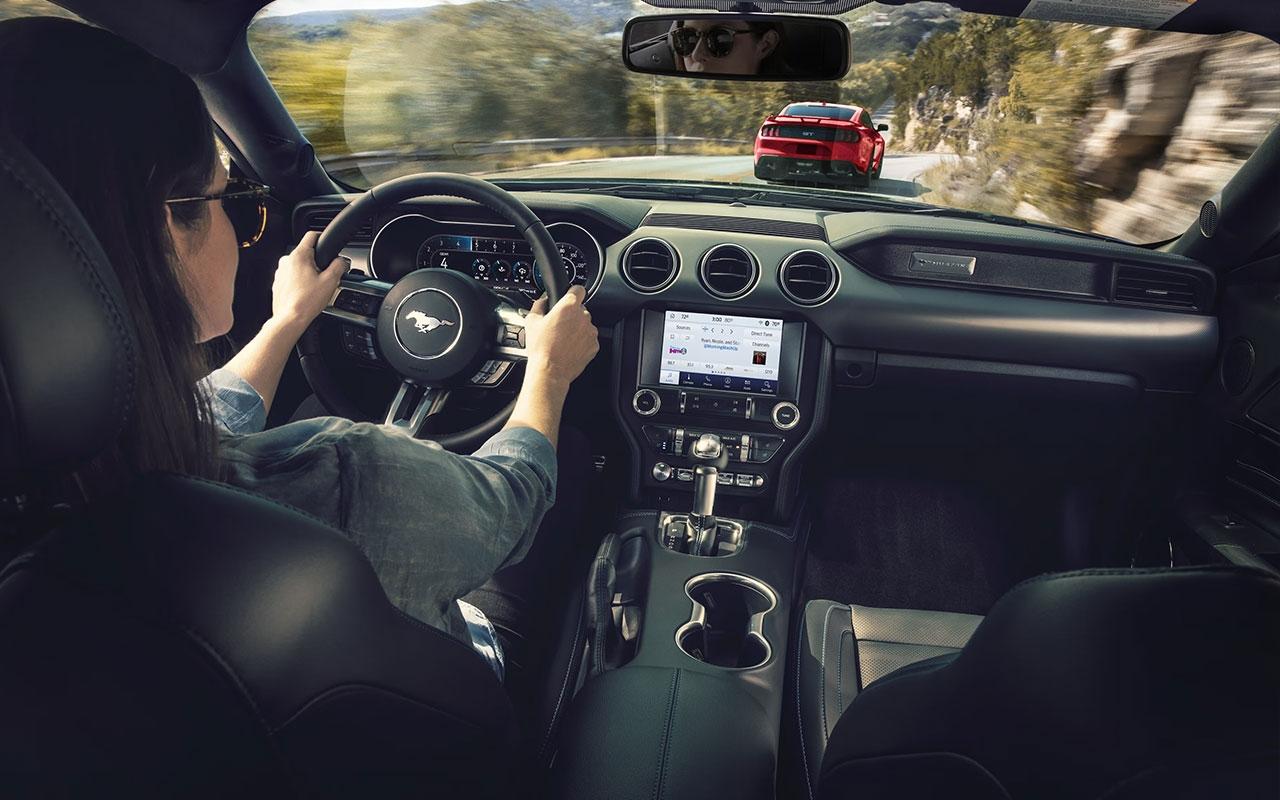 Overview
Here's Your Daily Dose of Dopamine
From the roar of the engine to its unmistakable style, a 2023 Mustang® coupe or convertible will raise your heart rate and stir your soul. Drawing on deep performance roots, every model features precise handling, high-powered engines and iconic design.
Mustang® Mach 1® model on closed racecourse. Professional driver.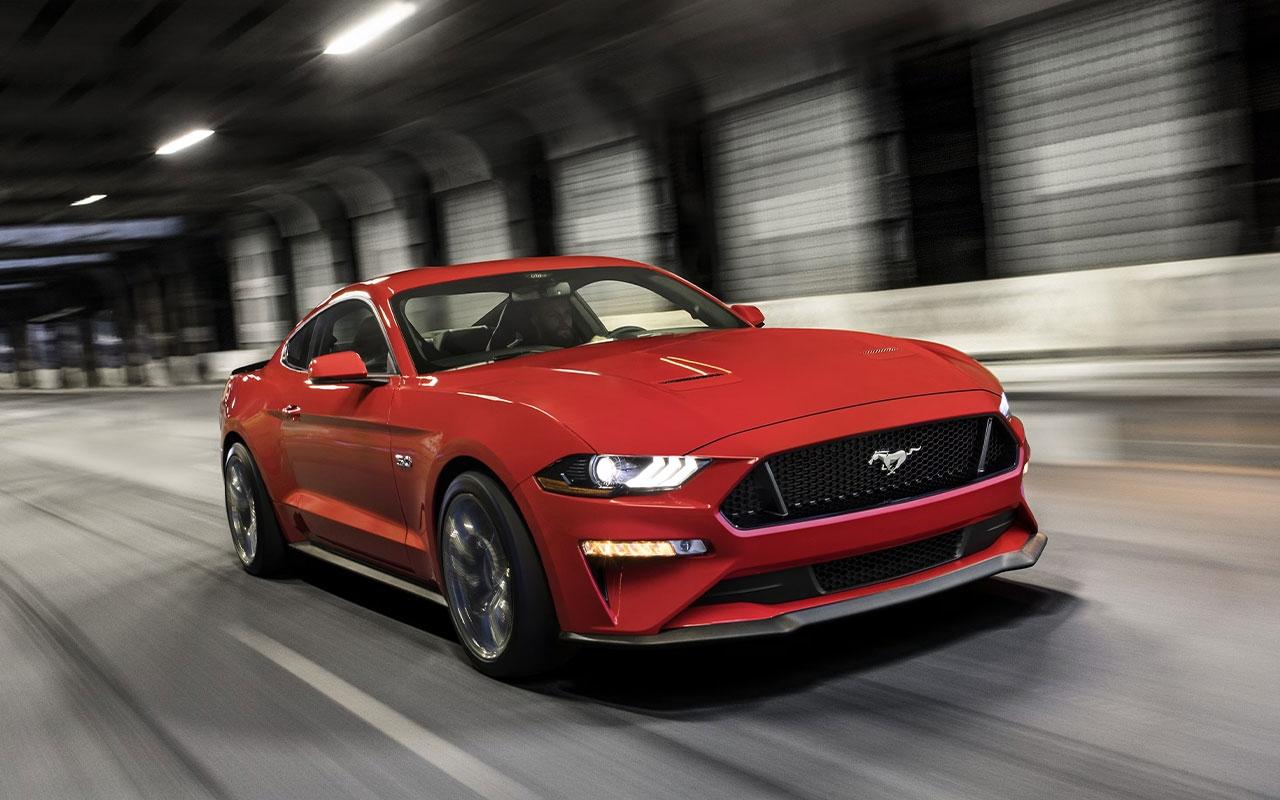 Performance
Exhilaration Is Automatic
The 10-speed architecture, featuring Ford-patented technology, is designed for optimum ratio progression and performance. It also provides accurate and quick upshift and downshift capability. Steering wheel-mounted shift paddles, a feature found in race cars, are included.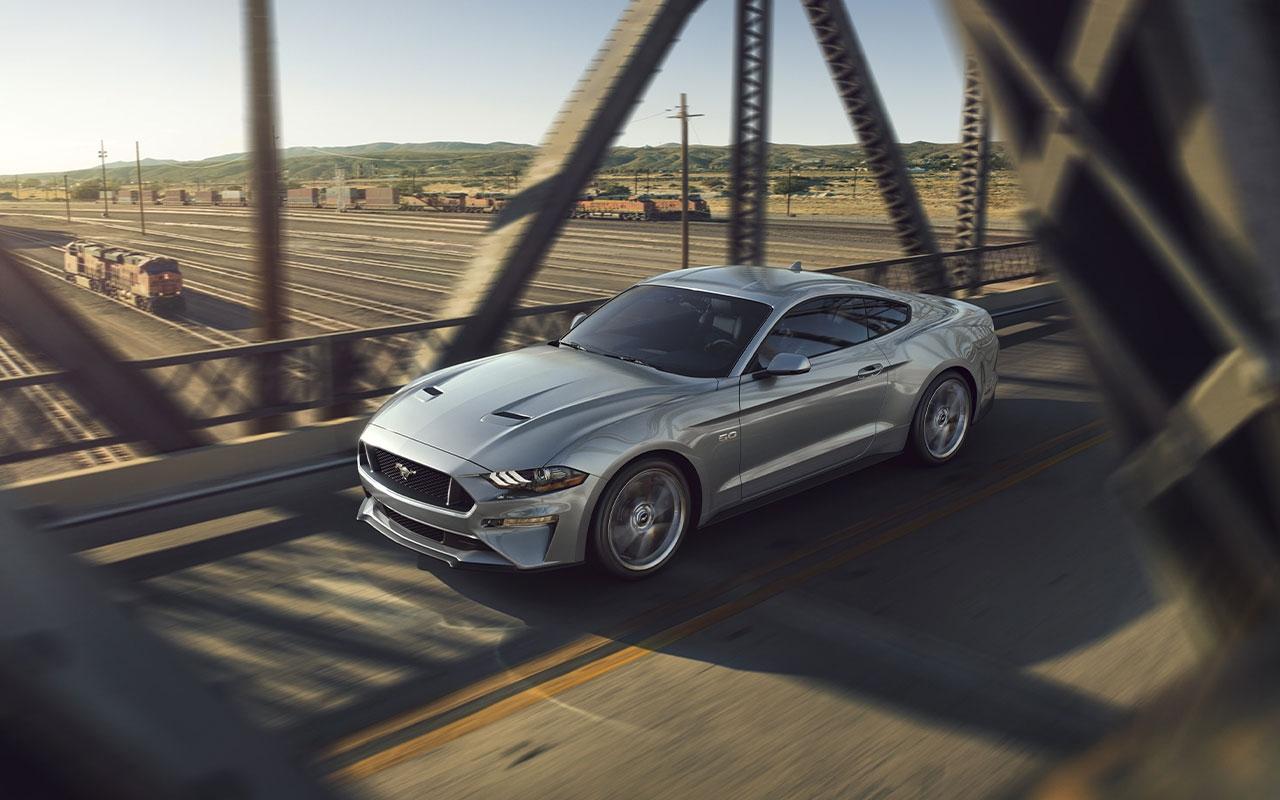 Handling
The Apex of Precision and Speed
A 2023 Ford Mustang® coupe or convertible will pin you to your seat. Take it for a spin on a course with lots of white-knuckle curves and then, for good measure, subject it to some less-than-perfect road surfaces. That's where you'll discover how its independent suspension and selectable power-assisted steering deliver crisp, responsive performance while the available MagneRide® Damping System helps smooth out the rough spots.
MagneRide is a trademarked technology of BWI Group.