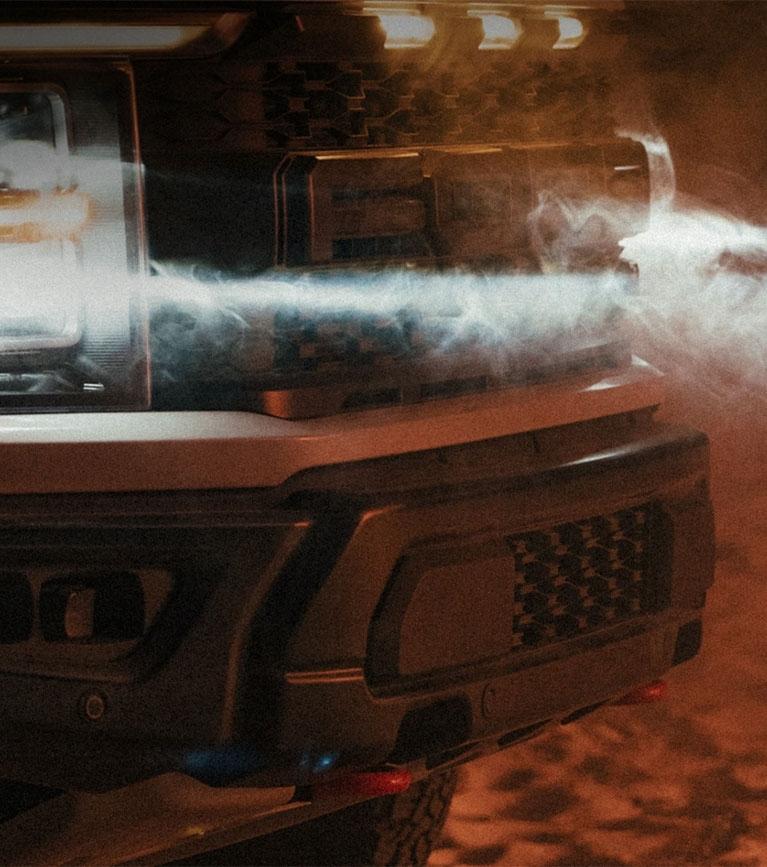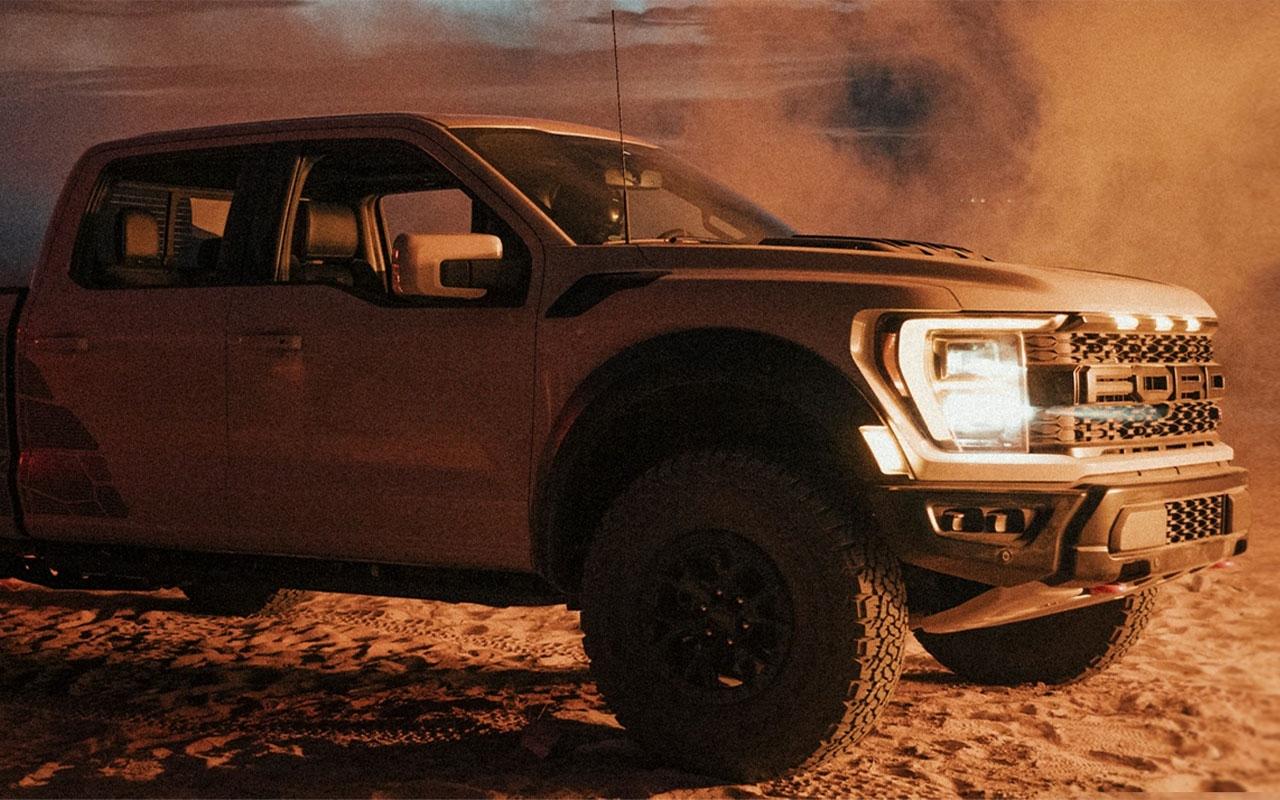 Overview
Adrenaline-Fueled, Supercharged Thrill-Ride
How do we raise your adrenaline level? By stuffing a ridiculously powerful 5.2-liter Supercharged V8 engine into the belly of the new 2023 F-150® Raptor R.™ Cranking out a massive 700 horsepower and 640 lb.-ft. of torque. Making it the most powerful high-performance F-150 Raptor ever.
Built Ford Tough® to Conquer The Desert
With next-level trail conquering capability, the F-150® Raptor R™ is equipped to take on all terrains with exceptional off-road durability. It's a purpose-built off-roading machine designed to go where there are no roads – and plenty of cracked desert earth to explore.
Ford is committed to the preservation of the environment and treading lightly. Available for order Fall 2022. Preproduction model shown with optional equipment.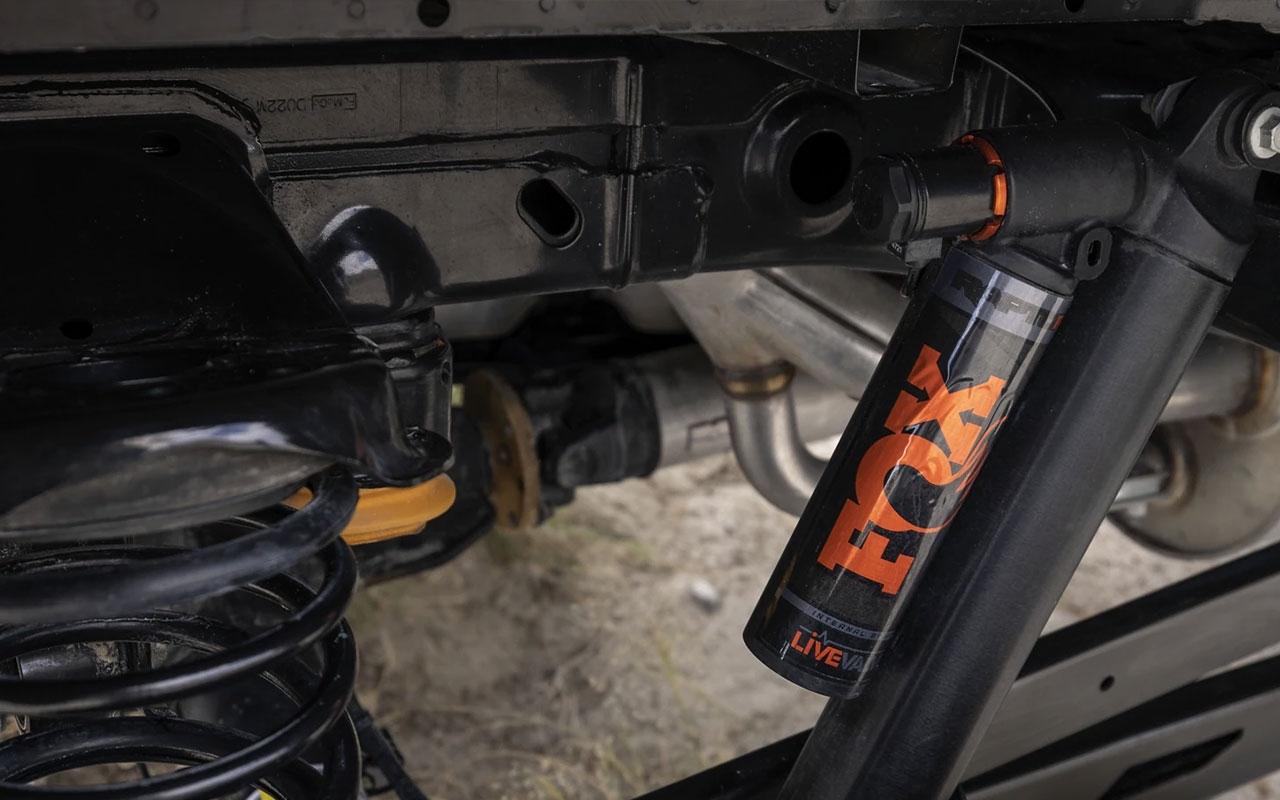 Performance
Toothy Land-Eaters & Shocks From From The Masters of Suspension
Hulking 37" all-terrain tires with row after row of biting teeth are designed to grip and grab onto whatever crosses their path holding the terrain firmly in their grasp.
Prepare for a thrilling off-road experience from Ford and FOXTM technologies. Outfitted with a rugged long-travel suspension featuring FOX Live Valve shocks specially tuned to take advantage of the truck's outstanding supercharged V8 power. Plus, class-best ground clearance* allows it to climb over obstacles - and help smooth out the things that go bump on the trail.
*Class is full-size pickups under 8,500 pounds GVWR. Preproduction model with optional equipment shown. Available late 2022.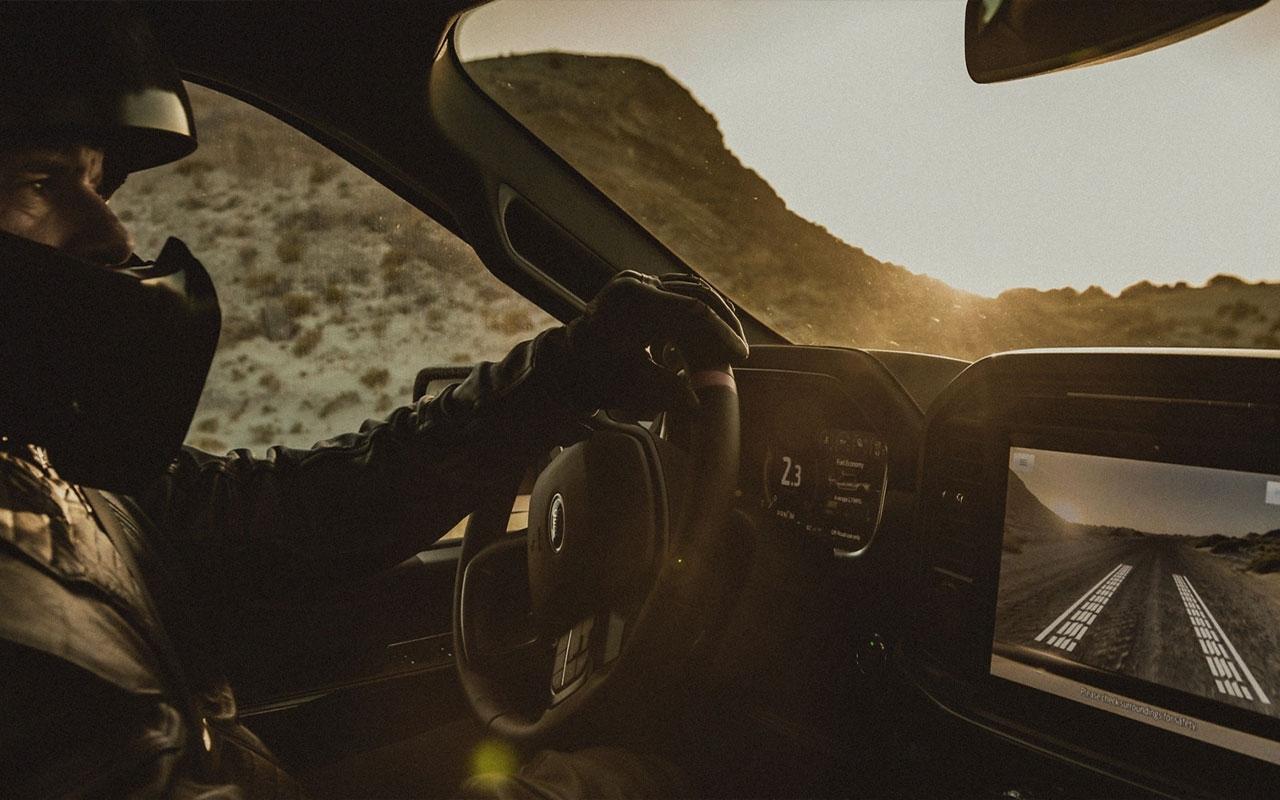 It's Pulse Is Measured In RPMs Not Beats
The heart of this beast pulses with the high revving rumble of combustion being created inside it's 5.2-liter Supercharged V8 engine. Making you feel alive as your adrenaline surges as the RPMs rise.
Designed to Raise Your Heart Rate
Its presence is intimidating just standing idle. Exhibiting a powerful stance and muscular contours. But when it's at full speed – a jaw-clenching thriller – banishing the F-150® Raptor R™ from city streets to uncharted landscapes.
Preproduction model shown. Available Late 2022. Driver-assist features are supplemental and do not replace the driver's attention, judgment and need to control the vehicle. It does not replace safe driving. See Owner's Manual for details and limitations. Ford is committed to the preservation of the environment and treading lightly.