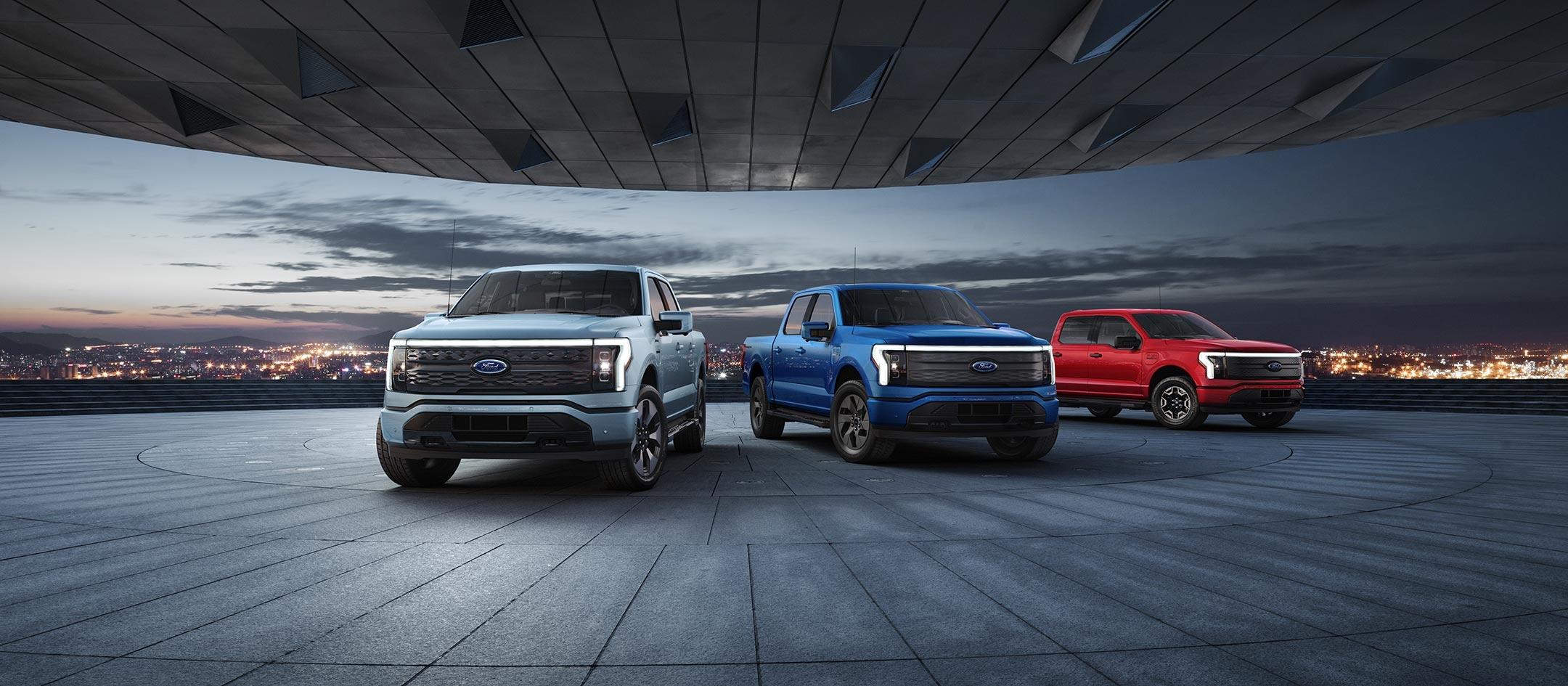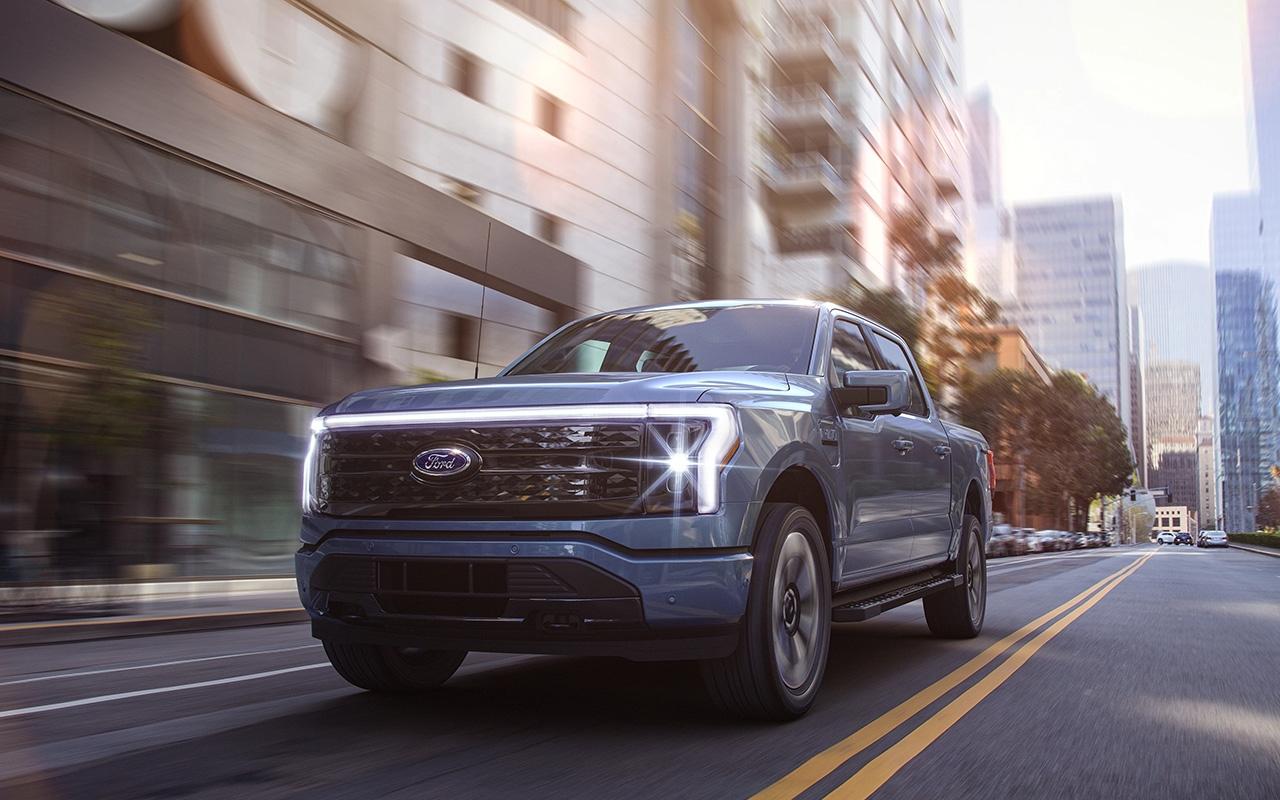 Overview
ELECTRIC CAN DO EVERYTHING YOU NEED A TRUCK TO DO.
F-series is America's best-selling truck for 44 years* for a reason. And now, it's charging into the future with the all-new, all-electric 2022 Ford F-150 Lightning. It's the first ever F-Series that's gas-free and offers more purposeful technology, an elevated driving experience and trusted Built Ford Tough capability. Offering an ingenious array of connected, intelligent features with over-the-air Software Updates to help ensure your truck can get even better over time.
Make no mistake – F-150 Lightning isn't a gimmick or a showhorse destined for a shiny garage. This truck will enhance the way you go to work and how you play. That's why we built it to have the strength and capability you expect to get the job done.
*Based on 1977-2020 CY total sales.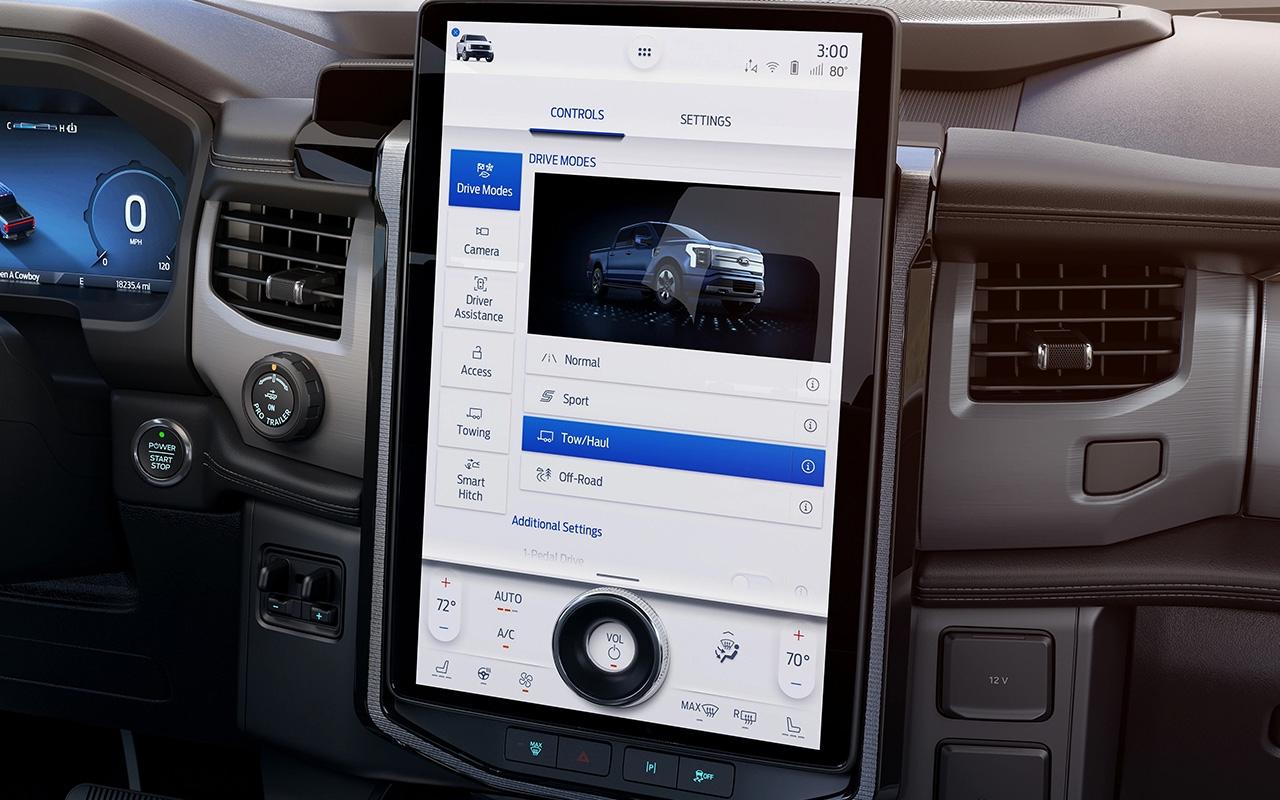 Performance
EXPAND YOUR DEFINITION OF WHAT A TRUCK CAN BE
The Ford F-150 Lightning connects to your house when it needs to power up, but can seamlessly return the favor without even the push of a button if the lights go out with available Ford Intelligent Backup Power. * Best of all, you can monitor your truck's status from just about anywhere with your phone.
ADVANCED TOWING & HAULING TECHNOLOGY
Work or recreation, we know you've come to rely on the ability of F-150 to be in it for the long haul. That's why we equipped the F-150 Lightning with smart technologies designed to make it easy to hook up your trailer and control it. Plus it has smart technologies that help keep you informed on what you are towing or hauling.
*When home is properly equipped and home transfer switch disconnects the home from the grid.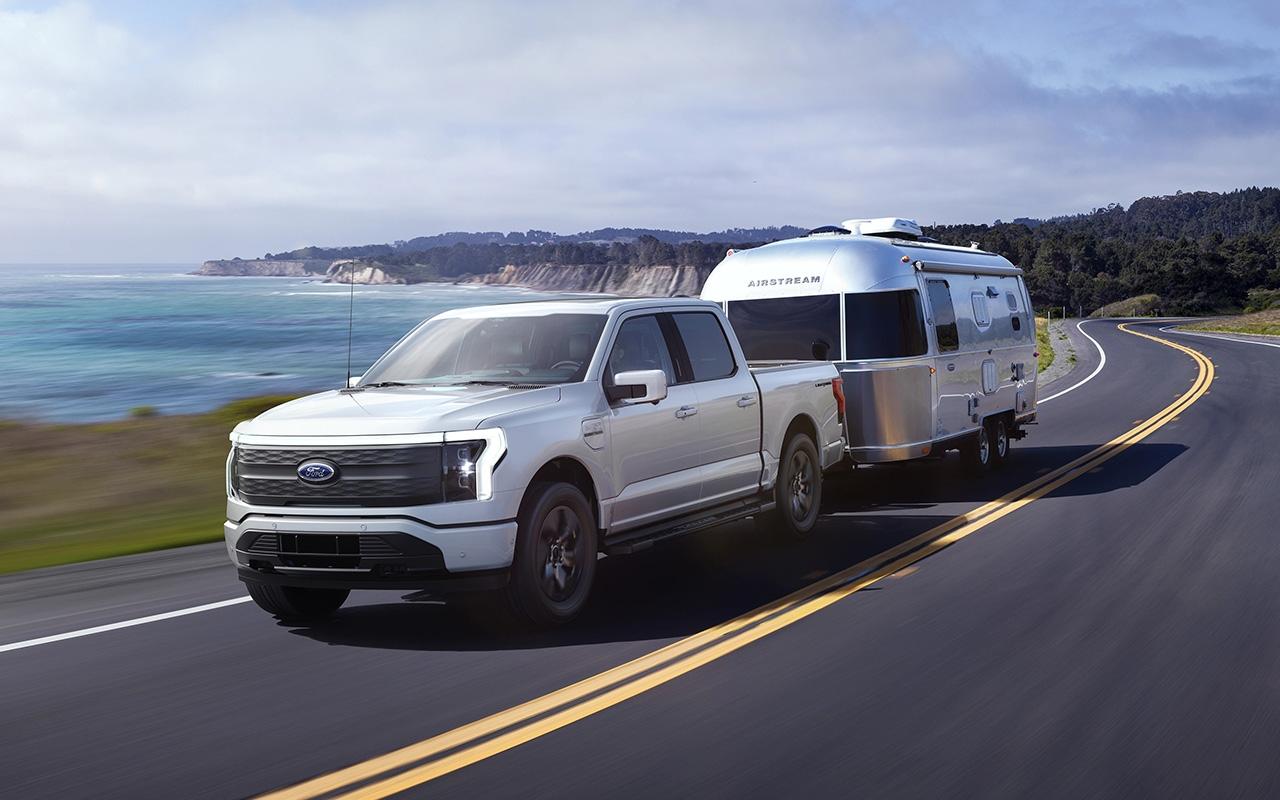 THE 2022 FORD F-150 LIGHTNING - BUILT FOR PRODUCTIVITY

The F-150 Lightning is all about getting the job done. It offers an impressive array of innovative features that help you not only meet the physical demands of the job, but also help you with everything from staying connected to getting important paperwork done. It's an all-around powerhouse at work or recreation.
FORD INTELLIGENT BACKUP POWER
Be prepared for what nature throws at you with the 2022 Ford F-150 Lightning. Available Ford Intelligent Backup Power, enabled by the 80-amp Ford Charge Station Pro, allows you to use your truck as a backup power source to your home during a power outage.* The power transfer can be triggered automatically or manually based on customer preference.
*When home is properly equipped and home transfer switch disconnects home from the grid.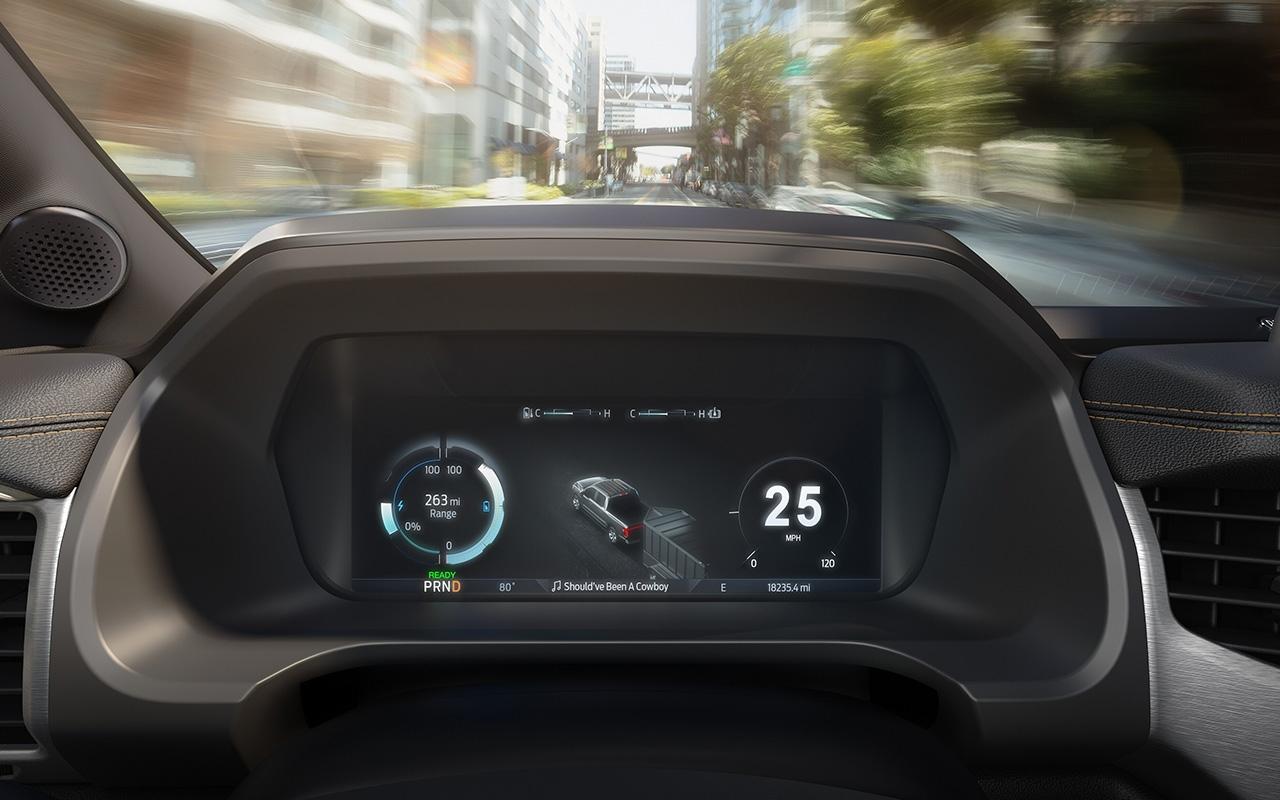 THE ALL-NEW F-150. NOTHING ELSE STACKS UP.
We looked for every opportunity to make sure the F-150 Lightning is a tough, powerful and productive tool for our customers who need to get the job done. Because we're never satisfied, we make sure we're bringing the kind of innovative, powerful work tool F-150 customers have come to expect. And by going all-electric, you also get a truck that requires no gas and offers lower scheduled maintenance costs.
MEGA POWER FRUNK
You might wonder what we did with all that room where the engine used to be. It's called a Mega Power Frunk. Combined with exportable power it has the potential to impact how trucks are used both functionally on the job or at events like tailgates or camping trips.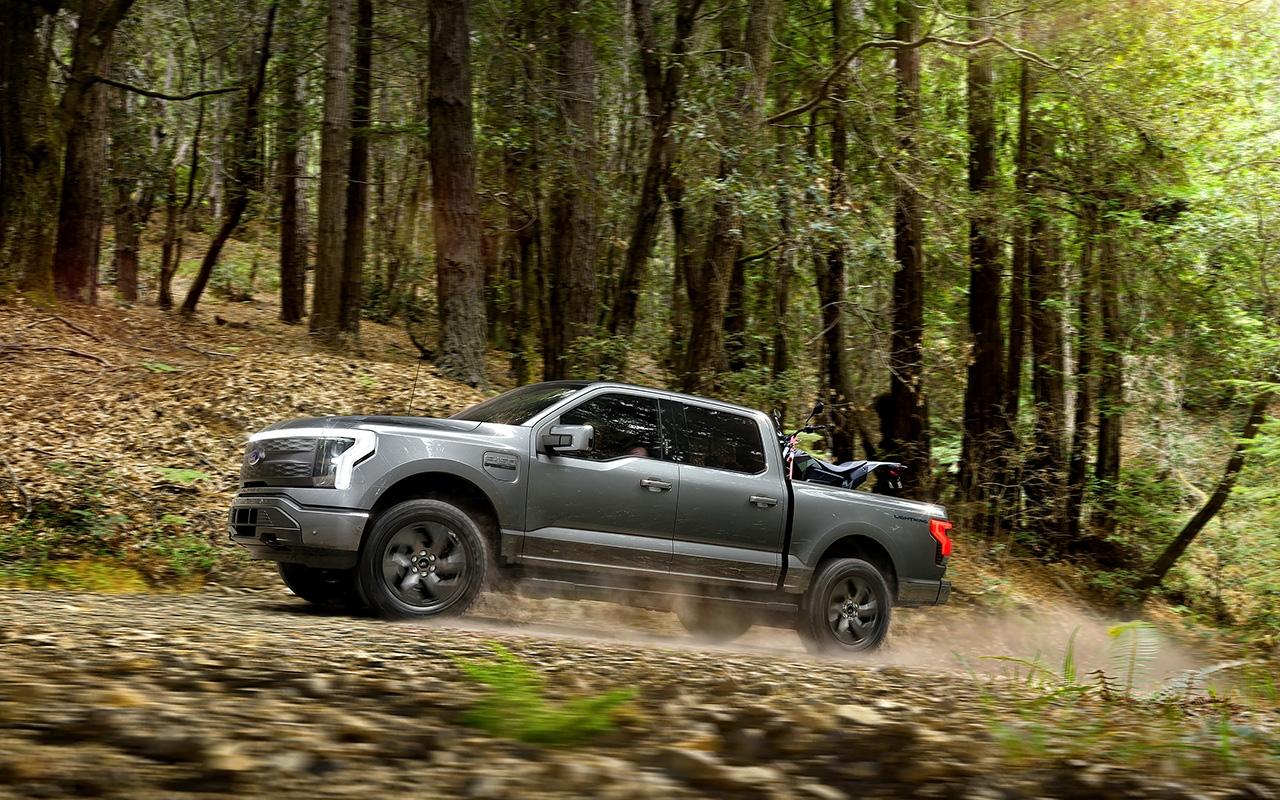 Technology
AVAILABLE SYNC 4A WITH 15.5-INCH PORTRAIT TOUCHSCREEN
SYNC® 427 Technology combines hardware and software that delivers features designed to keep you connected to the people, places and apps that matter most. SYNC 4A with the 15.5-inch portrait touchscreen and enhanced voice recognition is standard on LARIAT and Platinum models. It offers impressive features including voice access to your favorite apps, connected navigation, cloud-based connectivity and more.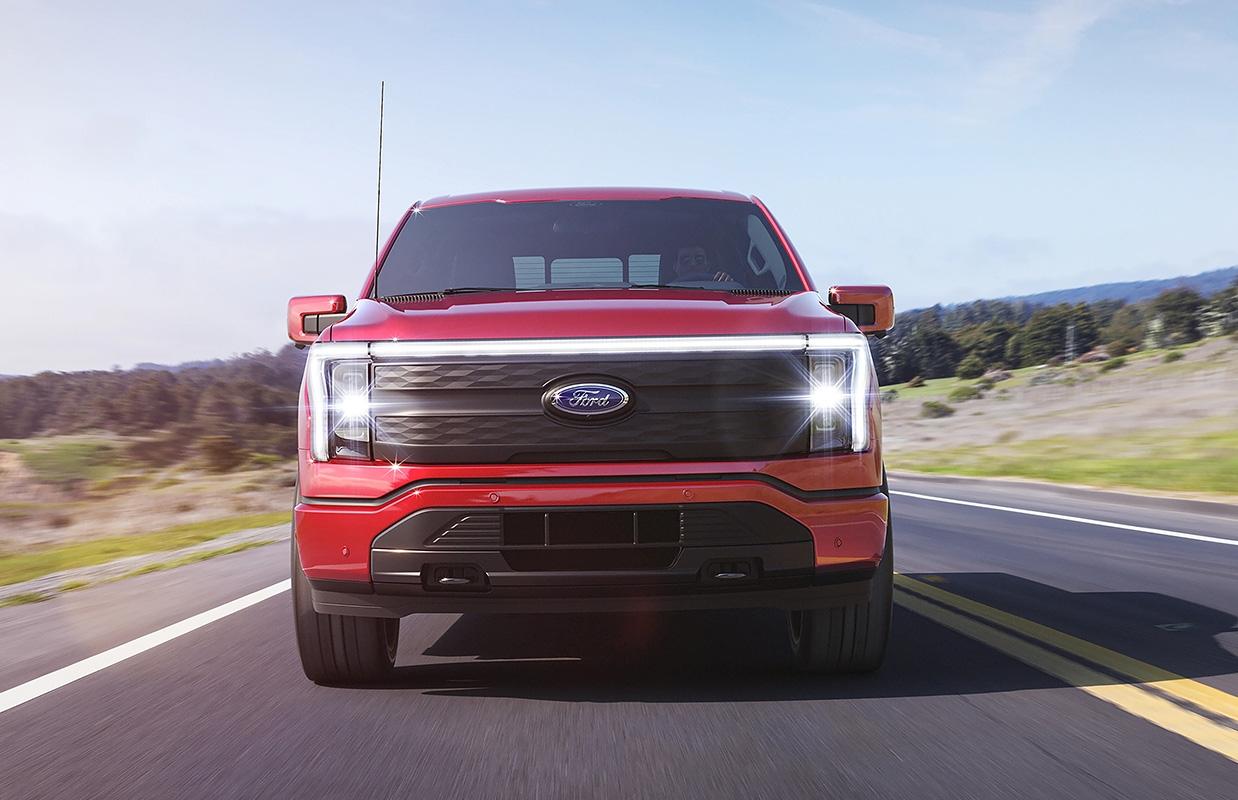 ENHANCED PRO POWER ONBOARD
Turn your truck into a generator. Pro Power Onboard offers an available 9.6 kW of max power provided through 11 outlets. No matter the job, the 9.6 kW version offers four 120V outlets in the front trunk, two in the cab, and four in the bed. The bed also features a 240V outlet for the tougher tasks at hand.
*See owner's manual for important operating instructions.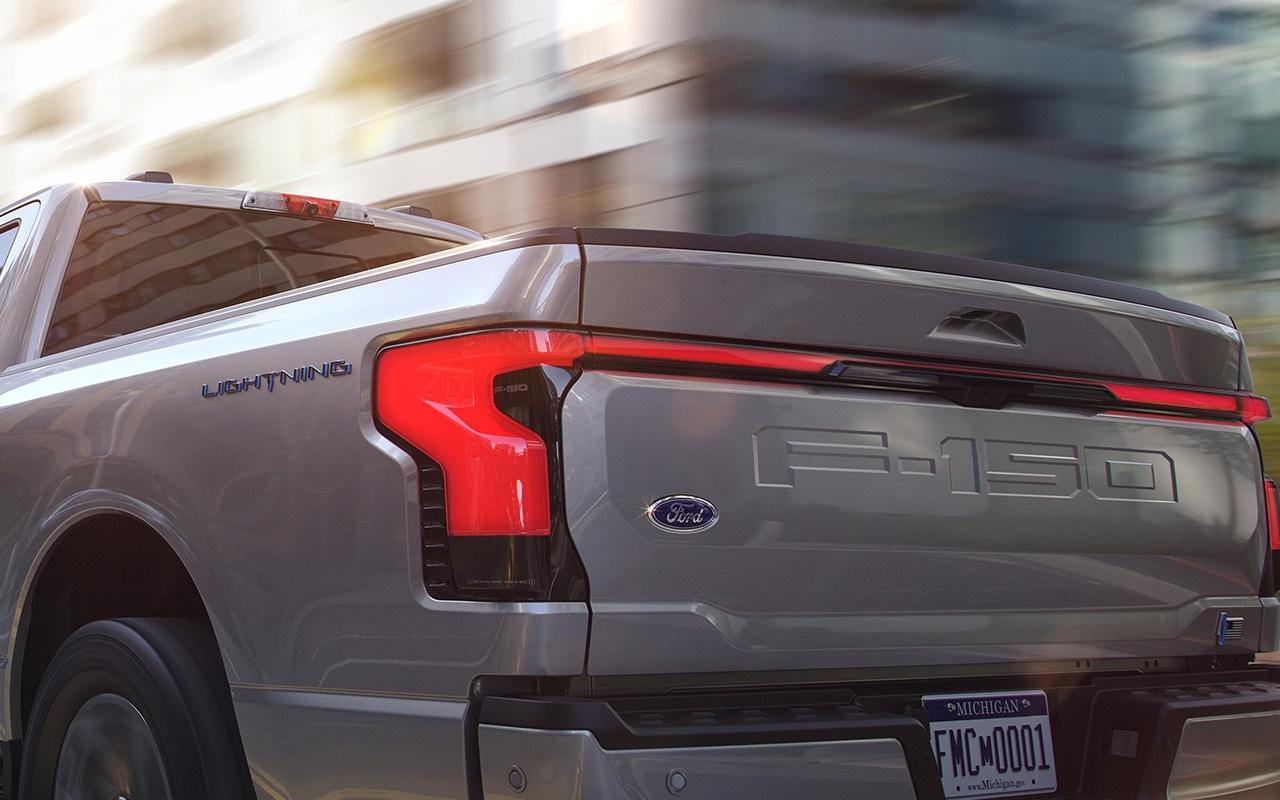 TARGETED EPA-ESTIMATED 300-MILE RANGE
The Ford F-150 Lightning comes with a standard-range battery that offers a targeted EPA-estimated range of 230 miles. * Or choose the available extended-range battery that offers an EPA-estimated range of 300 miles.
WE'VE GOT CHARGING COVERED
Backed by the largest public charging network in North America,* we are offering an ecosystem of charging solutions to meet all your charging needs. Whether you're on the job, on the road or at home, we have you covered. The extended-range battery comes standard with the 80-amp Ford Charge Station Pro. This allows a peak charging power of 19.2 kW enabled by the battery's dual onboard chargers which means a full charge overnight.* Like all Ford electric vehicles, every series comes with the 32-amp Ford Mobile Charger which allows you to charge from a traditional 120V or 240V outlet. No special stations required.
*Excludes Platinum models. Based on full charge. USA EPA-targeted range reflecting current status based on analytical projection consistent with US EPA combined drive cycle. Actual range varies with conditions such as external environment, vehicle use, vehicle maintenance, lithium-ion battery and state of health. Final EPA-estimated ratings available in 2022 calendar year.
* Based on original equipment manufacturers(OEM)/automotive manufacturers that sell all-electric vehicles and have publicly announced charging networks. Department of Energy data used. FordPass™, compatible with select smartphone platforms, is available via a download. Message and data rates may apply.