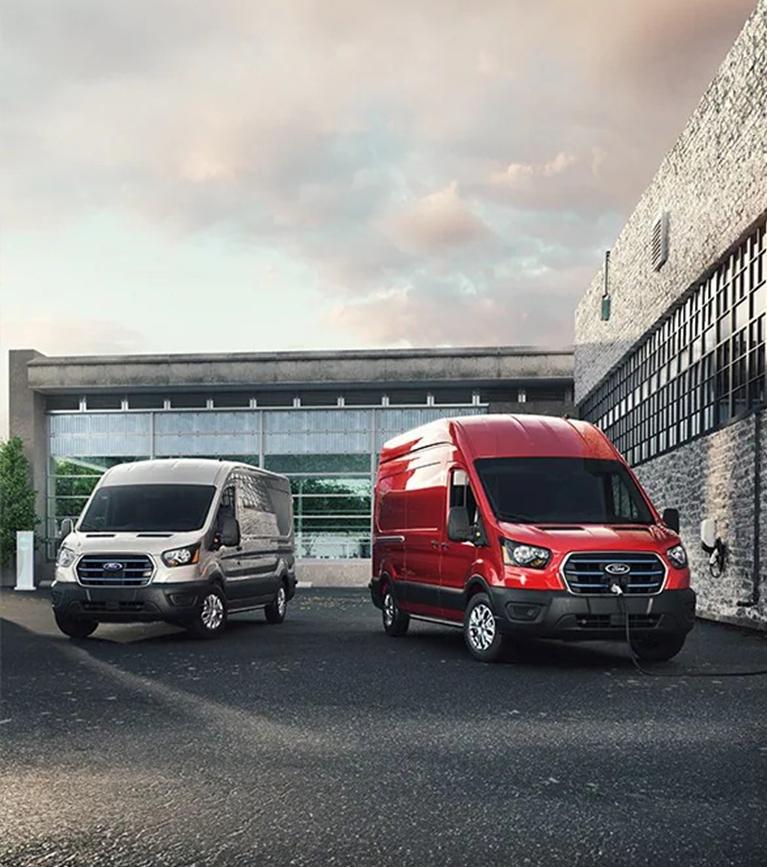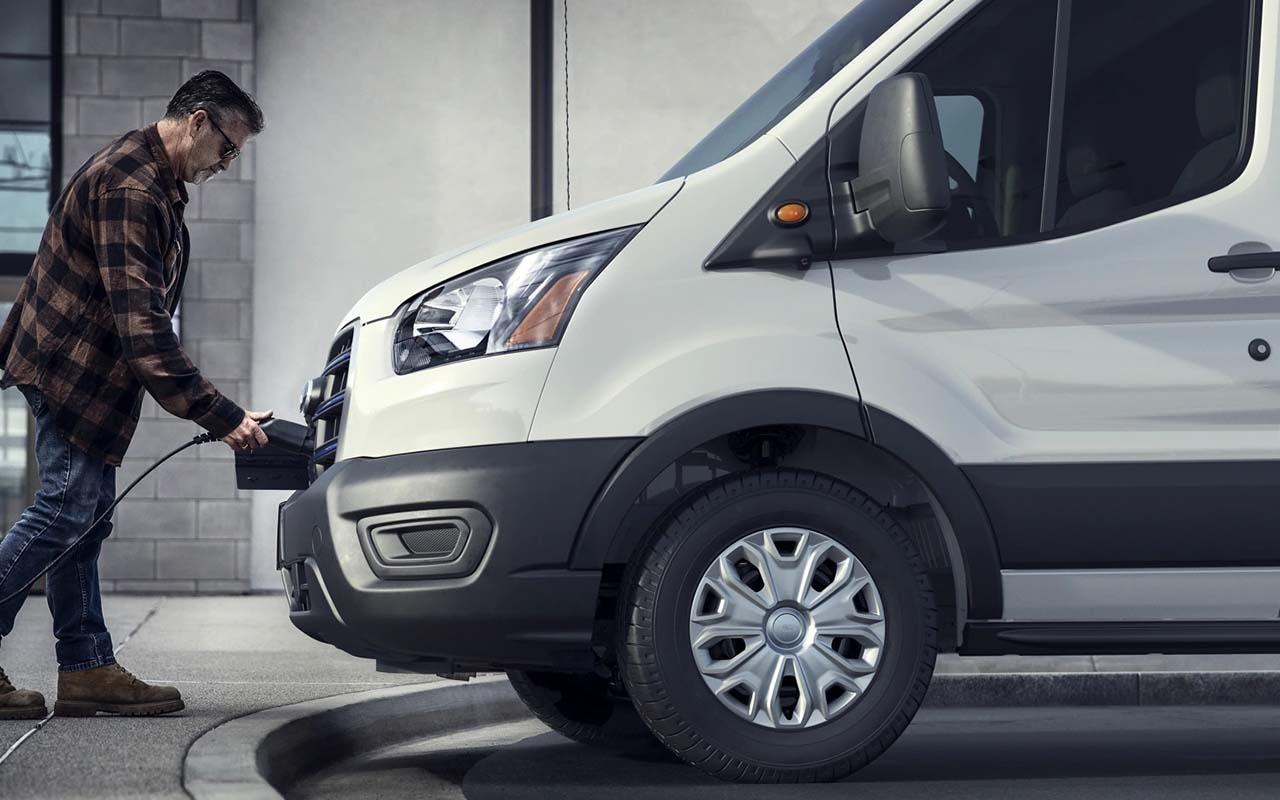 Overview
LEADING THE CHARGE.
The best-selling commercial van brand in the U.S. * is about to lead business into the future. Introducing the all-new, U.S.-assembled Ford E-Transit. The only electric work van that has the backing of the Ford Motor Company. That means an entire ecosystem of products, software and charging solutions that will allow you to seamlessly transition to the future of business.
*Based on the total U.S. reported sales (1979-2019CY). Includes Ford E-Series, formerly called Econoline, van and chassis; Club Wagon; Transit Connect cargo van and passenger wagon; Transit cargo van, passenger van and chassis.
Preproduction computer-generated image shown. Available late 2021.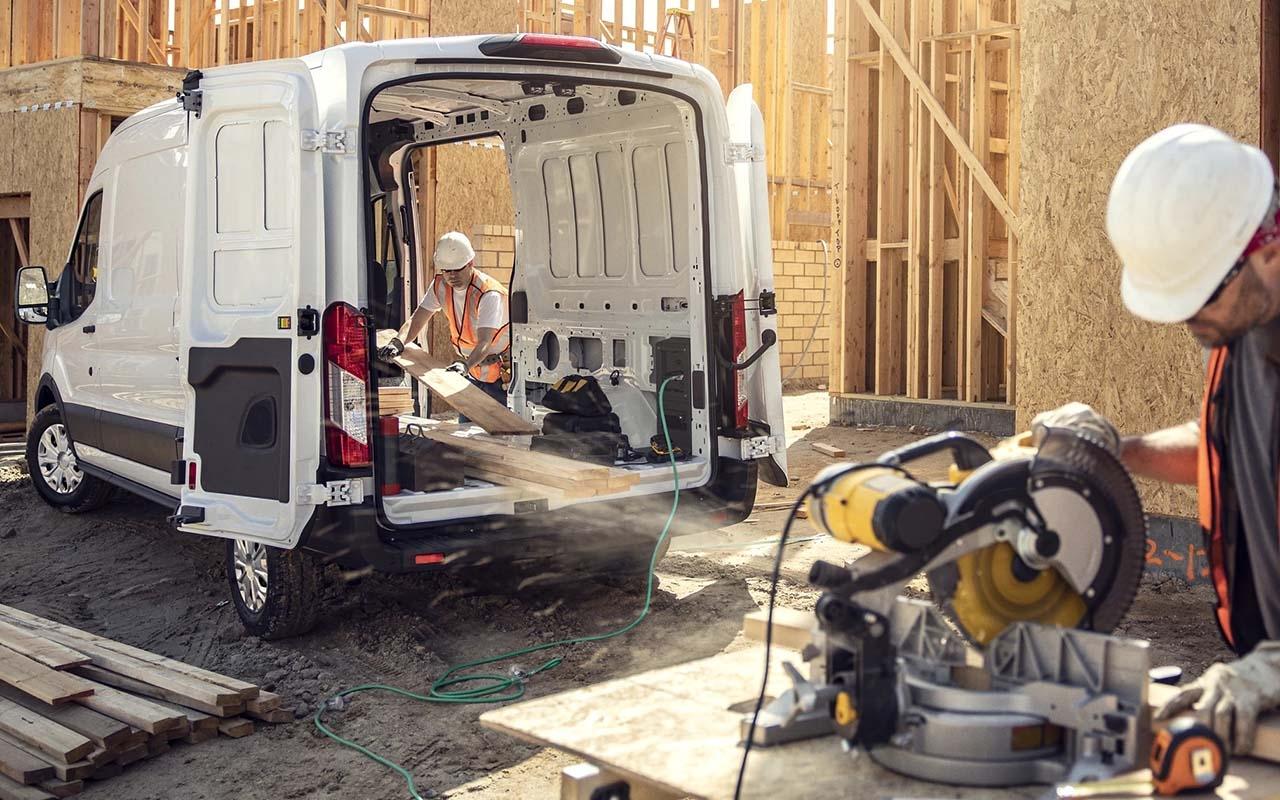 By leveraging more than 30 million miles of Ford Telematics™ data, we learned that the average daily range for commercial vans in the U.S. is 74 miles. Of course we also understand that there are days when those distances are higher, and recognize the need to adjust for factors such as cold weather. We consequently designed E-Transit with a targeted 126 miles of range (Cargo Van low-roof models). * Our goal is to be a one-stop shop for our commercial vehicle customers. And we'll have more announcements in the future on additional derivatives that offer more capability and range.
*Based on full charge. USA targeted range reflecting current capability based on analytical projection consistent with US EPA MCT drive cycle methodology (www.fueleconomy.gov/feg/pdfs/EPA test procedure for EVs-PHEVs-11-14-2017.pdf). Actual range varies with conditions such as external elements, driving behaviors, vehicle maintenance and lithium-ion battery age.
Preproduction computer-generated image shown. Available late 2021.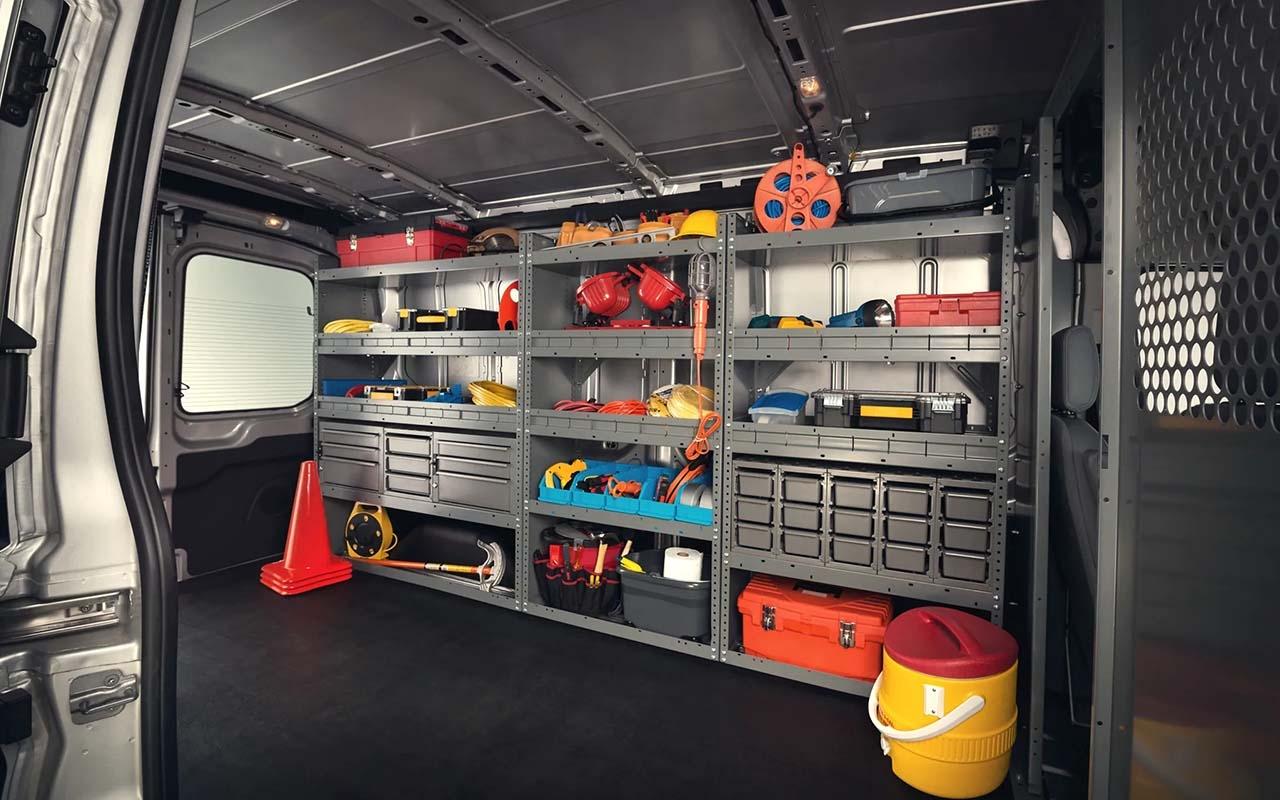 Performance
THE POWER OF CHOICE
One size never fits all. That's why we offer so many choices in electric work vans. Just like the gas-powered Transit Cargo Van, the E-Transit comes in three lengths and three roof heights. It's also available in chassis cab and cutaway models. Which means it adds eight all-electric configurations to the already best-in-class* total offered by the current gas model.
*Class is Full-Size Vans.
Preproduction computer-generated image shown. Available late 2021.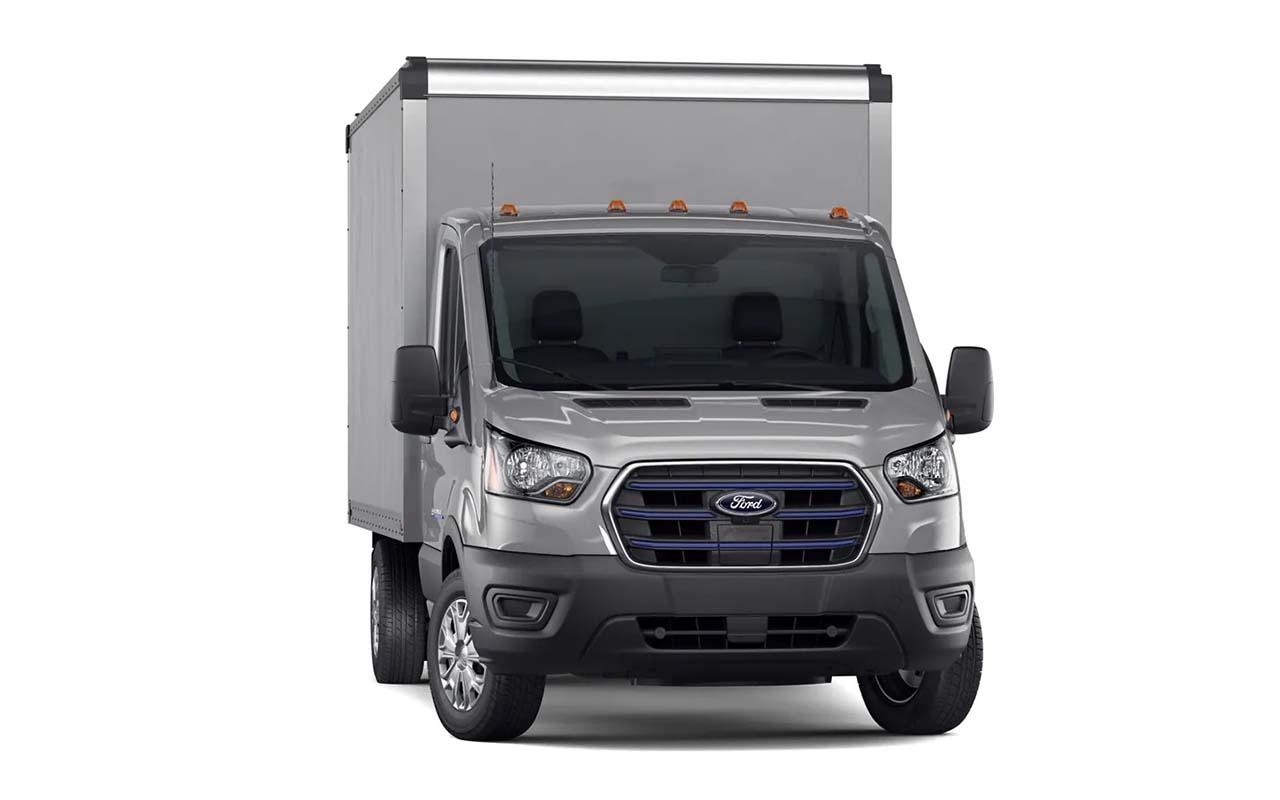 WE'VE GOT CHARGING COVERED
Backed by the largest public charging network in North America,* we are offering an ecosystem of charging solutions to meet all your charging needs. Whether your fleet of vehicles is at the depot, on the road or at home, we have you covered.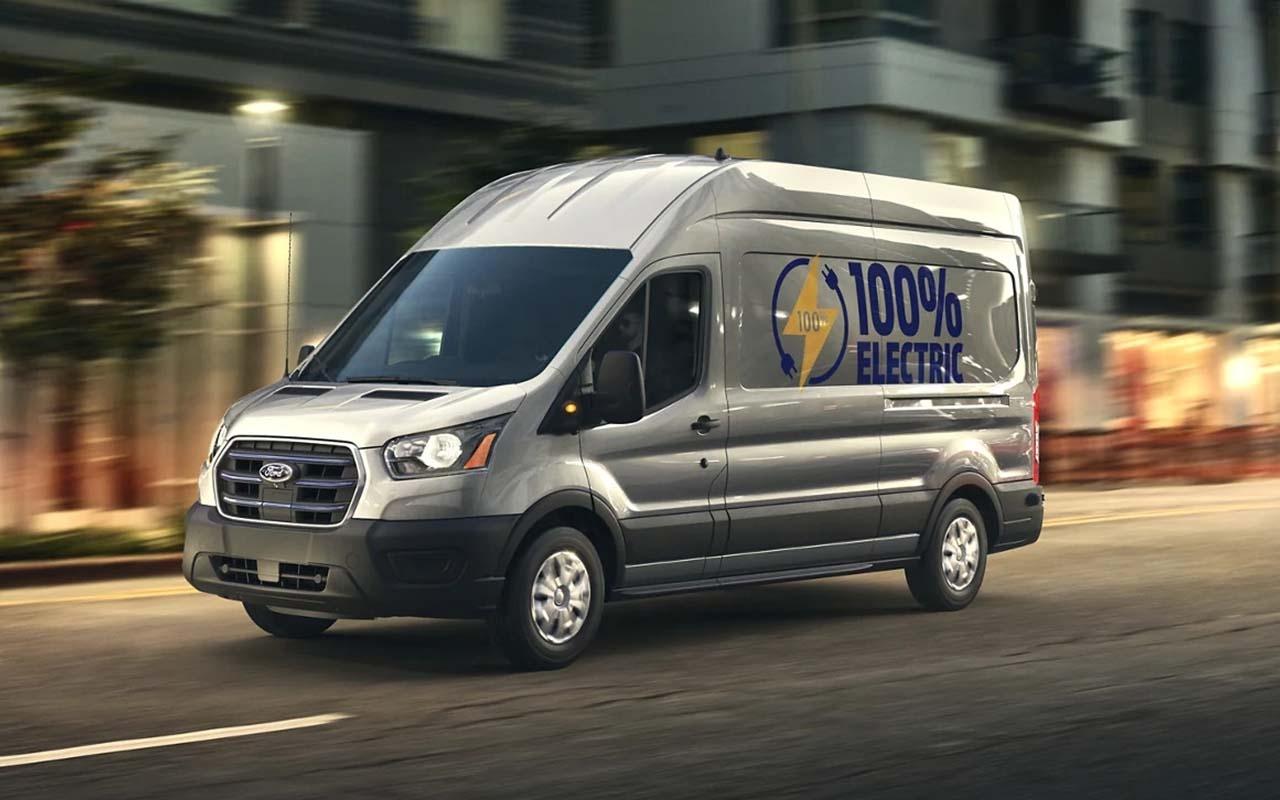 POWERFUL FOR YOUR BUSINESS
We built the E-Transit to help you build your business. So, whether it's helping to reduce operating costs or helping you take on jobs other people can't, you can feel confident the E-Transit has your back.
Preproduction computer-generated image shown. Available late 2021.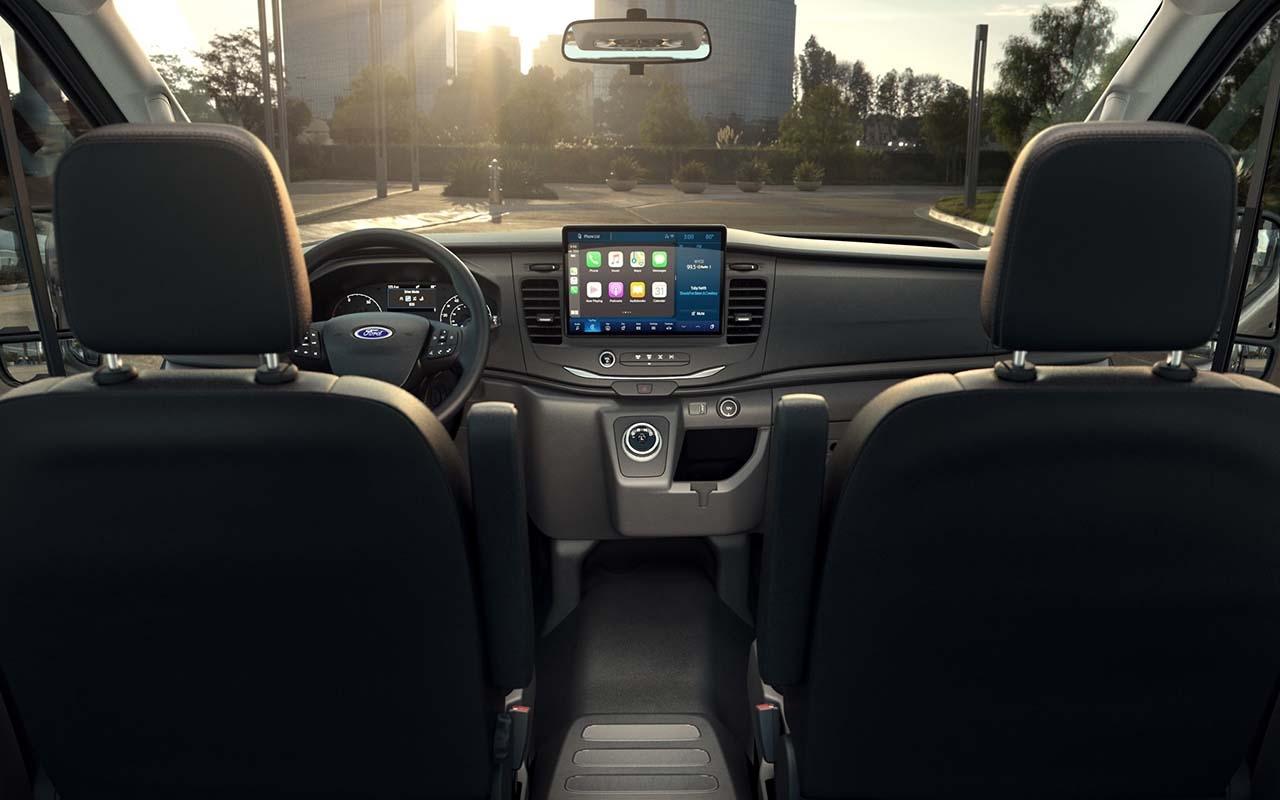 Technology
PUTTING TECHNOLOGY TO WORK
We've packed the E-Transit with smart technologies that can be accessed through a convenient standard 12-inch touchscreen. So, whether you're looking to keep up with the latest technologies, get easy-to-access vehicle information or find ways to maximize productivity, we've got solutions to help you stay connected on the go and on the job.
Preproduction computer-generated image and simulated screen shown. Available late 2021.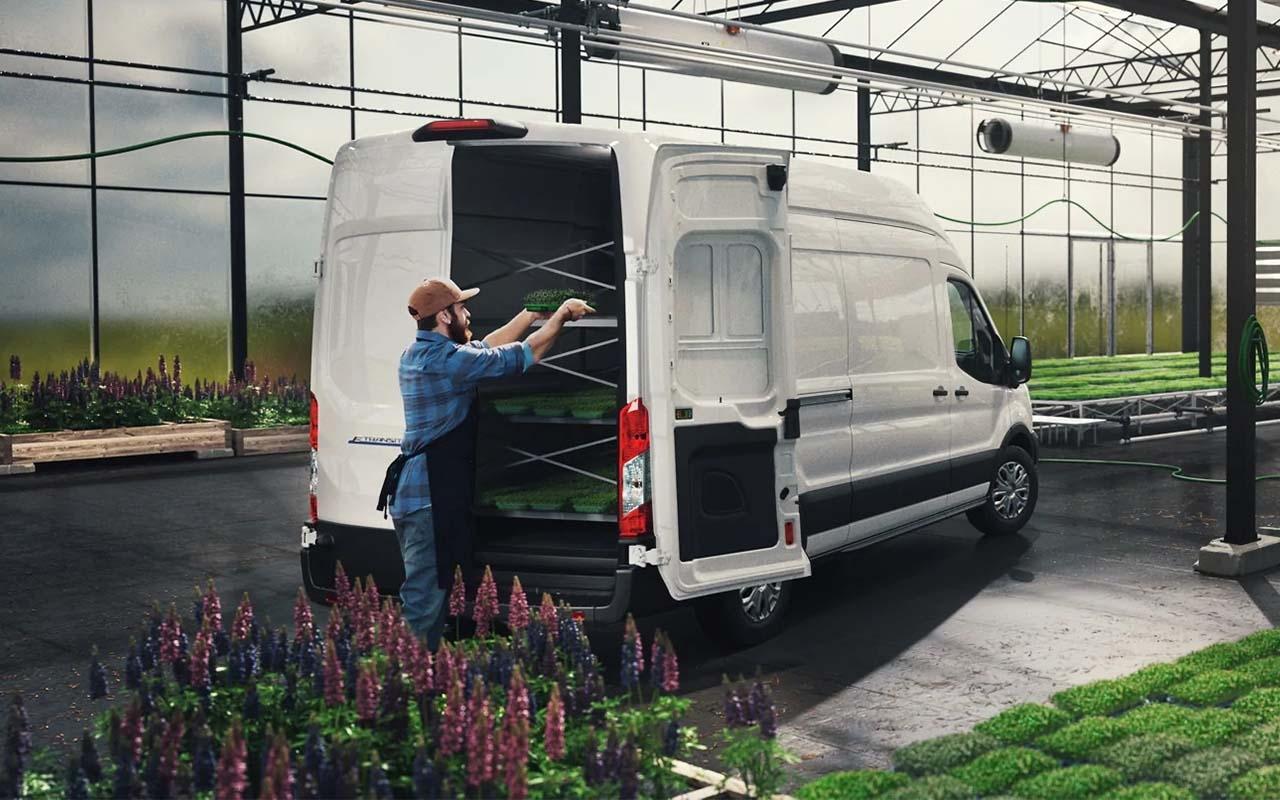 BUILT TO BE DRIVEN
The 2022 E-Transit is designed to offer an impressive driving experience with driver-assist technology that can help keep drivers safe while navigating through crowded roads, help improve their driving habits, and help them drive more efficiently. It will make you and the people who drive for you feel comfortable and in command and help you control your bottom line.
Preproduction computer-generated image shown. Available late 2021.