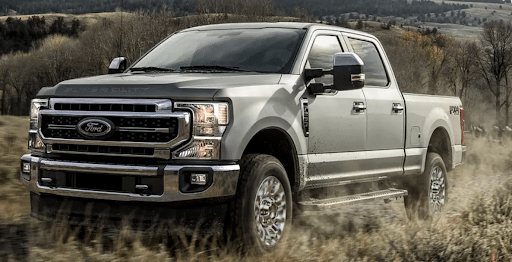 So you're in the market for a brand-new Ford. While you may already know what you're looking for in your next car, truck, or SUV, have you thought about what you should look for in a dealership? Using the right dealership is just as important as buying the right car for your needs and lifestyle. Here's everything you should look for in a car dealership (and why):
Their Available Inventory
One of the main things you'll want to look for in a dealership is what kind of inventory they have both online and in person. While some buyers may know what kind of vehicle they want, they might discover a new vehicle that's better suited for their needs and budget once they walk onto the lot.
Furthermore, buyers sometimes arrive at the dealership unsure of what will fit their needs, so they're open to everything that's in their budget. In any case, you want to make sure the dealership you choose has an inventory that is large enough to have the vehicle you want in stock.
Their Website Testimonials and Google Reviews
Before you visit your local dealership, you should check out their reviews both on their website and on Google. Reviews can give you an idea of what it's like to use that dealership, as well as provide you with an overview of their customer service, availability, inventory, and everything in between. When it comes to reviews, take the time to read both the positive and negative ones; however, try not to be scared off by one or two less-than-stellar reviews; every company has them, and not everyone will believe their experience is perfect. The bottom line is that looking for company reviews can give you a better idea of what to expect at the dealership before you go. If a company has nothing but bad reviews, then it's better to know that before you get there.
Their Ease of Availability and Assistance
When you drive your new car off the lot, it doesn't mean that your interaction with the dealership is over. Far from it! Many people continue using their dealership to order new parts, get ongoing maintenance, and when it's time to trade in their car for a newer model. As such, you want a dealership that will offer the kind of availability you need to fit your busy lifestyle. Are they open for maintenance on weekends? Will you be able to take the car in after work on a Tuesday? When you call, can you get through to the right person right away, or are you put on hold for 20 minutes? Being able to effectively communicate with a technician, customer service, or sales/billing representative is part of having a long-term relationship with your dealership for both your present and future needs.
Their Financing Options, Discounts, and Deals
When it comes to looking for a dealership, you want to make sure they offer financing options. Most reputable dealerships will outline their financing options and who they work with on their website so you can prepare ahead of time.
In addition to understanding your financing options, you want to look for a dealership that runs promotions. You may be surprised by this, but there are many different discounts that dealerships offer to active duty military, first-time car buyers, veterans, and first responders. Plus, the manufacturers themselves may offer different discounts throughout the year. This can put more money in your pocket - and who doesn't like that?
Their Flexibility When It Comes to Price
Price matters, so you want to look for a dealership that can offer you a good deal. Some dealerships operate as a "one-price" dealership, whereas others are willing to work with you and negotiate to get a better deal. You can find out this information early on by visiting their website to read testimonials or by looking at reviews on Google.
Either way, you should always look for a dealership that is willing to negotiate with you on a vehicle's price, as well as any features that could be included at a discounted rate or bundled.
Are You Ready to Find a New Car? Let the Southern California Ford Dealers Help You Find the Right Car Dealership for You
Buying a new car is an exciting process. However, it all starts with finding the right car dealership. At Southern California Ford Dealers, we can help you locate the right Ford dealership that's local to you. Visit us on the web to get started.
Whether you're on the hunt for a powerful Ford F-150 or a stylish and comfortable Ford Escape, Southern California Ford Dealers is ready to help you.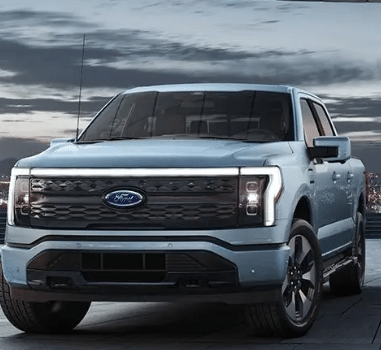 Back to all blogs