These women have found a home in their Ford Transit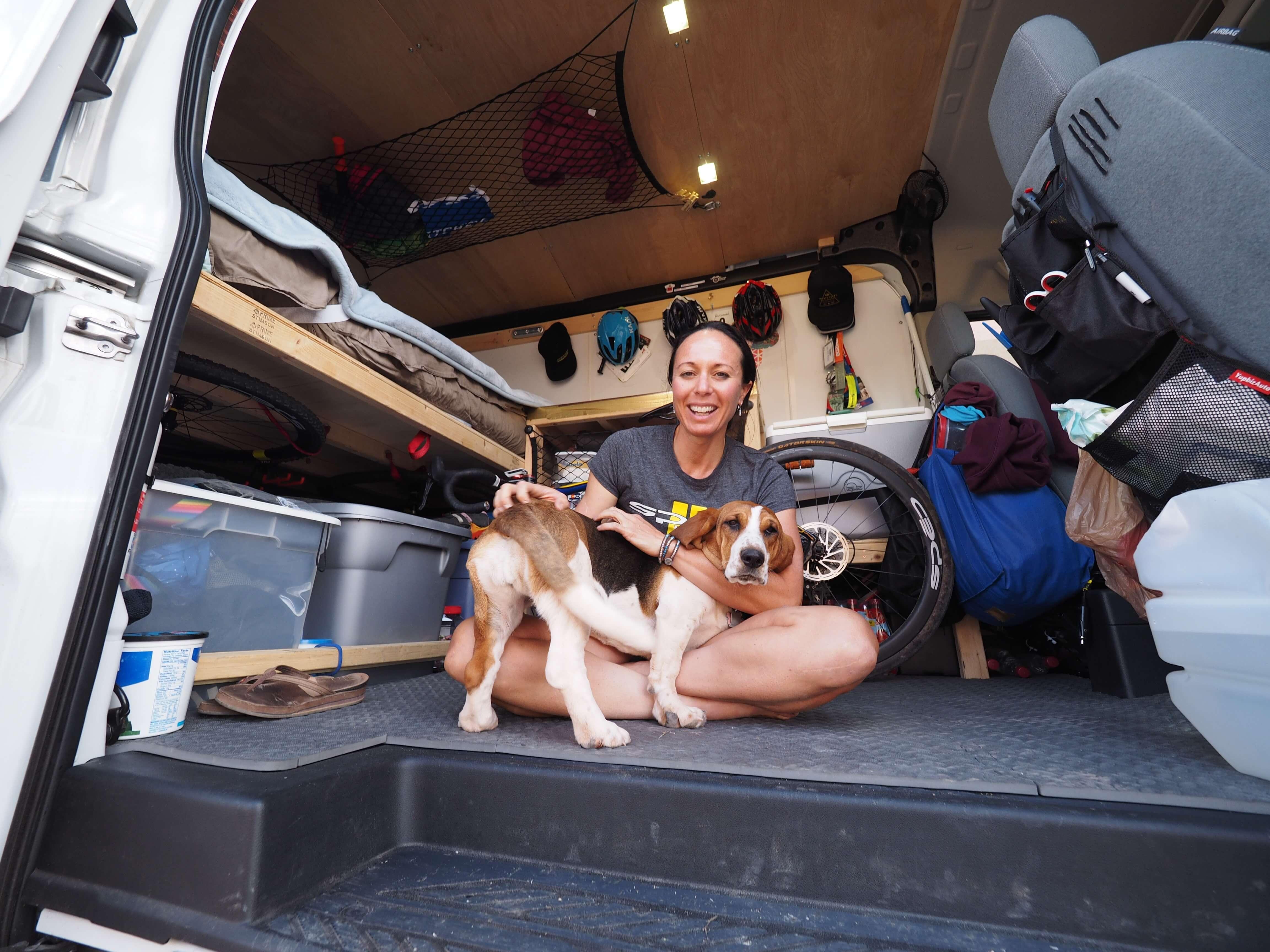 It used to be that only men, often surfers, were the ones who used a cargo van as a mobile house. Today, a growing number of women have found the Ford Transit van to be an ideal spot to rest their head while on the road. Some use the vehicle as their full-time home, while others utilize it as a mobile living and workspace when duty takes them elsewhere. Their reasons for choosing the Ford Transit are many.
Flexible Space
If you're going to live in a vehicle, the interior needs to accommodate everything necessary. Everyone needs to sleep, and some of these women also require a workspace. They also bring along equipment for their business, a bicycle, tools, and any number of other items. Some have outfitted their Ford Transit with a refrigerator, fresh water system, and other amenities. Thanks to a spacious interior, the van easily accommodates all of this.
Ford offers different sizes, so you get the kind of interior volume you really want. There's a 130-inch wheelbase version of the Ford Transit, which features either an 83-inch or 100-inch roof height. Upgrading to the 148-inch wheelbase, the van comes with the same two roof heights. But, if you get the 148-inch wheelbase with an extended-length body, the roof height is 109 inches.
Not only do you get the kind of interior space you need, customizing the interior is simple. Ford designed the van with flexible upfitting in mind, so you can build in shelves, a bed, add appliances, or whatever else you might need.
Access to the interior is also flexible. Some of the women chose a low-roof model, which means there are 60/40 hinged cargo doors in the rear. You can add a sliding door on the passenger side as an option. That sliding door is standard with the medium or high roof height, and you can choose dual sliding doors. Ford Transits with the 130-inch wheelbase also have 50/50 cargo doors that open 180 degrees, while on 148-inch wheelbase models they open even wider at 237 degrees.
Reliable and Efficient
When your vehicle is your home, reliability becomes even more important. Women have been selecting the Ford Transit because of this factor.
All three engines available for the Ford Transit have excellent reputations for being reliable. Whether you choose the 3.5-liter EcoBoost, 3.7-liter V-6, or 3.2-liter Power Stroke turbodiesel, these powerplants can handle constant use, while also conserving fuel.
An available battery guard prevents you from becoming stranded. With this feature, you set a period of time you can draw electricity from the battery without the engine running.
Great Service
Another factor driving women to choose the Ford Transit as their home on wheels is the extensive dealer network across the United States. No matter where they venture, a Ford dealership with a qualified service department isn't far away.
Even with reliable vehicles, routine maintenance and some unexpected issues need to be addressed. It's reassuring to know you can access quality services anywhere when you choose the Ford Transit for your van.
Check out the Ford Transit today by visiting your Southern California Ford Dealers.
Sources:
https://media.ford.com/content/fordmedia/fna/us/en/news/2018/07/16/entrepreneur-women-life-on-the-road-ford-transit.html
https://www.ford.com/commercial-trucks/transit-cargo-van/?gnav=header-all-vehicles