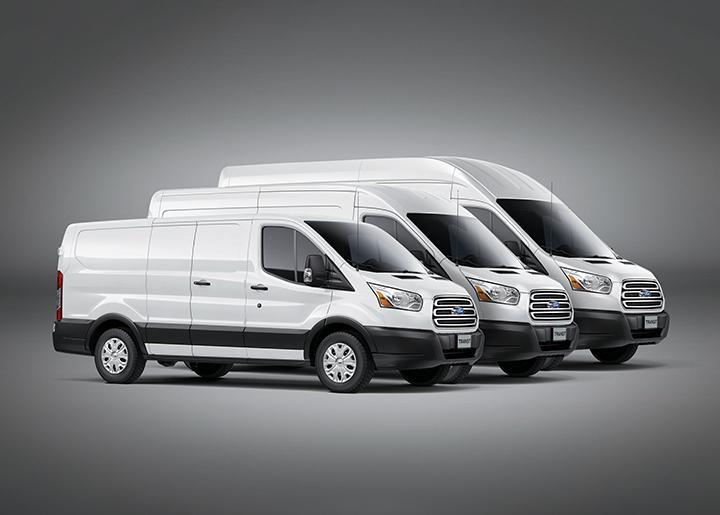 Overview
When it comes to commercial vehicles that can haul and tow plenty, the 2018 Ford Transit Cargo Van is a standout. It comes with numerous features that make performing specific jobs easier, so you're more productive. Find the right 2018 Ford Transit Cargo Van for sale in Southern California by going to your
Southern California Ford Dealers.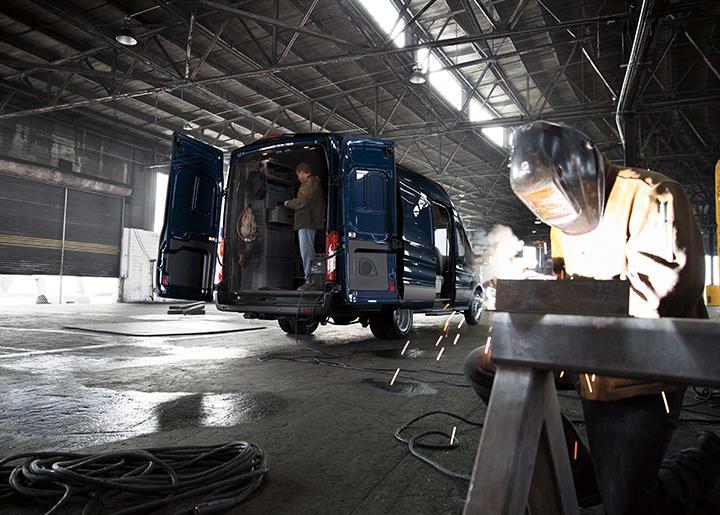 Performance
Balancing costs and power presents quite the challenge, but the Ford Transit Cargo Van walks that fine line. You'll find that not only is the van affordable to buy, the engines make it affordable to maintain.

The standard 3.7-liter Ti-VCT V-6 produces 275 horsepower and 260 lb.-ft. of torque. Thanks to variable control of valve cam timing, through Ti-VCT, drivers enjoy optimal performance throughout the power band. With this engine, you can add a CNG/Propane Gaseous Engine Prep Package, opening up the possibility of running the van on compressed natural gas or propane autogas for increased efficiency and lower emissions.

Upgrading to the 3.5-liter EcoBoost V-6 means you get the combined might of turbocharging and direct injection. As a result, the engine produces 310 horsepower and 400 lb.-ft. of torque, which is available at a low RPM. This setup still conserves fuel well, keeping operating expenses down.

If you're in need of an engine suitable for severe duty, where it runs in stop-and-go scenarios all day every day, the 3.2-liter inline 5-cylinder Power Stroke turbo diesel is a great option. It provides 185 horsepower and 350 lb.-ft. of torque, plenty for hauling and towing.

No matter the engine you choose, the Ford Transit Cargo Van uses a 6-speed automatic transmission. It includes Progressive Range Select to limit what gears are available, plus a manual mode.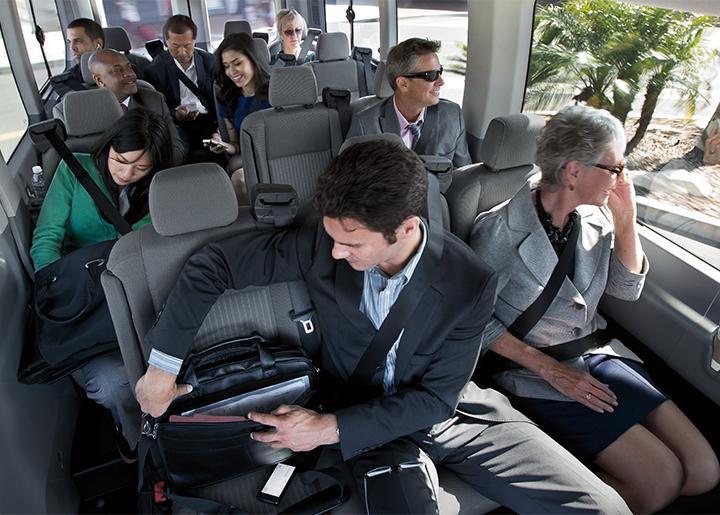 Versatile Features
Whether you need a decent amount of cargo, or the ability to haul plenty, the Ford Transit Cargo Van has you covered. Ford offers three roof heights: 83 inches, 100 inches, and 110 inches. With the lowest roof size, the van features 60/40 hinged rear cargo doors, and you can add a sliding door to the passenger side. On the medium and high roof models, the sliding door is standard, plus you can add one to the driver's side. You also can customize the wheelbase and body length, based on your needs. Opting for the 130-inch wheelbase means the rear doors are on a 50/50 split, and can open 180 degrees to be completely out of the way during loading and unloading. For 148-inch wheelbases, those doors open 237 degrees.

For upfitting, Ford offers amazing service. In Kansas City, where the vehicles are built, 12 quality upfitters can customize your van in a myriad of ways. With that kind of convenience, you'll have your cargo van delivered quickly, so you can deploy it sooner.

Get more details about the 2018 Ford Transit Cargo Van by contacting your Southern California Ford Dealers.