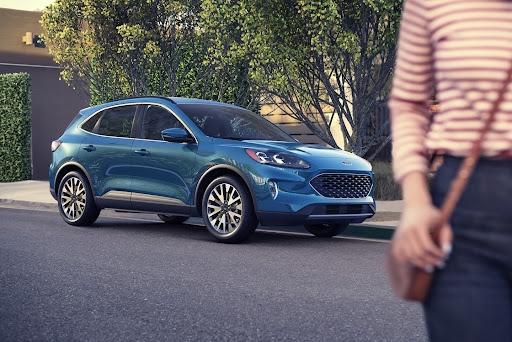 Now more than ever before, personal safety is at the top of everyone's mind. Our Southern California Ford Dealers understand that your safety and that of your most precious cargo are the top priority when you get behind the wheel.
We are proud that the Ford Company has been at the forefront of safety innovations that save lives for well over a century. Two of our most versatile and important safety features are Ford Co-Pilot360 Technologies and Ford MyKey.
Ford Co-Pilot360 Technologies
In a world full of distractions, Ford knows everyone could use more confidence on the road. Ford Co-Pilot360 Technologies are a suite of innovative and intuitive safety features that help keep you in control from the driveway to the highway.
Many of these technologies are standard across all our Ford models. Safety features included within this safety suite:
BLIS with Cross-Traffic Alert. This system alerts you when traffic enters your blind spot. Your eyes should always be on the road ahead. This feature means you're no longer second-guessing, twisting or turning to see what's behind you or asking your passengers, "Am I clear?" Now, you'll always know when the coast is clear because you can trust us to tell you.
Cross-Traffic Alert. When you are in reverse, sensors on the back bumper detect movement from either side. This avoids that jerky stop-and-go when you're backing out of a crowded parking space or into the street from street parking.
Lane-Keeping System. Even the best drivers among us are distracted from time to time. If our sensors detect that you're veering from your lane, we alert you to refocus and realign your vehicle. If you're unable to react, this system will gently guide you back to the center.
Intelligent Adaptive Cruise Control. This system uses Speed Sign Recognition, Stop-and-Go, and Lane Centering systems to provide you with the ultimate in cruise control technologies. Activate Speed Sign Recognition, and this system will maintain both your preferred cruising speed and the distance you want to keep your vehicle from the traffic ahead. It will bring your car to a stop and then accelerate when appropriate.
These technologies are only a small sampling of the Ford Co-Pilot360 Technology suite. Ask one of your Southern California Ford Dealers to walk you through all the standard safety features on the model in which you're most interested. You won't regret learning how these features keep you safe!
Ford MyKey
Some may have you believe that the Ford MyKey feature is ideal only for first-time drivers. We beg to differ!
The Ford MyKey feature makes it easy to retrain any driver who needs a little encouragement to make better choices behind the wheel. This system saves you money, time, and worry no matter who's driving!
Ford MyKey is a programmable key that allows the administrator to set parameters around the driver using MyKey. There are configurable features and non-configurable features.
Configurable
Set a vehicle speed limit. This feature allows you to set a maximum speed that your driver cannot override, like a restrictor plate. Once the MyKey driver reaches the predetermined speed, the display will show warnings, followed by an audible tone.
Set speed minders. Your driver needs to be aware of their speed at all times. When your MyKey driver reaches the speed alerts, they hear an audible tone to keep them aware of speed limit settings on roads most frequented.
Turn the audio down. Distractions are dangerous. Set your audio system to a maximum volume of 45%. When the MyKey driver attempts to exceed the volume limit, a message will show in the display.
Enable the Always-On for AdvanceTrac traction control, 911 Assist or Emergency Assist, or the do not disturb feature (depending on whether or not your system is equipped with these features). This system provides peace of mind, for sure! When Always-On is enabled, the MyKey driver cannot switch them off.
Non-Configurable
Once MyKey is enabled, these default settings will be activated and cannot be adjusted by the administrator.
The safety belt reminder is always on, and when front-seat passenger seat belts are not fastened, the audio system mutes.
The low fuel/low charge light alerts earlier, giving your MyKey driver more time to make good choices on refueling or recharging.
Driver-assist features, like those found in the Ford Co-Pilot360 Technologies, will be forced on.
Adult content on satellite radio is restricted.
About Us
Southern California Ford Dealers is a group of local Ford dealerships that have come together to help make your Ford shopping experience a good one. Our website allows you to search hundreds of new and used vehicles in our inventory without ever leaving the comfort of your home.
Your safety is our priority. Our team members are always willing to walk you through the standard and available safety features of the vehicle in which you're interested. We know our safety technologies save lives. It's a conversation you don't want to miss!
Browse around our website. Find a dealer near you, and let's have a conversation about your selected model's safety features.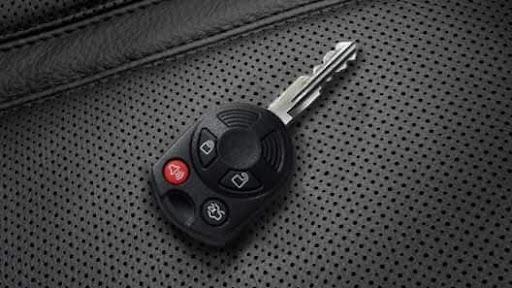 Back to all blogs