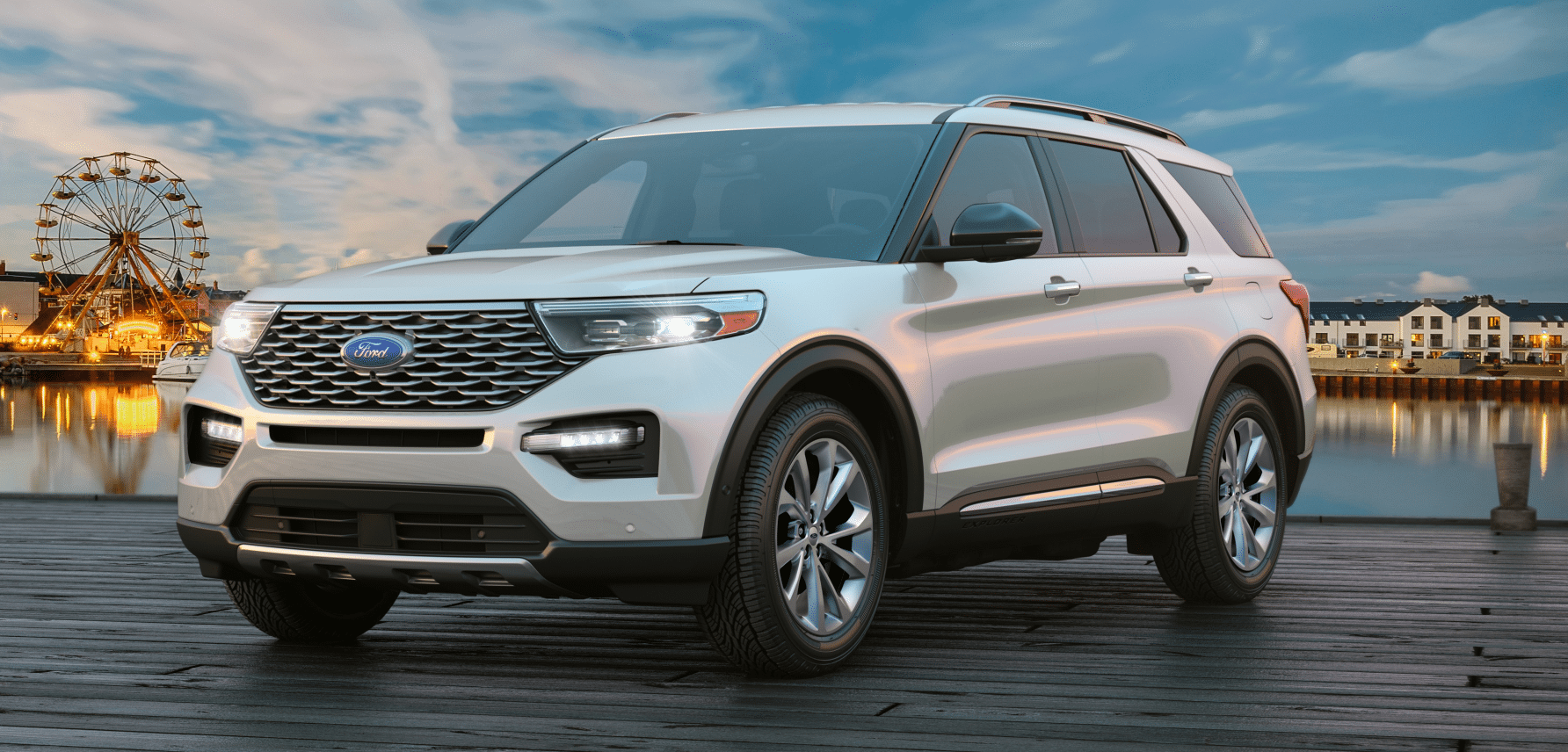 The Ford Explorer is your next new vehicle. This SUV has seen significant design changes to keep modernizing and improving. Comfort and fun are two fundamental driving forces behind the Explorer's redesign. The Explorer offers improved entertainment systems and a refreshed interior.
Dependable Performance and Capability

The 2022 Ford Explorer offers the best in power and performance. Thanks to its hybrid engine, it is the most efficient SUV on the market. The Explorer also comes with a host of safety features to help keep you protected on the road. The new Ford Explorer offers the best power and performance with its advanced engine technology. The turbocharged 2.3-liter EcoBoost engine is designed to give you a greater power output while maintaining excellent fuel economy. The all-new standard Explorer offers up to 300 horsepower and 310 lb.-ft. of torque, making this SUV one of the most powerful in its class. The 2022 Ford Explorer is available in several trims, including the SE and Limited models. Each trim has unique features and interior design, so you can choose the one that best fits your needs. Each model has its own standard features, but many optional upgrades are also available. The new Ford Explorer is a full-size SUV that has been redesigned and reshaped to offer more interior space and comfort. The new Explorer offers a choice of three engines: a turbocharged 2.3-liter I4, a 3.0 EcoBoost V6, or a 3.3-liter Hybrid version with direct injection that creates 318 horsepower and 322 lb.-ft. of torque. All engines are mated to a ten-speed automatic transmission and come with all-wheel drive as standard equipment.

Ford Safety You Can Trust
The Explorer is the most advanced SUV on the market today, with a host of intelligent safety features to keep you and your passengers safe. It has been engineered to meet the highest safety standards and can be equipped with several advanced driver assistance systems (ADAS) that can help prevent collisions and mitigate damages in case something goes wrong. Ford's Intelligent Safety System is designed to help drivers avoid accidents by using sensors that detect objects in front of the vehicle, such as pedestrians or cars in your path. If there's a potential collision, the system alerts you so that you can take evasive action before it's too late. The system also lets you know if there's an object behind you so that you can stop safely if needed. Other features include automatic emergency braking, lane departure warning, and adaptive cruise control with stop-and-go capability. The Adaptive Cruise Control uses radar to detect slower-moving vehicles ahead of you. It slows your car down to maintain a safe distance from them until they're no longer in your path or lane. Additionally, the Lane Keeping Aid uses cameras mounted on either side of the rearview mirror to monitor lane markings on the road and alert you when you're drifting out of your lane without signaling. It also vibrates steering wheel paddles if needed, helping you stay centered within your lane.
Sleek and Modern Design
The Ford Explorer has an updated and modern exterior build. The new SUV features a fully redesigned front fascia with a more prominent grille that draws inspiration from the Ford F-150. The SUV also gets a new headlight similar to the Ford Super Duty. The hood and fenders have been reshaped for better aerodynamics, while the rear end gets a more stylish spoiler. The front of the car is dominated by a large chrome grille and a muscular hood. The headlights have LED accents on them. In addition, there are some small fog lights in the lower area of the bumper. On the sides, the SUV's wide wheel arches give it a sporty look. The rear end features a small spoiler at the top of the tailgate and dual exhaust pipes that exit behind it. The taillights also have LED accents for a unique look. Overall, this SUV looks excellent from every angle. The exterior build has been updated with more curves and angles than ever before. This provides an aerodynamic shape that allows better fuel efficiency than previous models.
Intuitive Interior Design
The vehicle features a spacious cabin, providing ample room for front-seat passengers as well as back-seat passengers. The Explorer's interior design is intuitive and comfortable, making it easy for passengers to get comfortable quickly. Several seating configurations are available depending on the number of people riding in the vehicle at once, including a bench seat up front and individual bucket seats in the back row. Each row also has its own climate control system so passengers can adjust their temperature settings without affecting those sitting nearby. The Explorer's instrument panel uses a large screen that displays useful information like a speedometer, tachometer, fuel economy data, and more. Two additional screens on either side of this display can show navigation maps or other information from your phone or other devices connected via Bluetooth or USB ports. The center console features an array of buttons for controlling climate systems, audio system settings, and other functions. It also has a nice-looking brushed aluminum finish that nicely matches the rest of the interior.
Find Your New Ford Explorer at Southern California Ford Dealers
If you're in Southern California and are looking for the right car to buy, look no further than
SoCal Ford
. No matter your style, we have a wide selection of new Ford Explorer models that will be sure to fit you perfectly. Take a moment to browse our inventory online or come in and speak with one of our specialists. We have years of experience matching buyers with the right vehicle.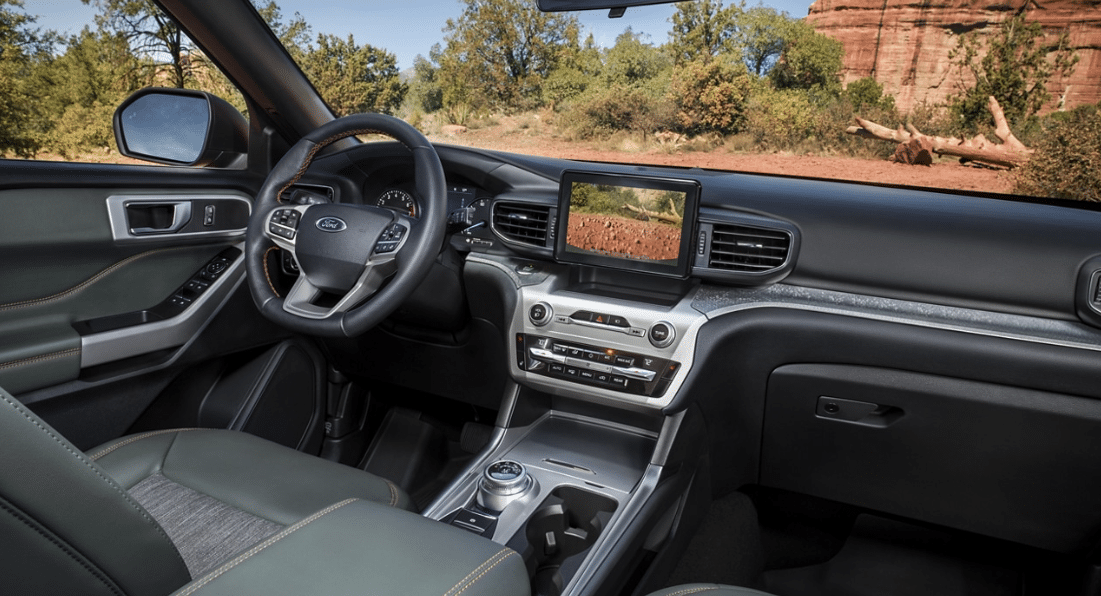 Back to all blogs