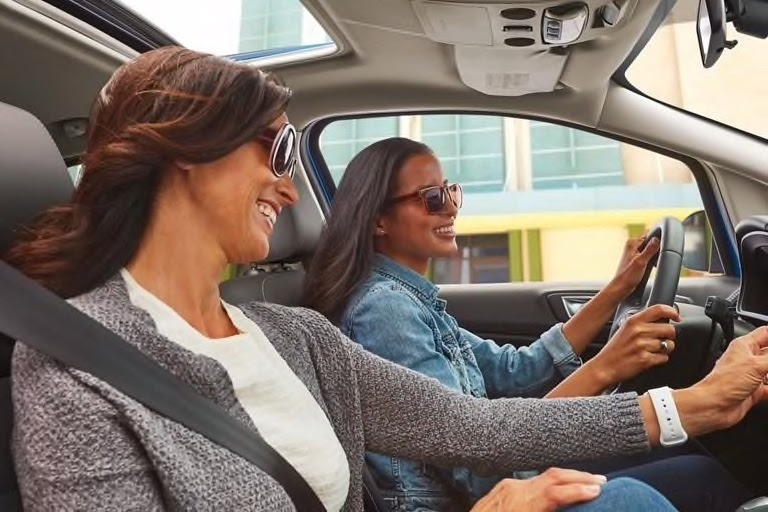 Driver and passenger safety has always been our top priority. In 2018, The Ford Company rolled out the most advanced suite of standard driver-assist technologies among full-line brands. Since that time, Ford continues to invest in the advancement of safety research and technologies. We are thrilled to share our discoveries with our customers.
At Southern California Ford Dealers, we are proud of the Ford Co-Pilot360 Technologies standard across all our models. We know you'll feel more confident knowing you're protected by some of the most high-tech safety features on the road today. We do everything we can to help keep you and your passengers safe.
Be sure to ask a knowledgeable sales team member to walk you through the safety features that are standard and available on the model you are most interested in. You won't regret it.
Ford Co-Pilot360 Technology
Ford Co-Pilot360 Technology feature availability varies by vehicle, so it's essential to communicate to your sales team representative which features are most important to you. Safety features that are considered part of this innovative suite are:
Blind Spot Information System (BLIS) with Cross-Traffic Alert. When traffic enters your blind spot, sensors let you know by illuminating a small light on the corresponding side-view mirror. This system allows you to keep your eyes safely on the road ahead instead of turning and twisting to see what vehicles may be behind you. It's that simple.
Cross-Traffic Alert is perfect for backing out of steep driveways or into crowded parking lots. Sensors in the rear of your vehicle detect when traffic is crossing behind you, alerting you to their presence. No more inching out to get a better look and then slamming on brakes when you see traffic is crossing behind you. We do all the looking for you with this ingenious system.
Lane-Keeping System. We all know that it's safest to keep our eyes on the road ahead at all times. We also know that sometimes that is impossible. For those times you inadvertently veer from your detected lane, our sensors gently alert you to refocus. If sensors detect that you are veering out of your lane more than once or twice in a given period of time, we remind you that it may be a good time to take a coffee break.
Pre-Collision Assist with Automatic Emergency Braking. If our sensors detect that a crash is imminent, we alert you to take quick corrective action. If you don't take corrective action, Automatic Emergency Braking is activated, and we apply the brakes for you.
Intelligent Adaptive Cruise Control. This feature is a customer favorite, for sure. Not only do you set your preferred rate of speed, but you also set the distance you'd like to keep between your vehicle and the traffic ahead. Then, our sensors take care of the rest. We maintain your preferred speed when appropriate and make adjustments accordingly. We can even bring the vehicle to a complete stop and then, when traffic permits, accelerate to your pre-set cruising speed—no more thinking about stop-and-go for you!
Evasive Steering Assist. Sometimes, traffic comes to a sudden stop. This feature can help make it easier to avoid a potential collision. Although it doesn't steer for you, it provides extra steering support if the sensor's warning alerts and you need to maneuver quickly around the vehicle ahead.
Rear View Camera. Sometimes, backing up requires a little multitasking. As long as you keep your camera lens free of debris, you'll have a more clear view of exactly what's behind you every time you shift into reverse.
Reverse Brake Assist. If your vehicle has this feature, backing up just got a lot less stressful. Our sensors can detect both stationary and moving objects behind your vehicle and alert you to potential hazards like garage pillars or distracted pedestrians. Sensors can even detect moving vehicles crossing your path at up to 37mph.
Auto High-Beam Headlamps. You might not think that headlamps are a safety feature. All cars have headlamps, right? Not every car has headlamps like this! Sensors detect light levels and turn on your high-beams when the extra light is necessary, and helpfully automatically dims them when they're not needed. You don't have to feel guilty about forgetting to dim them out of courtesy again, and you can rest assured you will always be able to see the road ahead!
These confidence-building and lifesaving safety technologies are only some of the driver-assist technologies available as part of the Ford Co-Pilot360 Technologies Suite. Be sure to ask your salesperson about those features that specifically apply to your vehicle.
About Us
SoCalFord dealers are a collection of Ford dealerships in Southern California, here to help you find the most convenient place to purchase your next Ford. Each of our Ford dealerships features a knowledgeable, helpful staff ready to make your experience as much fun as possible.
There are 63 individual Ford dealers within this group, so we know that finding a dealer near you will be easy. Contact us today or visit our website to see our exciting Ford lineup and find the dealership near you TODAY.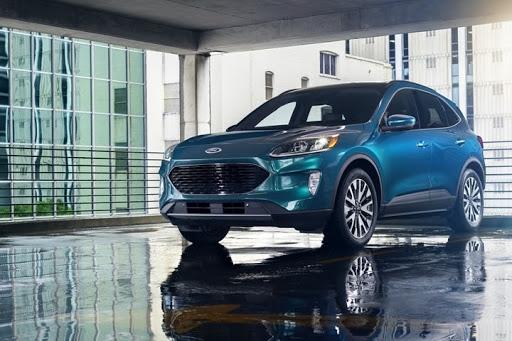 Back to all blogs