Why is Regular Car Maintenance Important?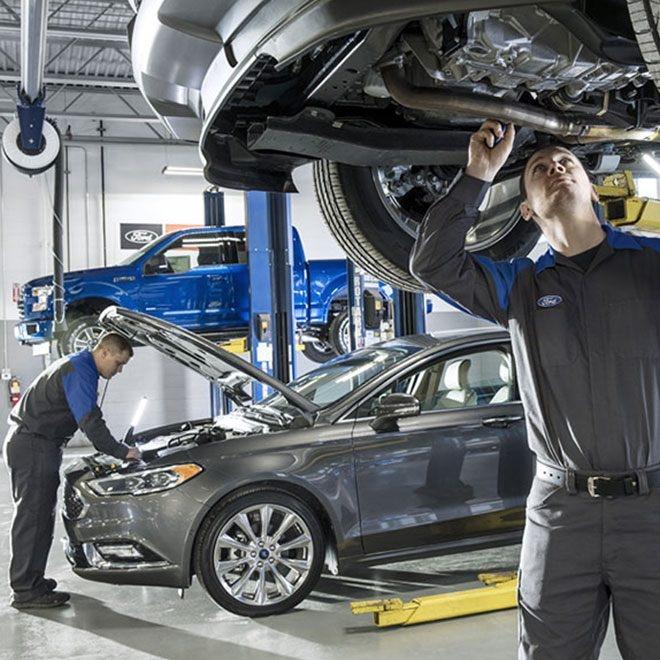 It's the thrill of the ride, the trust in your Ford's reliability, and its endless performance. Whether you're towing a boat to Don Pedro Reservoir with your Ford Expedition, hauling construction materials to the jobsite, or scrambling from work to a Little League game in San Jose, you don't have time for unexpected delays.
You want your car, truck, or SUV to keep driving strong, and the best way to do that is with regular car maintenance. What's so important about car maintenance for your Ford? Check out these reasons, brought to you by your local Southern California Ford dealers.
Why Car Maintenance is Necessary
Have you ever experienced a car that wouldn't start? Whether from a dead battery, an electrical problem, or a mechanical issue, you'll remember for years how frustrating it was. You were probably late for something: school, an appointment, or work. Your vehicle likely needed to be towed, and you could've been missing your ride for days.
Or, have you ever been given a car repair estimate that blew your mind? It's the kind that makes you wonder if there's enough in your savings account or enough funds on your credit card to pay for the invoice.
Perhaps you've wondered if it was avoidable. And in many cases, problems like these can be dodged simply by following the recommended maintenance at your Ford service center. Routine car maintenance takes care of your Ford in the best way possible, helping you avoid costly repair bills and aggravating breakdowns.
What Regular Car Maintenance Do You Need?
Keeping your Ford in shape is easy when you follow the regular car maintenance in your owner's manual.
· Regular engine oil and filter changes keep the engine clean inside, prevent excess wear, and help it to run efficiently.
· Tire rotation services ensure your tires are wearing evenly, helping you stay in control and avoid premature tire replacement.
· A transmission fluid exchange keeps the transmission lubricated and free from wear, optimizing its performance.
· Multi-point inspections check every aspect of your Ford, so you can keep on top of minor repairs and car maintenance that isn't scheduled.
From engine coolant to wiper blades, brake servicing to wheel alignments, regular car maintenance will keep your Ford working at its best and preventing car repairs before they're necessary. As well, routine maintenance preserves your Ford's value when it's time to step into a newer model.
How Often is Car Maintenance Required?
Your Ford is equipped with an Oil Life Monitor that lets you know when an oil change service is due. However, other car maintenance is required at regular intervals – every 10,000 miles.
During your regular car maintenance visit, your Ford service center will perform a tire rotation, brake and suspension check, inspect and top off the fluids, and a multi-point vehicle inspection checklist. Additional items are scheduled as well including the engine air filter, cabin air filter, spark plugs, and engine coolant. If you follow the recommended car maintenance at your Ford dealership in Southern California, you'll get the best from your Ford for years to come.
Looking for your nearest Ford service center? Search the Southern California Ford Dealers website by ZIP code to locate a convenient dealer near you.