Virtual Reality Helps Ford Technicians Learn How to Service the Mustang Mach-E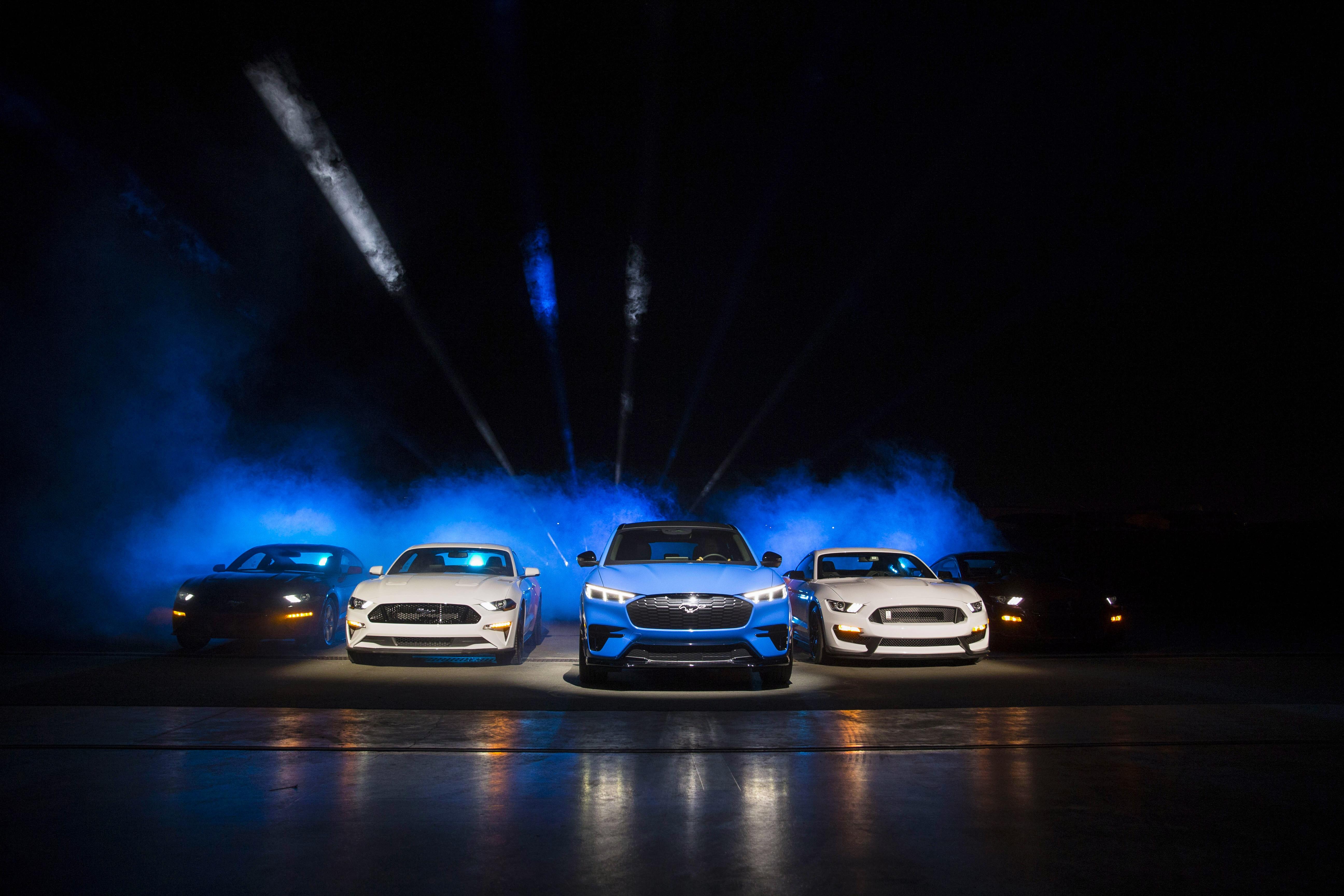 The Ford Mustang Mach-E is an all-electric vehicle that's unlike anything else on the road. Dealership technicians will require dedicated training to be able to diagnose and repair the sophisticated machine. And together, Ford and Bosch have come up with a solution: a virtual reality training tool.
Virtual reality helps train future Mach-E technicians
Now, without even having access to a physical Mustang Mach-E, Ford technicians can learn how to service and repair the SUV. A new virtual reality (VR) training tool, developed by Ford and Bosch, displays a simulation of the vehicle through a special headset. Much of the VR course material covers servicing the SUV's high-voltage system (including the battery).
"Technicians will be immersed in a simulated and gamified world, meaning they won't need to rely on actual Mustang Mach-E vehicles to learn about its components, including the electric SUV's new high-voltage system," said Dave Johnson, director of Ford service engineering operations. "This new virtual reality training tool allows technicians to understand the components and steps required to service these high-voltage systems, then confidently perform diagnostics and maintenance."
Bosch is working on developing VR technology further so that technicians can enter the vehicle and work through various course modules.
"The virtual reality training solution is about new technology that builds efficiency," said Geoff Mee, director of operations for Bosch. "By improving the diagnostic process, technicians are able to perform maintenance and make repairs faster and more easily."
Under the hood, the training application uses an Oculus Quest virtual reality headset from Facebook. Ford and Bosch are partnering with Oculus for Business to manage the headsets given to technicians across the country.
The benefits of training through simulation
Training through simulation has several benefits. Besides allowing for remote learning, the approach can attract more tech-savvy individuals to the automotive repair profession. Plus, no physical vehicle is needed, which lowers cost and increases convenience.
So far, a handful of instructors, technicians, and college students have tested the virtual reality program. Ford is the first automaker to pilot the application, which Bosch developed in 2019, to its service and maintenance technicians. The plan is to eventually expand the technology and create additional training courses that cover a variety of vehicles.
Learn more about the Mustang Mach-E at your Southern California Ford Dealers
In case you hadn't heard, the Mustang Mach-E is a highly-advanced, all-electric SUV. In true Mustang fashion, the Mach-E boasts sleek body lines and the iconic running horse emblem. Propulsion comes from electric motors paired with a lithium-ion battery. Both standard and extended-range versions of the SUV will be available, as well as rear-wheel-drive and all-wheel-drive configurations.
The Mustang Mach-E is expected to hit dealership showrooms later this year. And when it does, you'll be able to find it at your local Southern California Ford Dealers. Stop by today to learn more about this exciting upcoming vehicle or to peruse our current inventory of cars, trucks, and SUVs.