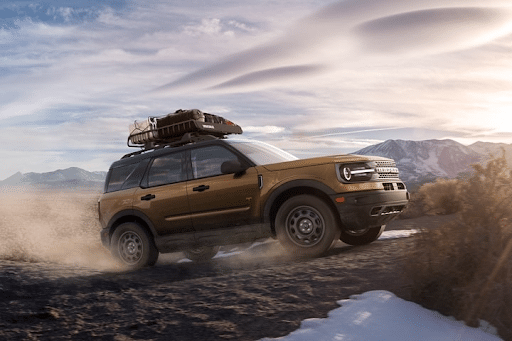 Our Southern California Ford Dealers want to make your car-buying experience easy and stress-free. We understand that purchasing a car is an investment.
Whether you're a first-time buyer or the car shopping experience is old-hat to you, there are things to think about before you buy!
Do Your Research.
You'll feel more confident and self-assured with some research under your belt. Even if you've only gathered information on the model in which you're most interested, that's a great start!
It's much easier than it used to be to do extensive research from home so that you are better equipped to talk through your choices when you arrive at the dealership.
A few simple questions will help you narrow down your options. First, think through your needs versus your wants.
Are you buying your dream car?

Do you need more seating and cargo space for a growing family?

Have you started commuting again and need better fuel economy?

Are you an adventurer looking for off-roading capabilities?
Thinking through your reasoning for your purchase is a significant first step in narrowing down all your available options. Next, look at your model options.
Do you need better gas mileage but want a leather interior?

Are safety features your top priority - but a fantastic sound system would be nice?

Are you interested in the latest technologies but want a power moonroof?
We always recommend that clients take a little time to think through all their options and even write down a list of wants versus needs. Then, finding the vehicle that matches those options is much easier - especially when you use our website to look through our inventory.
Take the test drive.
No matter how much research you do at home, we recommend taking a test drive. You'd be surprised how many questions pop up during a hands-on encounter with the vehicle you think you most want!
Our sales teams work on your schedule. We've got plenty of time to help you think through questions. We want you to drive all the models you're interested in. Common questions during and after the test drive include:
Does the engine always sound like this?

Does this cupholder fit my favorite coffee mug?

Can we turn up the radio and listen to the audio system?

How do you access the door to the gas tank?
There is no rush to sign on the dotted line. There are lots of details to think through before making a big decision. We work for you - not the other way around. Don't be rushed! We want you to be happy and understand it may take a while to think through all your choices.
We are here for you.
You need time and space to think through your investment. We know that you'll need to compare information, think through options, maybe even talk with your partner before making a final decision.
Our sales teams are trained professionals with years of experience and insightful brand knowledge. We are here to help you, not hassle you. Take your time. Ask all your questions, and think through all your options.
Don't be intimidated by financing.
Our finance teams are the best in the business! Don't feel pressured into agreeing to a payment you cannot afford. Before you come into the dealership, we encourage you to take advantage of the online tools available to you.
The Ford Company has an entire website devoted to helping customers get the most bang for their buck - and be responsible about it! Check out the website for information on your credit score, financing, and agreement options. We want you to have the most reliable information you can before you sit down to sign your payment agreement. If you're uncomfortable with your payment agreement, you won't be happy with your new car - no matter how much you want to love it.
Feel free to contact your dealership at any point in the buying process. You may want to talk numbers with the Finance Department before you even get to the dealership. Just remember, we're here for you. There is no wrong way to research your investment!
Buying the car is just the beginning.
Once you've purchased your vehicle, the relationship with your dealership has just begun. Your vehicle will need regular service maintenance checks and annual winterizing appointments. The service technicians in our dealerships are ready to keep your vehicle in tip-top shape all year long. With convenient online scheduling, we'll have you in and out in a hurry.
About Us
Southern California Ford Dealers is a group of local Ford dealers that came together to make buying a Ford as easy as possible. We want your shopping experience to be as enjoyable as possible. You can access hundreds of new and used vehicles available throughout southern California through our website.
Take a look at all we offer.
Find the dealership closest to you.
Reach out and let one of our professional teams help you begin your car buying process. You won't regret it!
Back to all blogs