Ford SYNC Infotainment System Puts the Latest Technology at your Fingertips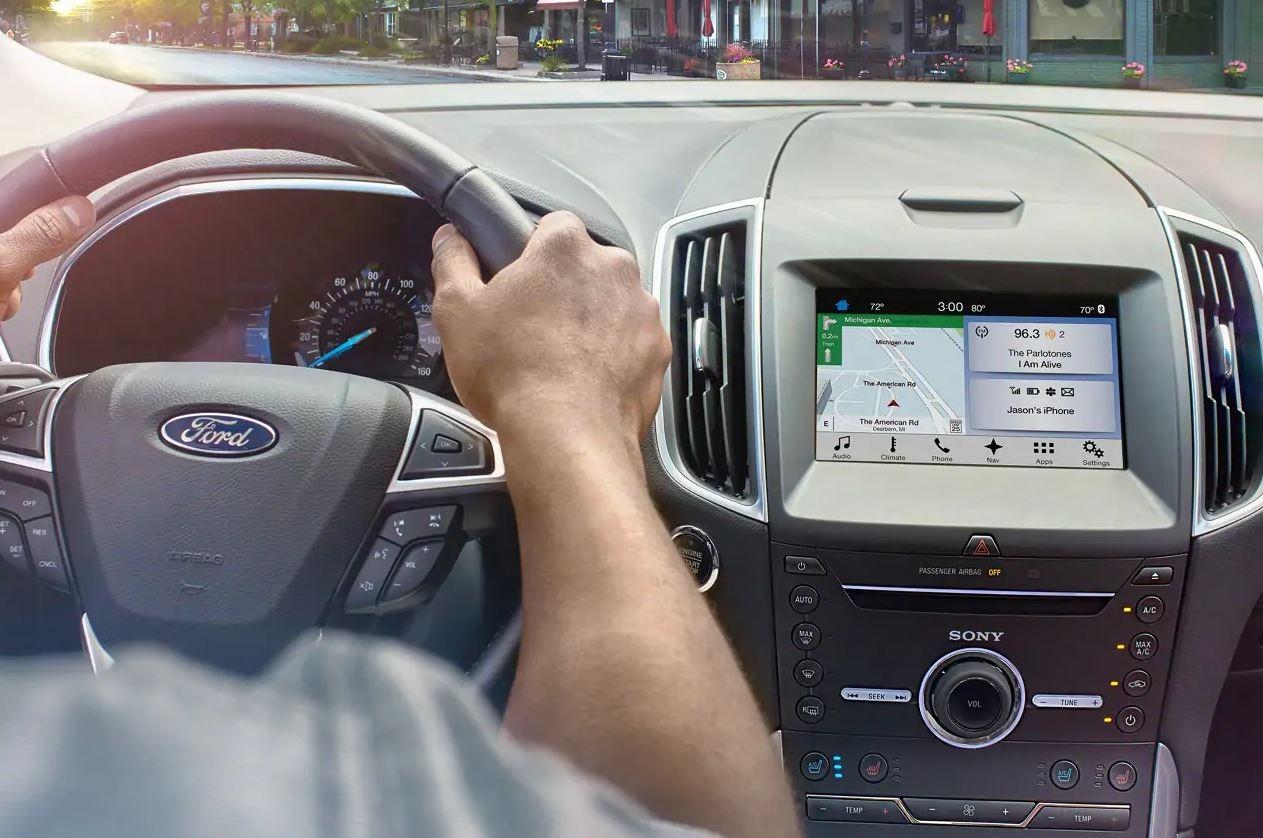 Most modern vehicles feature a touchscreen infotainment system for communication and media access. Ford's system, which outshines other designs on many levels, is referred to as SYNC. The technology comes in three different versions: SYNC, SYNC 3, and SYNC 4. And it puts the latest features at your fingertips.
Introducing the Ford SYNC 3 multimedia center
The Ford SYNC 4 infotainment system is coming soon. Until then, however, SYNC 3 remains the most advanced version of the technology. SYNC 3 provides occupants with access to communication and entertainment, via voice commands and a touchscreen display.
Key Ford SYNC 3 Features
So, what does the Ford SYNC 3 system have to offer? Let's explore the key features.
Ford + Alexa
One of the latest additions to the SYNC 3 system is Ford + Alexa. By using the SYNC 3 AppLink, you can bring the capabilities of Amazon Alexa to your car. For example, from your Ford vehicle, you'll have access to Amazon Prime shopping, as well as control over supporting Smart Home devices.
FordPass Connect
Now, with FordPass Connect, Ford owners and passengers can access to in-vehicle Wi-Fi. The SYNC 3 system acts as a modem for the technology, providing connectivity for up to 10 devices.
Navigation
SYNC 3 offers available navigation via SiriusXM Traffic and Travel Link. Through the system, you can also get useful information, such as weather data, traffic delays, and alternate route suggestions.
SYNC AppLink
Using the SYNC AppLink gives you voice-control over supporting mobile apps. To find which apps are compatible, simply use the touchscreen display to swipe through the list.
Apple CarPlay and Android Auto integration
The SYNC 3 system also offers support for both Apple CarPlay and Android Auto. As such, you can pair your phone with your Ford vehicle, providing access to related functions, such as calls, text and more. And you don't need to take your eyes off the road to use these features.
Over-the-air (OTA) software updates
Ford is constantly improving the software that powers the SYNC 3 technology. Now, when your system requires an update, the task can be handled remotely over a Wi-Fi connection. There's no need to bring your vehicle into the dealership for an over-the-air (OTA) update.
Music streaming and SiriusXM Satellite radio
Thanks to built-in Bluetooth audio technology, the SYNC 3 system provides seamless music streaming from your phone to your Ford vehicle. You can also access the latest tunes via the integrated SiriusXM Satellite radio.
Hands-free calling
It's no secret that driving with a cell phone in hand is unsafe. That's why the SYNC 3 system includes hands-free calling functionality. Simply push a button to make a call and begin talking once your party answers.
Learn more about the SYNC 3 infotainment system at your local Southern California Ford Dealers
When you're ready to learn more about the SYNC 3 infotainment system, simply head down to your local Southern California Ford Dealers. Each location always has a large selection of new Ford cars and lease deals equipped with SYNC 3 technology. Whether you'd like to take a test drive or watch a demonstration, the SoCal dealerships are excited to help.