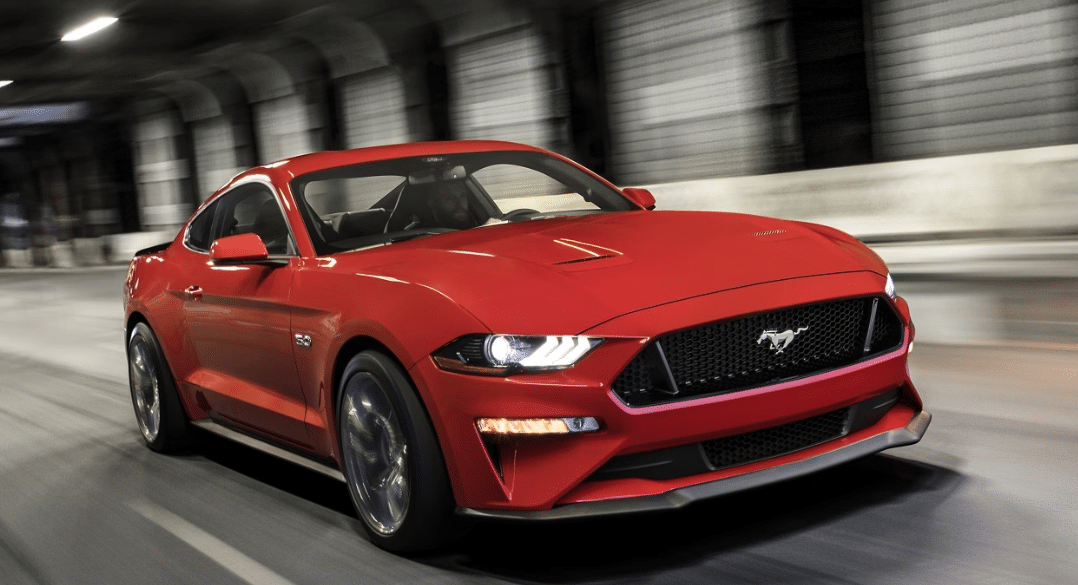 The
Ford Mustang
has been a symbol of American automotive culture and a favorite among car enthusiasts for over half a century. First introduced in 1964, the Mustang quickly became a hit, earning a reputation for its power, style, and affordability. Today, the Ford Mustang remains a beloved classic, embodying the spirit of the open road and the passion for performance that has always defined American muscle cars. If you're ready to experience the thrill of driving one of America's most iconic vehicles, visit your local
Southern California Ford Dealer
today and discover the latest generation of the Ford Mustang. Don't wait any longer. Let the Southern California Ford Dealers team help you find the perfect Mustang to suit your needs.
Unmatched Performance
At the core of the Ford Mustang lies its remarkable power and performance capabilities, designed to cater to every enthusiast's desire for speed, agility, and driving excitement. The Mustang offers a diverse range of engine options, ensuring there's a model to suit every driving preference. The base model features a 2.3-liter EcoBoost engine that delivers a striking power and fuel efficiency balance. With turbocharging and direct injection technologies, this engine provides quick acceleration and responsive performance while maintaining impressive fuel economy. For those pursuing a more exhilarating driving experience, the iconic 5.0-liter V8 engine found in the GT model boasts exceptional horsepower and torque, enabling rapid acceleration and a distinctive exhaust note that is unmistakably Mustang. The Mustang's performance extends beyond its awe-inspiring engine lineup. The vehicle's suspension, braking system, and handling dynamics have been meticulously engineered to deliver a thrilling and engaging driving experience. With selectable drive modes, including Normal, Sport+, Track, and Snow/Wet, you can effortlessly tailor your Mustang's performance characteristics to match your driving style or adapt to varying road conditions.
The Ford Mustang's captivating and timeless design is a significant factor contributing to the enduring appeal of this iconic American muscle car. Its bold stance, sculpted lines, and signature grille exude power and confidence, making the Mustang stand out on the road. The latest generation skillfully combines the car's classic styling cues with contemporary aerodynamic features, creating a visually striking and performance-oriented machine. Ford's meticulous attention to detail is showcased in various design elements of the Mustang, such as the striking LED lighting that enhances visibility and adds a distinctive flair to the car's front and rear fascias. The functional hood vents serve a dual purpose, improving engine cooling while adding an aggressive touch to the overall design. The available rear spoiler further accentuates the Mustang's sporty aesthetic while improving downforce and stability at high speeds. Ford offers a range of customizable appearance packages to ensure that your Mustang is an authentic reflection of your individual style and personality. These packages allow you to choose from various wheel designs, stripe options, and unique exterior colors, giving you the freedom to create a one-of-a-kind vehicle.
A Fusion of Luxury, Comfort, and Style
Inside the Ford Mustang, you'll discover a cabin that combines style, comfort, and technology to create an exceptional driving experience. Attention to detail and commitment to quality are evident in the Mustang's interior, with high-quality materials, soft-touch surfaces, and ergonomic design that cater to drivers and passengers. The Mustang's seating is designed for comfort during short drives or long road trips. The standard sport bucket seats provide excellent support, while the available Recaro sport seats offer additional bolstering for a more secure and engaging driving experience. Furthermore, drivers can opt for leather-trimmed seats for a touch of luxury and sophistication. The driver-centric layout of the Mustang's cabin puts all controls and technology within easy reach, allowing you to keep your focus on the road. The customizable instrument cluster offers a wealth of information, ensuring you always have the most relevant driving data. Meanwhile, the center console features a user-friendly design, housing essential controls and the SYNC 3 infotainment system, which offers seamless integration with Apple CarPlay and Android Auto.
A High-Tech Heaven of Security
The new Ford Mustang is the perfect blend of power, style, advanced safety features, and technology. Ford's commitment to providing drivers with the latest automotive innovation is evident in the Mustang's array of cutting-edge safety features, designed to keep you and your passengers secure on the road. Ford's Co-Pilot360 suite of driver-assist technologies equips the Mustang with a comprehensive array of advanced safety features, ensuring you can drive confidently. Pre-Collision Assist with Automatic Emergency Braking monitors the road ahead, detecting potential collisions and automatically applying the brakes if necessary, reducing the risk of accidents. The Lane-Keeping System helps maintain your position in the lane by alerting you when the vehicle starts to drift and providing gentle steering assistance when needed. Adaptive Cruise Control takes the stress out of highway driving by automatically adjusting your speed to maintain a safe distance from the vehicle in front of you. The system can even come to a complete stop in heavy traffic, resuming your set speed when traffic starts moving again. In addition, the Mustang offers an available Blind Spot Information System (BLIS) with Cross-Traffic Alert, which alerts you to vehicles in your blind spot or approaching from the side when you're backing out of a parking space.
Ready to Test Drive a Ford Mustang? Visit Your Local Southern California Ford Dealer Today!
If you're eager to join the ranks of proud Mustang owners and experience the adrenaline rush that comes with driving one of America's most iconic vehicles, there's no better time than now. The knowledgeable team at your local Southern California Ford Dealer is ready to help you find the perfect Mustang tailored to your unique preferences and desires. Don't miss your chance to own a piece of American automotive history and indulge in the unparalleled driving experience that only a Ford Mustang can offer.
Visit
your local Southern California Ford Dealer today, and let our dedicated professionals guide you through every step of the journey toward driving away in the Mustang of your dreams.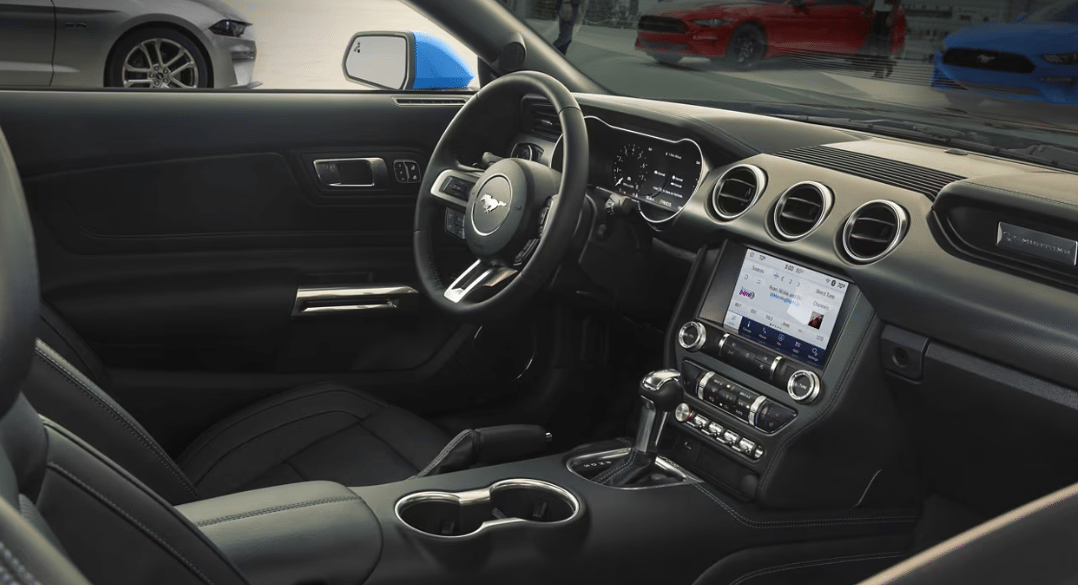 Back to all blogs