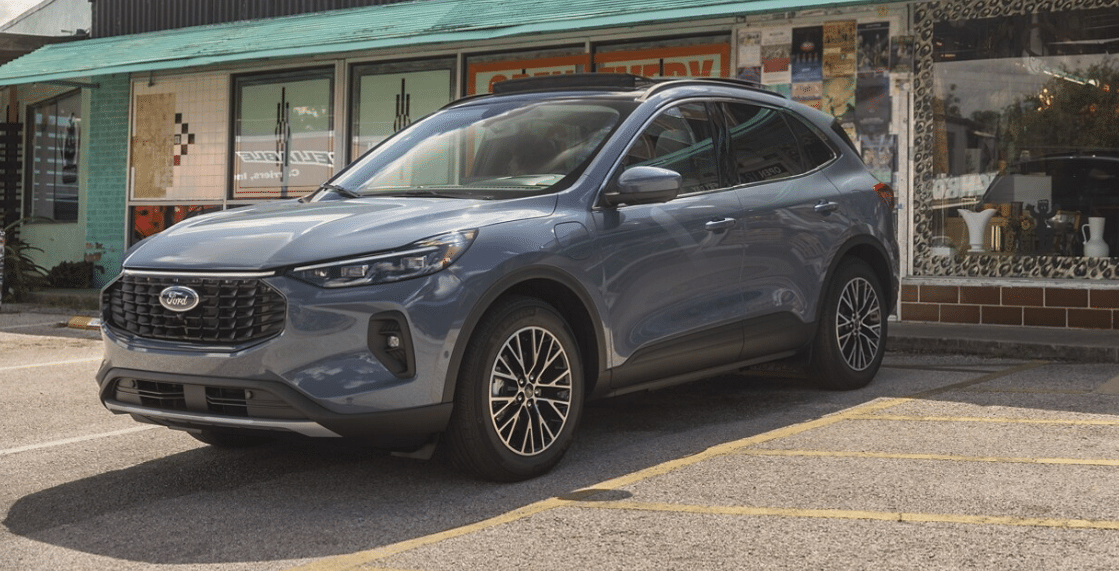 As we become increasingly aware of our environmental impact, the call for sustainable and eco-friendly choices has never been louder. Enter the
Ford Escape Plug-In Hybrid
—a vehicle designed for those who want to reduce their carbon footprint without sacrificing performance or comfort. Your journey toward a greener tomorrow starts at
Southern California Ford Dealers
. We're proud to offer a range of eco-friendly vehicles that don't compromise on the features you love.
Visit us
to experience the Ford Escape Plug-In Hybrid's perfect blend of sustainability and luxury firsthand. Schedule a test drive today, and let us help you make a choice that's good for you and even better for the planet.
The Best of Both Worlds: Eco-Friendly and High-Performing Power
When it comes to hybrids, there's often a misconception that you'll have to sacrifice performance for sustainability. The Ford Escape Plug-In Hybrid shatters this myth, offering a dynamic driving experience without compromising its eco-friendly credentials. Its advanced plug-in hybrid powertrain pairs a gas engine with an electric motor, allowing you to switch between pure electric, hybrid, and fuel-only driving. Fuel efficiency is where this vehicle truly shines. You can accomplish most short commutes and errands with an impressive electric range without ever tapping into the gas engine. The efficient gas engine kicks in when you need to extend your journey, ensuring you can go the distance. The transition between the two is seamless, and you'll barely notice as the car smartly manages its power sources to give you the most efficient drive possible. Charging the Ford Escape Plug-In Hybrid is straightforward and convenient. Multiple charging options mean you can power up at home, work, or public charging stations. With fast charging capabilities, you can get back on the road quicker than expected, making it easier to maintain your eco-friendly lifestyle without hiccups.
Turn Heads and Save the Planet: The Alluring Exterior of the Ford Escape Plug-In Hybrid
When you think of eco-friendly vehicles, you might picture something plain or utilitarian. The Ford Escape Plug-In Hybrid shatters that stereotype with an eye-catching and efficient design. Its sleek lines and aerodynamic shape aren't just for looks; they help to reduce drag and improve fuel efficiency. Add to that a range of vibrant color options, and you've got a vehicle that will make you the talk of the town for all the right reasons. Ford has meticulously crafted every inch of the Escape Plug-In Hybrid's exterior, down to the smallest details. Standard LED headlamps provide brilliant illumination, while the rear spoiler adds a sporty touch and contributes to the car's overall aerodynamics. Alloy wheels add a touch of sophistication and come in designs that further improve airflow around the vehicle. Customization is key to making a car yours, and Southern California Ford Dealers have you covered. The choices are plentiful, from roof-rack side rails for your weekend adventures to wheel options matching your style. So not only are you driving a vehicle that's good for the environment, but you're also doing it in a style that's uniquely you.
Experience Eco-Luxury: The Interior Design and Comfort of the Ford Escape Plug-In Hybrid
When you step inside the Ford Escape Plug-In Hybrid, you'll immediately notice the perfect blend of luxury and eco-consciousness. From seats upholstered in sustainable materials to dashboard components made from recycled plastics, every detail echoes a commitment to reducing environmental impact. But sustainability doesn't mean sacrificing comfort or technology. The Ford Escape Plug-In Hybrid has a state-of-the-art infotainment system that is as easy to use as it is energy-efficient. Enjoy your favorite playlists, navigate through real-time maps, or make hands-free calls, all while knowing that the system is designed for minimal energy consumption. Climate control and heated seats add an extra layer of comfort that makes every ride more enjoyable. Customization is another area where this vehicle shines. Southern California Ford Dealers offers a range of interior packages that allow you to tailor the Escape Plug-In Hybrid to your preferences.
Elevate Your Peace of Mind: The Safety Suite of the Ford Escape Plug-In Hybrid
While the Ford Escape Plug-In Hybrid leads the way in environmental responsibility, it doesn't skimp on safety. From its robust frame to cutting-edge technology, every element is designed with your well-being in mind. Standard features such as airbags, anti-lock brakes, and electronic stability control form the bedrock of its safety ecosystem, giving you confidence on every drive. Advanced safety features further enhance the Ford Escape Plug-In Hybrid's commitment to protecting its passengers. Options like lane-keeping assist, adaptive cruise control, and a blind-spot information system with cross-traffic alert are engineered to anticipate and mitigate potential risks on the road. These technologies make driving more convenient and significantly safer, helping you easily navigate busy streets and long stretches of highways. What sets the Ford Escape Plug-In Hybrid apart is its integration of eco-friendly driving modes with safety features. Features like regenerative braking help with energy conservation and offer superior control in sudden stopping scenarios. The car's onboard systems are designed to adjust to various driving conditions, seamlessly blending safety and sustainability in one remarkable package.
Drive Green, Drive Safe: Your Next Step with Southern California Ford Dealers
At
Southern California Ford Dealers
, we're more than just a car dealership; we're your partners in making eco-friendly and safe automotive choices. Our friendly and knowledgeable sales team is here to guide you through our extensive range of options, including the Ford Escape Plug-In Hybrid. To make your purchase even smoother, our
Finance Center
offers a variety of plans tailored to fit your budget. And remember, our commitment to you extends beyond the showroom floor. Our
Service Department
is dedicated to ensuring that your Ford stays in peak condition for years to come. From routine check-ups to more specialized maintenance, our certified technicians are well-equipped to care for your vehicle. Why wait to make a positive change for yourself and the planet?
Visit Southern California Ford Dealers
and take the Ford Escape Plug-In Hybrid for a test drive today.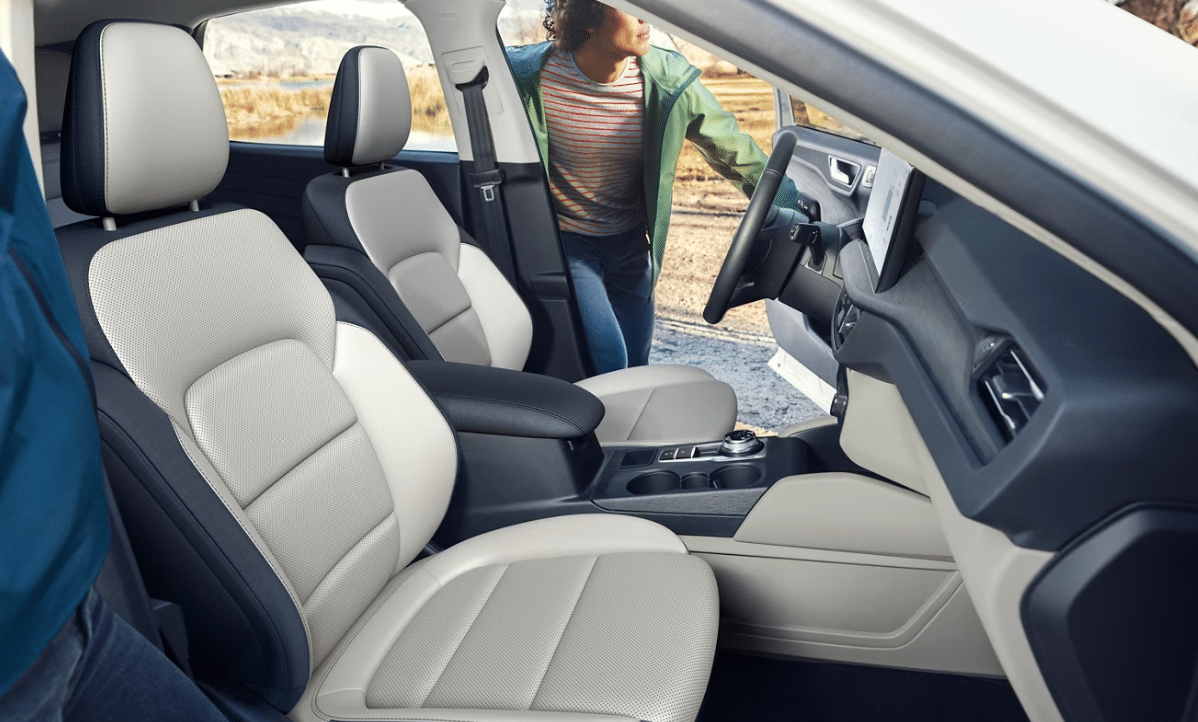 Back to all blogs