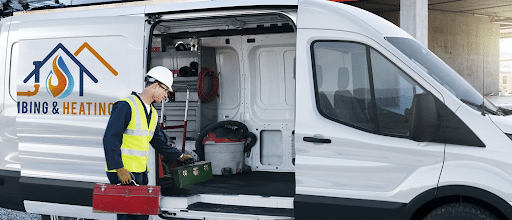 When it comes to hauling supplies and equipment for your business, you simply can't go wrong with the Ford Transit. This van gives you supreme accessibility with all the space that you could possibly need. And it's not just great for business. It can be ideal for a large number of passengers, too. Whether you run a transportation business, have a large family, or need to be able to haul your tools and equipment, this van delivers in all the right ways. Check out these 3 reasons why the Ford Transit is the van for your business. Head on over to
Southern California Ford Dealers
to check one out in person.
1. Customization to the Max
In a business, we all have different needs. What you need your van to be capable of will heavily depend on what your business is and the services it offers. For example, if you're offering paid transportation services, you need cozy seats and systems to load and unload passengers easily. From another perspective, there are businesses that haul tons of tools and equipment. Here are some businesses that can totally benefit from the van:
Sports teams

Transportation

Plumbers

Electricians

Cleaning services

Sales presentation reps

Painting companies

Handyman services

Cable

or phone

services

Lawn care providers

Tool sales

Delivery services
What you will notice is that while they all benefit, they are all very different in their needs. One of the awesome things about this van is you have the ability to customize it to your business's needs. There are several different models and varying elements that you can choose from. You can also customize the interior space. If you have a business that carries tools or equipment, you will need storage and organization rather than rows of seating. Some of the changes that you can make also include sliding doors, manual seats, cargo style selections, and more. In the event that you need cargo room, look at the cargo models. If you need transport room, look at the passenger models.
2. Powerful and Efficient
The Ford Transit van has a lot to offer when it comes to necessary power to make your treks and get the work done. Some of the models have a simple turbo 4-cylinder engine, while heavy-duty models are equipped with a V6 engine. Depending on your business needs, there are options to fit your cargo requirements and power capacity, and you can't go wrong either way. You can enjoy smooth speed and simple comforts while you're prepping for the jobs of the day. When you use a van like this, you often spend a lot of time on the road. That's the point. You have efficiency for those times on the road, with power to make the ride smooth and comfortable. You also have reliable fuel efficiency that won't make hauling and driving such an enormous burden on the checkbook.
When it comes to safety, you're tasked with protecting your business, your equipment, your drivers, and others on the road. Of course, you have insurance for some of this, but you also want to set the standard of safety for the business. The Transit allows businesses to have some control over things like speed and tracking. You can set specific parameters for the safety of your business and the drivers in the vehicle. This is a practical way to prevent mishaps or carelessness from your drivers. Accidents do happen, but exercising some of these parameters may help reduce those accidents. It can also help keep your equipment safe on the road. In addition, there are several onboard safety features that come in handy too. Technology is a beautiful thing.
These 3 things are our favorite business features of this van. However, it has so much more to offer. We would be remiss if we didn't at least talk about some of the additional things that you can appreciate.
You've got safety details covered, but if you dig deeper you'll find there is so much more. We've barely scratched the surface here.
For starters, you have the latest and greatest technological features. This includes Sync 3, which is a Ford-specific technology that allows you to connect phones and other devices. You can customize this feature to your business needs.
It's all about being user-friendly while providing viable support to your business. The technology has voice-activated features so drivers can stay connected on the road without having to be physically distracted by their phones. They can also enjoy their own music and podcasts, too.
Another thing to be aware of is the space. Ford Transits have so much cargo room. Whether you're using this for passengers or for hauling your business on wheels, you can have room for everyone and everything. Did you know that you can customize the interior with things like shelves, benches, and more?
Finally, much like other traditional vehicles on the market, you can enjoy driver-assist technology. These contribute to safety as well as to the ease of being on the road. You even have a wind stabilizer system that helps prevent extra movement and swaying on those windy days.
Equip Your Business for Success
If you're operating a business, it's time to set yourself up for success. Whether you need passenger or cargo space, the Ford Transit can deliver the tools and layout to meet your specifications. You simply can't go wrong with this sweet option. Head on over to
Southern California Ford Dealers
to learn more about your options and consider the van that is right for your business.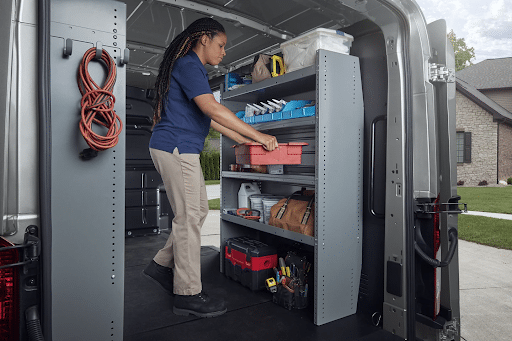 Back to all blogs