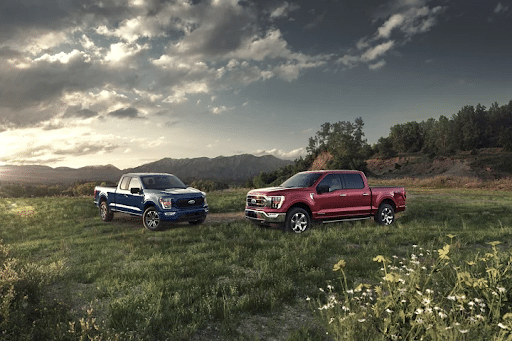 Our Southern California Ford Dealers appreciate the excitement and hope that comes with the beginning of a new year! There are new goals to meet, new challenges to face, and new horizons to explore.
Head into adventure this new year from behind the wheel of a Ford F-150. With incomparable capabilities, must-have amenities, and safety innovations that make a difference in your confidence level, the Ford F-150 is muscle and brain on four wheels.
Capabilities
Torture-tested under grueling conditions and on Ford proving grounds, the Ford F-150 has nothing else to prove. Built from high-strength, military-grade aluminum alloy, this truck can take a beating. Persistence runs deep, and the F-150 never gives up.
The F-150 has the capabilities that make work smarter, not harder. With a Best-in-Class Available Towing and Payload, you can hitch up or throw in the back whatever you need for work or play.
Whether you're out on the farm, off-roading in the mountains, or headed down the highway, we know you need to stay connected. Next-gen technologies give you the control you need for a seamless and personalized driving experience.
SYNC 4 offers advanced software capabilities to keep your truck feeling new. Secure updates and continuous upgrades span the truck and can be enabled by an innovative cloud-connected platform.
Smartphone connectivity means you have easy access to all your contacts, playlists, navigation tools, and apps. Use the easy-to-read touchscreen to get comprehensive results.
Amenities
Who says work happens behind a desk? Useful amenities abound here. Must-haves like the new Interior Work Surface allow you to get the job done no matter where work takes you. Stow the shifter and pivot out the work surface space inside the console. You'll have enough room to use your laptop, sign important documents, and even share lunch with a colleague.
Available Selectable Zone Lighting lets you finish up that last task in safety as the sun sets. Select a specific area to illuminate around the truck, including the bed, or light the entire area. Control the lights from your SYNC 4 screen or remotely on the FordPass App.
We know if you're looking at a beast like the F-150, chances are you'll end up towing something somewhere. We've made hauling easy with features like:
Smart Trailer Tow Connector. If something on your trailer needs attention, view the tow activity screen to find information about indicator lamps or trailer battery problems.
Onboard Scales. This First-in-Its-Class available feature allows you to keep track of the payload in your bed. Manage your payload weight through your FordPass App or the LED visual display in the taillamps. You'll never exceed what your truck can handle.
Smart Hitch. This feature helps guide you when you hook up to your trailer, making towing and maintenance so much easier than it was before!
Safety
Driver-assist technologies save lives, and Ford leads the way in innovative safety features. Safety features like our Ford Co-Pilot360 Technologies are becoming more popular on the roads today. Safety features include:
Blind Spot Information System. Keep your eyes on the road ahead. This system alerts you when a vehicle enters your blind spot so that you're never turning or twisting to see what's coming from behind.
Rear Cross Path Detection. When you're in reverse, our systems are on high alert to traffic movement on either side of your back bumper. We'll let you know when you can back into that crowded parking lot.
Lane-Sense Detection. Even the most cautious among us get distracted from time to time. If you veer from your detected traffic lane, this system alerts you to realign your vehicle. If the system detects that you're showing symptoms of drowsy driving, it alerts you that a coffee break may be a good idea.
These are just a few of the ways the Ford Co-Pilot360 Technologies work to keep you and your passengers safe. These safety systems save lives, so you need to know how they work before driving your new Ford F-150 home! Be sure to talk with your sales team member for specific information about the model you're interested in.
About Us
Southern California Ford Dealerships are a group of Ford dealerships that have come together to make your Ford shopping experience easy and enjoyable. Our website lets you look through hundreds of new and used vehicles from the comfort and convenience of your own home.
Look at our website. Find a dealer near you. Visit and check out the Ford F-150 that will be the work and play horse you most need this year for all your adventuring, goal setting, and horizon exploring.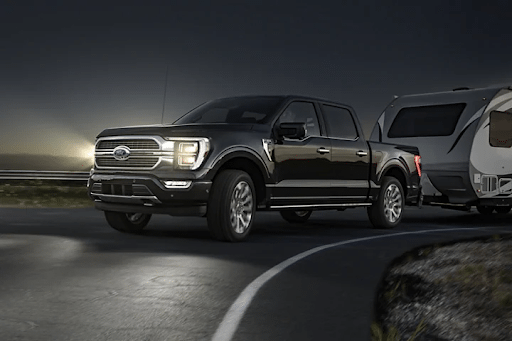 Back to all blogs