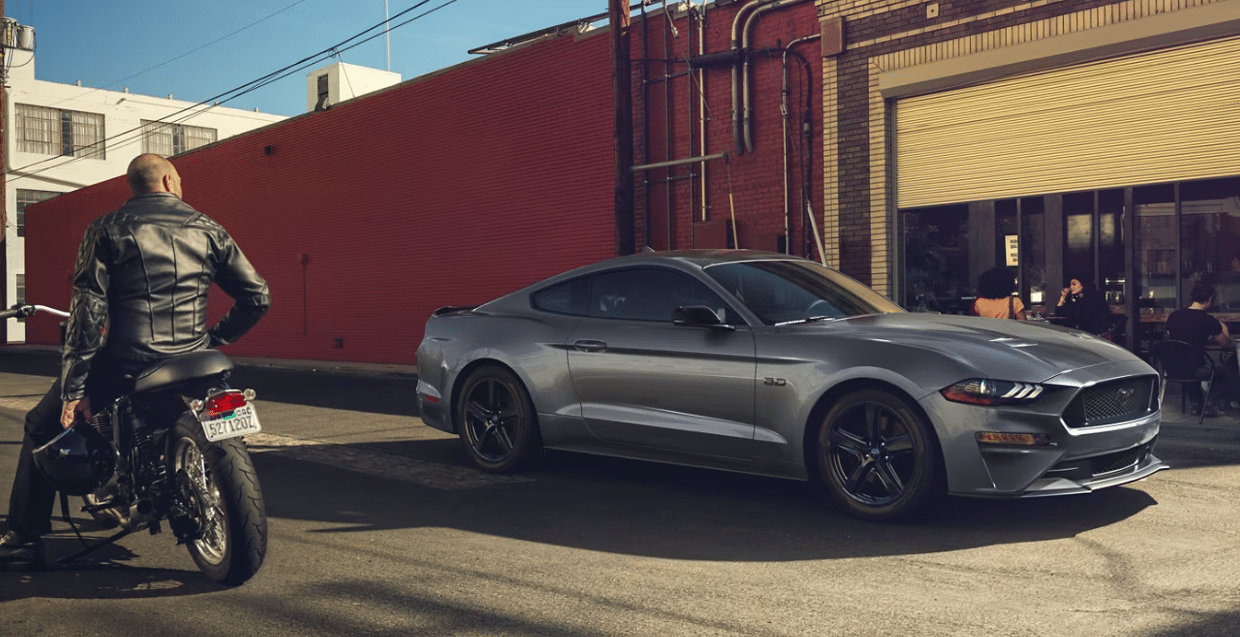 Imagine roaring down the Pacific Coast Highway with the wind in your hair. Your favorite playlist is pumping through the speakers as you sit behind the wheel of an iconic
Ford Mustang
. This isn't just a car. It's a statement of power, style, and freedom that turns heads wherever you go.
Southern California Ford Dealers
are your gateway to this exhilarating experience. With a wide range of Mustang models from the classic to the contemporary, we're committed to helping you find the ride that meets your needs and exceeds your expectations. Turn that fantasy into reality. Swing by one of our dealerships today for a test drive that will leave you spellbound!
Heart-Pounding Performance Meets Cutting-Edge Engineering
The Ford Mustang is more than just a car—it's an experience that starts with what's under the hood. Choose from a range of engine options to customize your drive. Whether it's the turbocharged four-cylinder EcoBoost that balances power and efficiency or the roaring V8 in the GT and Shelby models that redefine speed, the Mustang offers something for every speed enthusiast. And let's not forget the dynamic handling that makes every curve feel like a part of a choreographed dance. But the magic doesn't stop with the engine. The Mustang also comes with an array of performance-enhancing features designed to optimize your driving experience. Features like the MagneRide Damping System adjust to real-time road conditions, providing a smooth ride without sacrificing agility. And with selectable drive modes like 'Normal,' 'Sport,' 'Track,' and 'Snow/Wet,' you can tailor the Mustang's performance to suit your mood or the conditions. High-performance Brembo brakes give you the stopping power you need, while the independent rear suspension keeps you planted and stable through every twist and turn. This combines to make the Mustang not just a vehicle but an extension of yourself on the open road.
The Timeless Allure of Mustang's Exterior: Where Tradition Meets Innovation
From the moment you lay eyes on a Ford Mustang, you know you're in the presence of an icon. The long, sweeping hood and short rear deck have defined the Mustang silhouette for generations. These classic features are complemented by modern touches like sculpted side mirrors designed to reduce wind noise and advanced LED headlights for brighter, more energy-efficient illumination. The hood isn't just for show—it features prominent vents that enhance engine cooling and aerodynamics. When it comes to customization, Southern California Ford Dealers have you covered. Choose from an expansive color palette that ranges from classic shades like Oxford White to eye-catching hues like Velocity Blue and Race Red. The wheel options are just as diverse, ranging from 17-inch sparkle silver-painted aluminum wheels to 20-inch premium-painted aluminum wheels. The aerodynamic design with a front splitter and rear wing helps reduce drag and increase downforce for better grip and stability at high speeds. An available active valve performance exhaust allows you to control the volume of your Mustang's rumble to suit your mood and driving conditions. This combination of form and function makes the Mustang more than just eye-catching—it's a marvel of engineering.
Inside the Mustang: Where Comfort Meets Cutting-Edge Design
When you enter a Ford Mustang, you immediately sense this isn't just another car interior. It's a meticulously designed cockpit aimed at enhancing your driving experience. The quality of materials, from the leather seats to the brushed aluminum accents, sets a tone of luxury and attention to detail. Everything inside this beauty is thoughtfully laid out, including the dashboard controls, making it intuitive for drivers to find what they need without taking their eyes off the road. But comfort isn't sacrificed for style. The Mustang offers an array of seating options designed for maximum comfort during long drives. Features like power-adjustable seats, lumbar support, and climate control ensure you and your passengers can settle in and enjoy the ride. Want to take it up a notch? Opt for the premium packages that include heated and ventilated seats for that extra layer of pampering. Of course, a Mustang wouldn't be a Mustang without cutting-edge technology. The infotainment system is top-notch, complete with a touchscreen interface that's user-friendly and responsive. You'll have access to features like Apple CarPlay, Android Auto, and a high-quality sound system to make sure your playlist sounds as good as the engine purrs.
Drive with Confidence: The Safety Innovations of the Ford Mustang
This iconic vehicle has safety features that offer peace of mind without compromising thrills. Standard offerings like airbags and anti-lock brakes are just the beginning. Ford takes safety to the next level with advanced technology you'll appreciate. Features like lane-keeping assist and adaptive cruise control are designed to anticipate and prevent potential hazards on the road. Blind-spot information systems and rearview cameras give you an extra set of eyes, letting you focus on enjoying the drive. But Ford isn't stopping there. The Mustang also includes performance-related safety features that provide additional control during spirited drives. Features like electronic stability control and traction control systems adapt to your driving style, offering enhanced grip and handling in various road conditions.
Find Your Dream Car at Southern California Ford Dealers
When it comes to providing a seamless car-buying experience,
Southern California Ford Dealers
stand out in every way. Our friendly and knowledgeable sales staff is eager to guide you through our wide range of Ford Mustang models, ensuring you find the one that fits your lifestyle and meets your needs. Beyond sales, our
Finance Center
is equipped to provide various financing options, helping you make your dream car a reality within your budget. But our relationship with you doesn't end once you drive off the lot. Our
Service Department
is committed to keeping your Mustang in peak condition for years. Our certified technicians are trained to handle everything from routine maintenance to more complex repairs. Don't wait another day to make your dream come true.
Visit Southern California Ford Dealers
today for a test drive that will redefine your driving experience.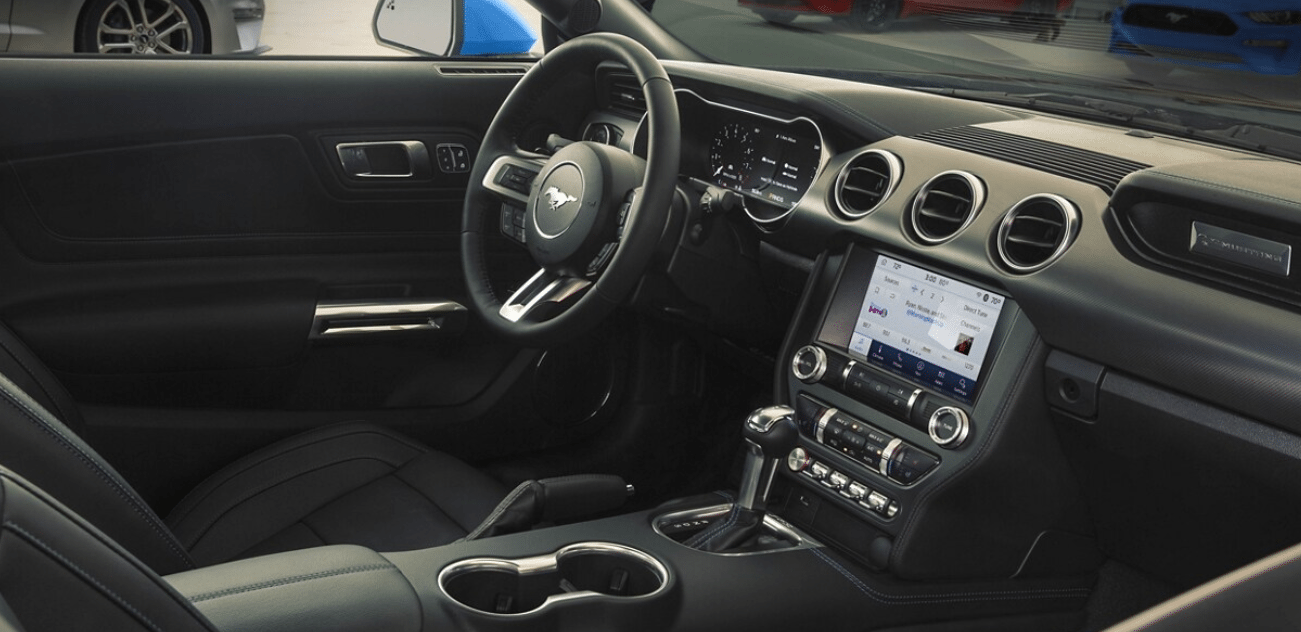 Back to all blogs