How to Use the Ford's Terrain Management System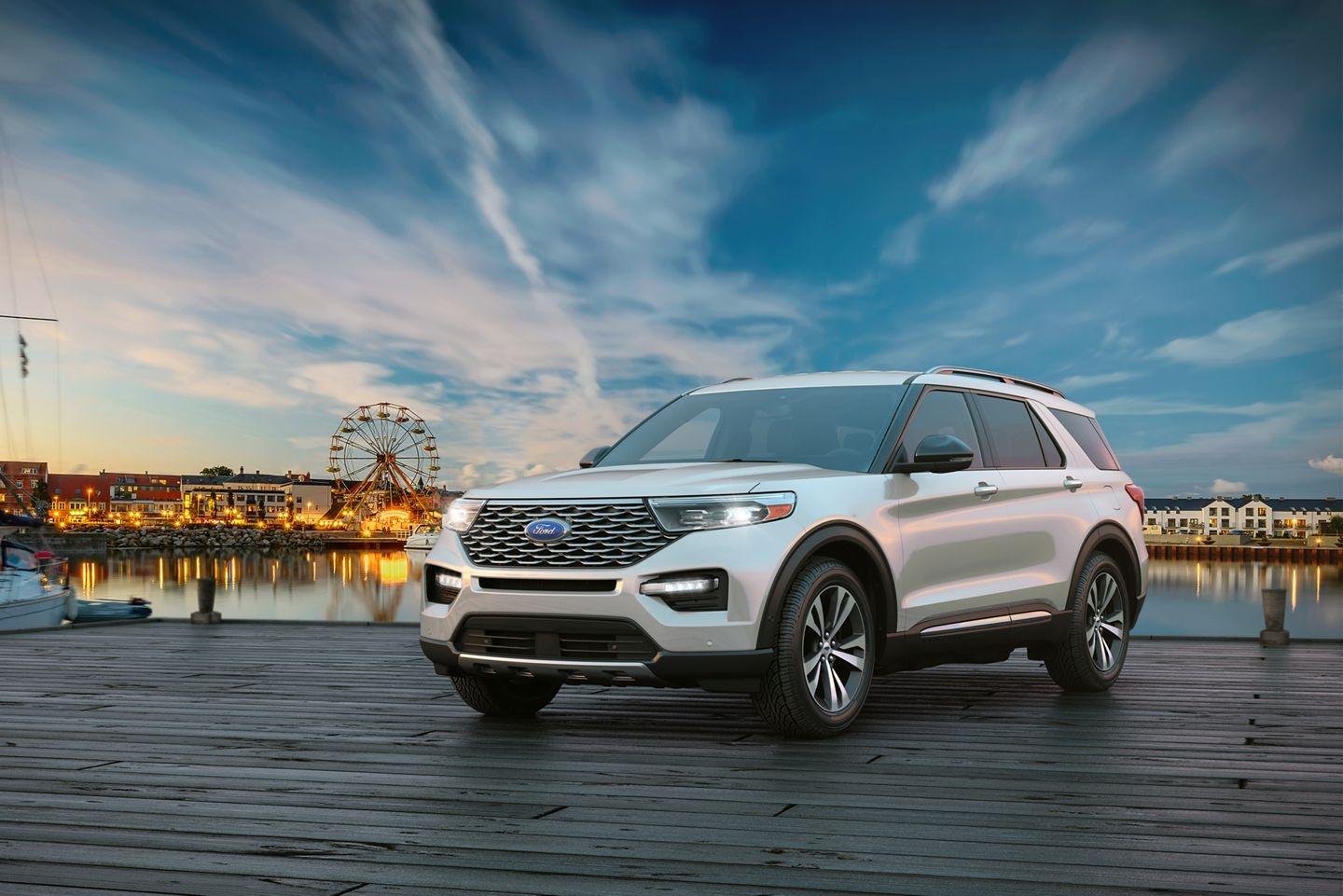 When you purchase a new vehicle with four-wheel drive or all-wheel drive, you expect nothing less than capable performance in every terrain. Whether the backroads of Joshua Tree National Forest or the sandy beaches in SoCal, there's no excuse for getting stuck.
Did you know that many Ford vehicles are equipped with Ford's Terrain Management System? Discover what this terrain-taming technology is all about, from your local Southern California Ford Dealers.
What the Terrain Management System is All About
Terrain Management System is designed to adjust the vehicle's driving dynamics for the type of terrain you're driving on. It uses throttle position, vehicle speed, and steering angle to determine how your vehicle is responding compared to your commands. Torque is then adjusted front to rear and side to side in a split second to enhance traction.
Ford's Terrain Management System has four driver-selectable modes that can be operated along with the shift-on-the-fly 4WD system so you can tailor your vehicle's response depending on the type of terrain you're on. AdvanceTrac settings are automatically adjusted based on your selection.
Normal Mode is for two-wheel-drive operation on easy-going terrain.

Grass/Gravel/Snow Mode improves stability for low-traction situations.

Mud/Ruts Mode sends maximum torque to all four wheels.

Sand Mode that allows for wheel slippage in situations where you're on soft ground.
All modes other than Normal mode can be used in either 4HI or 4LO mode.
Some new models like the 2020 Ford Explorer offers additional TMS settings including Sport, Tow/Haul, Trail, and Eco, giving you even more adaptability to driving conditions.
How to Use Ford's Terrain Management System
Using the Terrain Management System is simple and takes no time at all to master. Here's a step-by-step in putting TMS to work for you.
Locate the rotary 4WD or AWD dial on your console.

Press the button marked 'TM' in the center of the dial.

On the driver's information display, you'll see the Terrain Management System mode displayed.

To change the mode, press the 'TM' button again. Press repeatedly until you've reached the TMS selection that matches your desired terrain.
Keep in mind that the 2H transfer case mode must be selected for Normal Mode while the other three selections will work with either 4HI or 4LO, but not 2HI.
Which Ford Vehicles have Terrain Management System?
Several current and coming models are equipped with Ford's Terrain Management System. They include the new Ford Explorer, Expedition, Escape, Ranger, and the Ford F-150 Raptor. Look for more models in the future to be equipped with this innovative, safety-focused technology.
Are you looking for a new vehicle that can tackle any terrain you put it in? There's a Ford model equipped with Terrain Management System with your name on it. Test drive ford vehicles like the new Explorer SUV with Terrain Management System and discover new vehicle specials at your local Southern California Ford Dealers.
Resources:
https://www.youtube.com/watch?v=Wha83d29Yec
https://www.ford.com/trucks/ranger/models/ranger-lariat/#2019-Ranger-models-lariat-1eb18bf37e065c10dc579ed1de9888e3-ai