How to use SYNC Radio in Your Vehicle for Entertainment
SYNC infotainment systems in Ford cars let you enjoy the drive with the entertainment you love. Learn more about SYNC, courtesy of your local Southern California Ford Dealers.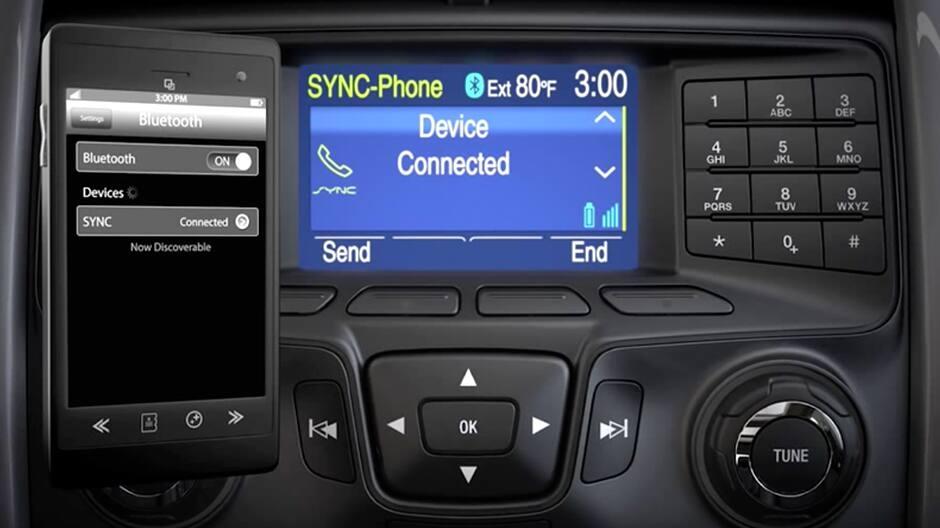 Ford's SYNC radios are the highest rated mass-market infotainment systems according to Consumer Reports. They're easy to operate and are extremely functional for everything from phone connectivity to directions. And yes, SYNC radios are also great for entertainment!
Using a SYNC infotainment system isn't difficult but you might not be getting its full range of functions without some assistance. Here's how to use your SYNC radio for entertainment, found in Ford cars, trucks, and SUVs at your Ford dealers in Southern California.
SYNC Radio Features
In Ford cars of all kinds, the standard infotainment system is SYNC radio with six speakers and a 4.2-inch LCD screen where all your entertainment details are displayed. It also shows the current time, outside and temperature as well as your paired phone's signal strength.
Your Ford's SYNC system includes enhanced voice recognition that gives you control of entertainment functions without taking your eyes off the road, and also includes Bluetooth voice passthrough for connected devices.
You have options when it comes to staying entertained in your Ford. You can listen to normal AM and FM band radio, stream music from your Bluetooth smartphone, or listen to tunes through a USB device or auxiliary jack connected to SYNC Media Hub.
Tuning into the Radio
To listen to the radio, simply press the upper left button on the SYNC radio, shaped like a tower with radio waves. Scroll through available stations with the TUNE knob or direct-tune to any station with the numbers on the right side. You can pre-set favorite stations by pressing and holding one of the numbers while on the station you like.
Listening to Your Own Music
Do you have your phone or mobile device loaded with all the best songs of the 80's, the latest EDM beats, or the Golden Oldies? Press the button marked with a music note to select alternate media sources.
Connected Bluetooth devices will show up on the list here, as will USB devices and music players connected with the auxiliary jack. Scroll through your options with the up and down arrows, then make your selection by pressing the OK button.
Mobile Apps
Looking for your list of podcasts or the streaming station you use on your phone all the time? Press the lower left button with small boxes on it. This brings up your list of mobile apps. Here's where you can choose Pandora, Slacker Radio, iHeartRadio, and other available streaming audio features.
Set it Your Way
Do you like a little (or a lot) of bass for your 90's cover band music? Prefer more treble for the talk radio you enjoy? Pres the top right button to the left of the display to adjust sound settings. You can adjust different frequency levels, balance and fade, and select the speed compensation volume adjustment you prefer.
SYNC radios are among the best in the industry for entertainment and connectivity. Test drive Ford cars equipped with SYNC and SYNC 3 infotainment systems when you visit your local Southern California Ford Dealers.
Resources: http://article.images.consumerreports.org/prod/content/dam/CRO%20Images%202019/Magazine/06June/CRO-Inline-Built-In-Systems-Ratings-04-19
https://owner.ford.com/how-tos/sync-technology/all/get-started-with-sync/sync-features-in-your-vehicle.html#?year=2017&model=F-150&syncGen=sync1_1