How Do FordPassTM Rewards Work?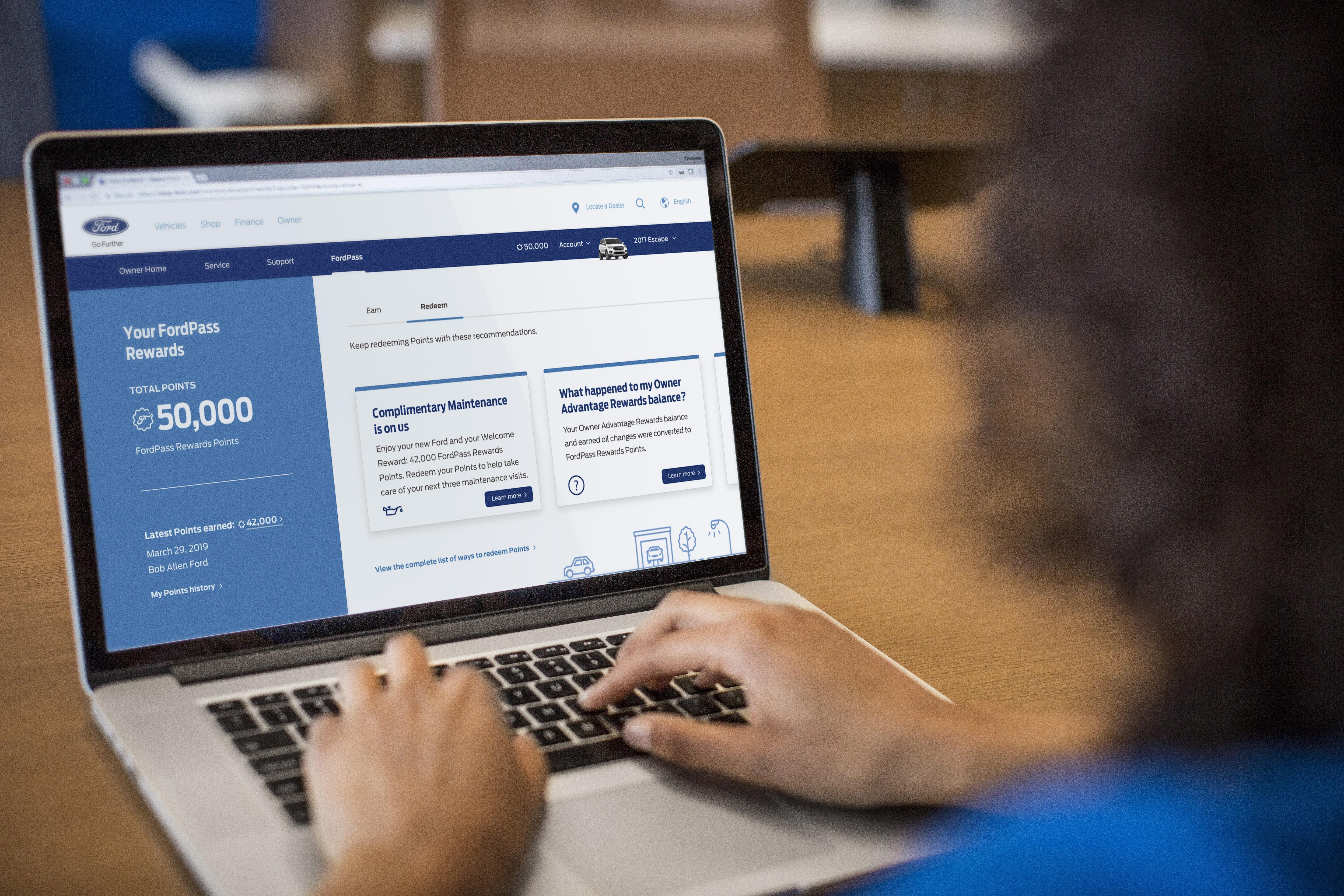 When you purchase or service a vehicle at Ford dealerships, there are benefits. Of course, there's the peace of mind you're getting knowledgeable and friendly service and competitive pricing, not to mention service from factory-trained technicians as well as replacement parts designed to fit your Ford perfectly. There's even more benefit to choosing retailers like your Southern California Ford Dealers, and it's known as FordPass Rewards™.
What is this new reward program all about, and how do you use it? Here's a quick read about how FordPass Rewards™ works.
What are FordPass Rewards™?
You're already familiar with FordPass, the app available for your smartphone that connects to your vehicle for real-time information and vehicle accessibility. FordPass Rewards™ builds on that connectivity by offering a program to let Ford owners earn and redeem points on vehicle service, maintenance, and vehicle purchases.
If you were previously enrolled in Owner Advantage Rewards, this program replaces it and builds even more value.
Earning Points on Vehicle Purchases
When you purchase a new Ford vehicle, you're automatically eligible to receive 42,000 FordPass Rewards™ points. It's a way of saying 'thank you' for trusting Ford as your mobility provider. And for diesel-fueled vehicles, that Rewards point value is even higher – 75,000 points just for buying a vehicle you'd be purchasing anyway!
And if you choose a Ford Certified Pre-Owned Vehicle from Ford dealerships, you're still eligible to take advantage of the FordPass Rewards™ program. You'll receive 11,000 if you purchased a CPO Ford between August 1, 2019, and November 13, 2019, and 22,000 points for vehicles purchased after.
To capitalize on this offer, new vehicle owners must have their vehicle's FordPass Connect™ modem connected for a minimum of 180 days from the purchase date. CPO buyers must activate their account within 60 days of their purchase.
How do I Earn Points?
For every visit you make to the Ford dealership that uses Ford, Motorcraft®, or Omnicraft™ parts, points are earned on the parts price as well as associated labor. For every $1 spent, 10 points are earned. Remember, points are only earned for work performed at the Ford dealership.
How Do I Redeem Points?
FordPass Rewards™ points can be redeemed for any qualifying service department purchase or towards the purchase of your next Ford vehicle. If you want to use your points for services:
· 11,000 points can be expected to cover a 7,500-mile or 15,000-mile service visit that includes an oil and filter change, tire rotation, and multipoint inspection on a gas vehicle, or 20,000 points for a diesel vehicle.
· 20,000 points should cover a 22,500-mile service that also includes a cabin air filter replacement. For diesel models, the service will require 35,000 points.
Keep in mind that FordPass Rewards™ will expire if your account is inactive for 365 consecutive days. If that happens, you'll forfeit all accumulated points! Avoid losing out on your FordPass Rewards® by visiting your service department for all your service needs.
Do you have additional questions about FordPass Rewards™, or wondering how you can make the most of your points? Call or visit one of your local Southern California Ford Dealers to find out more.