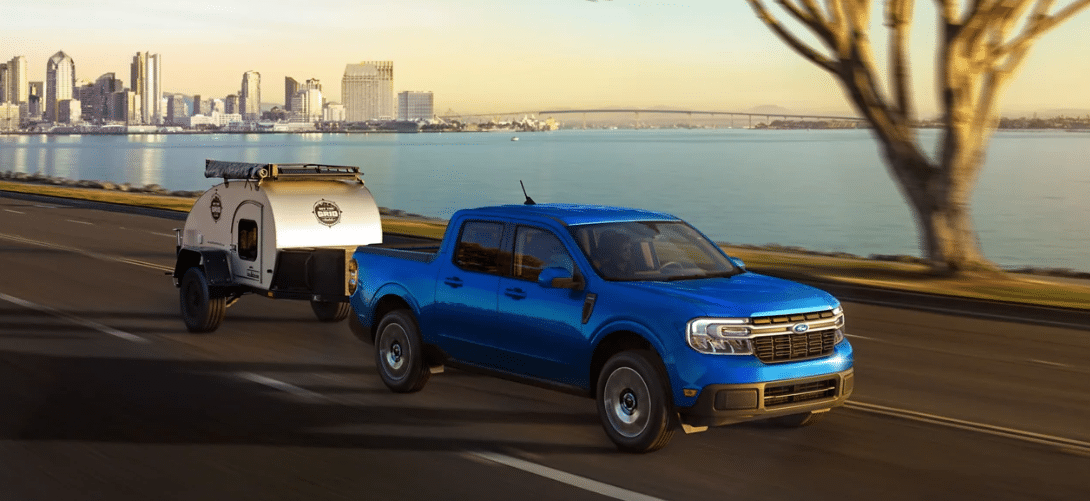 Ford, a brand synonymous with innovation and dependability, has a long-standing reputation for safety, making it a favorite among drivers for over a century. Today, the
Ford Maverick
carries on this proud tradition as one of Ford's newest and most popular vehicles. Its impressive combination of power, performance, and advanced safety features makes it the perfect choice for drivers who prioritize safety and style. To find the perfect Ford Maverick for your needs, visit your local
Southern California Ford Dealers
, where our experienced team is ready to assist you.
Mastering Performance and Handling
The Ford Maverick's remarkable power and performance capabilities stand out, guaranteeing a smooth and well-controlled driving experience. Nestled under the hood, you have two engine options: the standard 2.5L hybrid powertrain, which generates 191 horsepower and 155 lb-ft of torque, or the optional 2.0L EcoBoost engine that packs a punch with 250 horsepower and 277 lb-ft of torque. Engineered for optimal handling, the Maverick features an independent MacPherson strut front suspension, providing excellent control and stability during turns and over uneven surfaces. The twist-beam rear suspension with coil springs further enhances the vehicle's responsiveness, ensuring a comfortable ride in various driving conditions. For those who require additional traction and stability, the Maverick offers an available all-wheel-drive system. This intelligent system continuously monitors and adjusts torque distribution to improve grip and handling, making it ideal for tackling challenging road conditions, whether they're rain, snow, or off-road adventures. In addition to its impressive handling capabilities, the Ford Maverick boasts a substantial 1,500-pound payload capacity. This allows you to carry a wide range of cargo, from work equipment to recreational gear, without compromising the vehicle's performance or stability.
The Ford Maverick's exterior design is a harmonious blend of form and function, offering eye-catching aesthetics and crucial protection. Crafted with high-strength steel, the Maverick's body is designed to provide superior structural integrity and durability, safeguarding you and your passengers in a collision. The Maverick's exterior design is characterized by a stylish and rugged appearance that sets it apart from the competition. Its bold grille, muscular lines, and athletic stance exude confidence and capability, while the distinctive LED headlamps make a statement and enhance visibility for safer nighttime driving. Adding to the Maverick's visual appeal are the sculpted body contours and the unique C-shaped tail lamps, which give the vehicle a modern and dynamic appearance. The available integrated tonneau cover, side rails, and tie-downs in the truck bed further accentuate the Maverick's versatility and functionality, catering to a wide range of cargo needs. The compact truck bed is designed with practicality, offering ample space and flexibility for transporting various types of cargo, from daily essentials to larger items for work or recreational activities. The bed's multifunctional design, featuring a 4.5-foot length and available accessories such as bed dividers and storage solutions, ensures you can customize the space to suit your specific requirements.
A Haven of Style and Protection
As you enter the Ford Maverick, you'll be greeted by an interior that combines design, technology, and safety, creating an inviting and secure environment. The spacious cabin accommodates up to five passengers comfortably, offering generous legroom and headroom for everyone on board. Ergonomically designed controls are strategically placed for easy access, and soft-touch materials evoke a sense of luxury and refinement. The Maverick's interior also boasts innovative storage solutions and flexible seating configurations, allowing you to effortlessly adapt the space to suit your needs. Cleverly designed compartments, such as the available under-seat storage in the rear, provide ample room for stowing personal items, while the versatile rear seating options enable you to create additional cargo space when needed. Safety is paramount in the Ford Maverick. Its advanced features, such as multiple airbags strategically placed throughout the cabin, provide optimal protection for all occupants in the event of a collision.
A Fortress of Safety on Wheels
The Ford Maverick is equipped with extensive standard and advanced safety features meticulously designed to keep you secure on the road. At the heart of the Maverick's safety innovations lies the Ford Co-Pilot360 technology suite, which includes a variety of systems working in unison to minimize the risk of collisions and enhance driver confidence. Key components of the Ford Co-Pilot360 technology include Pre-Collision Assist with Automatic Emergency Braking, which scans the road ahead and alerts you to potential obstacles, applying the brakes automatically when necessary to avoid or mitigate a collision. The BLIS with Cross-Traffic Alert informs you of vehicles in your blind spots and approaching from the sides when backing out of a parking space, ensuring safer lane changes and reverse maneuvers. The Lane-Keeping System continuously monitors your position within the lane and provides gentle steering assistance or alerts you if you begin to drift, helping to maintain proper lane discipline and prevent unintentional lane departures. For a more comfortable and safer highway driving experience, the available Adaptive Cruise Control with Stop-and-Go intelligently adjusts your speed to maintain a safe distance from the vehicle in front, even in varying traffic conditions. This system can also bring your vehicle to a complete stop when needed and resume your set speed when traffic clears. Maneuvering in tight spaces is made easier with the Maverick's Reverse Sensing System, which alerts you to objects behind your vehicle as you back up, providing increased confidence and safety. Furthermore, the available 360-Degree Camera offers a comprehensive bird's-eye view of your surroundings, enhancing your spatial awareness and making parking, navigating narrow roads, and avoiding obstacles a breeze.
Ready to Test Drive the Ford Maverick? Visit Your Local Southern California Ford Dealer Today!
The Ford Maverick delivers exceptional safety, performance, and style, making it an outstanding choice for drivers who prioritize safety without compromising comfort and capability.
Visit your local Southern California Ford Dealers
today to schedule a test drive and experience the Maverick. Our knowledgeable team, financing center, and comprehensive dealership services are here to help you find the perfect Ford Maverick and guide you every step of the way. Don't wait – discover the difference a Ford Maverick can make in your life today!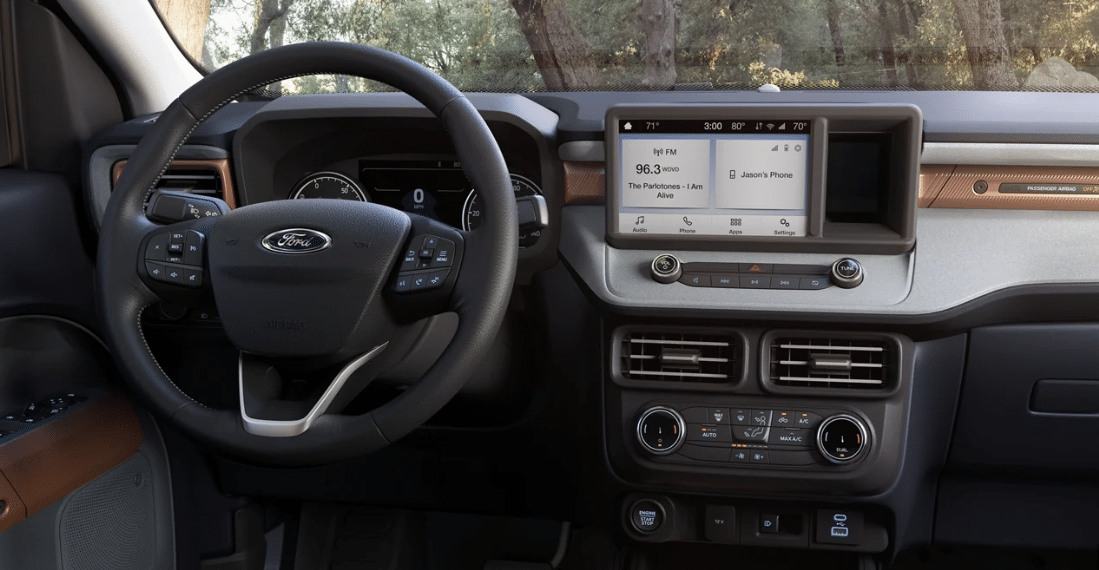 Back to all blogs