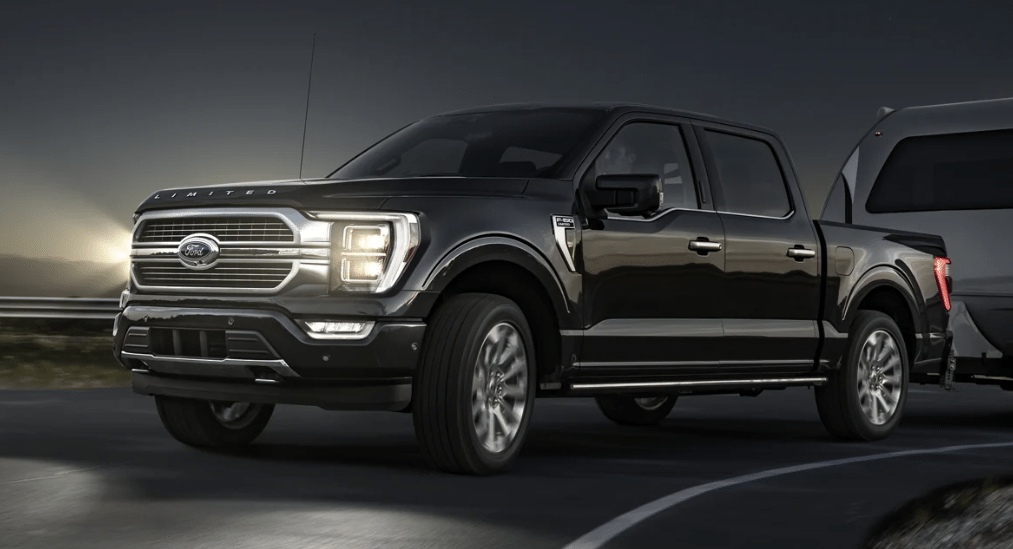 Would you like to be the owner of a brand-new
Ford F-150
? Maybe you already have the vehicle you want picked out after looking online, and you're ready to just walk in and buy it. But what if we told you that the process can be made even easier? One way to make this process smoother is to get pre-approved online before you even visit our dealership. Today, we're going to talk about what you need to do to get pre-approved for a new Ford F-150.
How Do I Get Pre-Approved?
Getting pre-approved is pretty easy. Just go to our website, click on "Shopping Tools," and select "Get Credit Pre-Approval." After that, just start your credit application and provide some basic info. The application is going to ask for your Social Security number, date of birth, employment status or annual income, address, whether you own or rent your residence, your monthly mortgage or rent payment, and email address. You'll have to answer a few questions about the vehicle you want and what kind of financing options you're interested in. Filling out an application takes between 10 and 15 minutes. Once you submit it, you can expect to get a response right away. From here, all of the details will be finalized once you get to the dealership.
Why Should I Get Pre-Approved?
Getting pre-approved is a great option if you already know what you want. If you have your heart set on a Ford F-150, you can save the hassle of being at the dealership for hours. Once you get pre-approved online, all you have to do is go to the dealership and finish up any last details like signing paperwork and finalizing your financing options. This also means that it makes buying a car easier on your schedule. You don't have to worry about spending all day at a dealership or going from dealership to dealership looking for a car. If you know what you want, just hop online, get pre-approved, and walk into your dealership ready to drive off the lot. This kind of ease gets you in and out of the dealership with plenty of time to enjoy your day. It also keeps you from falling in love with something you can't afford. We've all done it. We go to the dealership and see a vehicle that awes us…and then we look at the price tag. This helps you stay on track so you know when going into the dealership what you're going to be walking out with.
Can Anything Deter Me from Getting Pre-Approved?
As long as you have good credit, you can easily get pre-approved for a new vehicle. A glimpse at your current credit score and credit history will determine not only whether or not you get pre-approved but for how much and under what terms.
Why Should I Get a Ford F-150?
The Ford F-150 is one of the best pickup trucks on the market and has a number of features that you'll enjoy. A powerful 3.5L PowerBoost Full Hybrid V6 engine boasts 450 horsepower and 570 lb-ft of torque, making this a beast on the road. The 10-speed automatic transmission pairs up nicely with the selectable drive modes that make it easier for you to drive on just about any terrain you can think of. On the inside, you get a comfortable ride; on the outside, you get a rugged vehicle that can handle anything it encounters. It features a high-strength, military-grade, aluminum-alloy body and provides a lightweight design that can tackle heavyweight tasks like an increased maximum payload. This is the vehicle you want for hard work and being able to haul just about anything you can think of.
Get Pre-Approved for a New Ford F-150 Through Southern California Ford Dealers
Have you decided that the Ford F-150 is the vehicle for you? There's no question in your mind that this is the vehicle you want. Make the purchasing process easier by filling out our online application for
credit pre-approval
. If you get approved, we can send your pre-approval to the Southern California Ford Dealer of your choice, and they can help you from there. You can get in and out faster than ever and do it all at your convenience. Getting a car has never been easier. Apply online today to see if you qualify, and one of our friendly Southern California Ford Dealers can help you get the car you're looking for.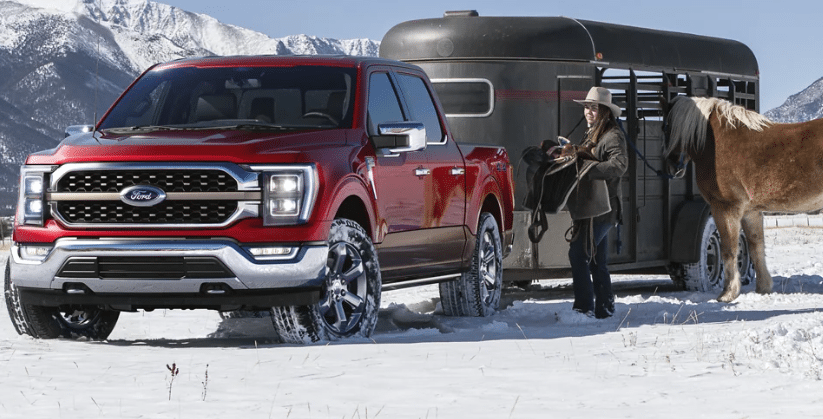 Back to all blogs