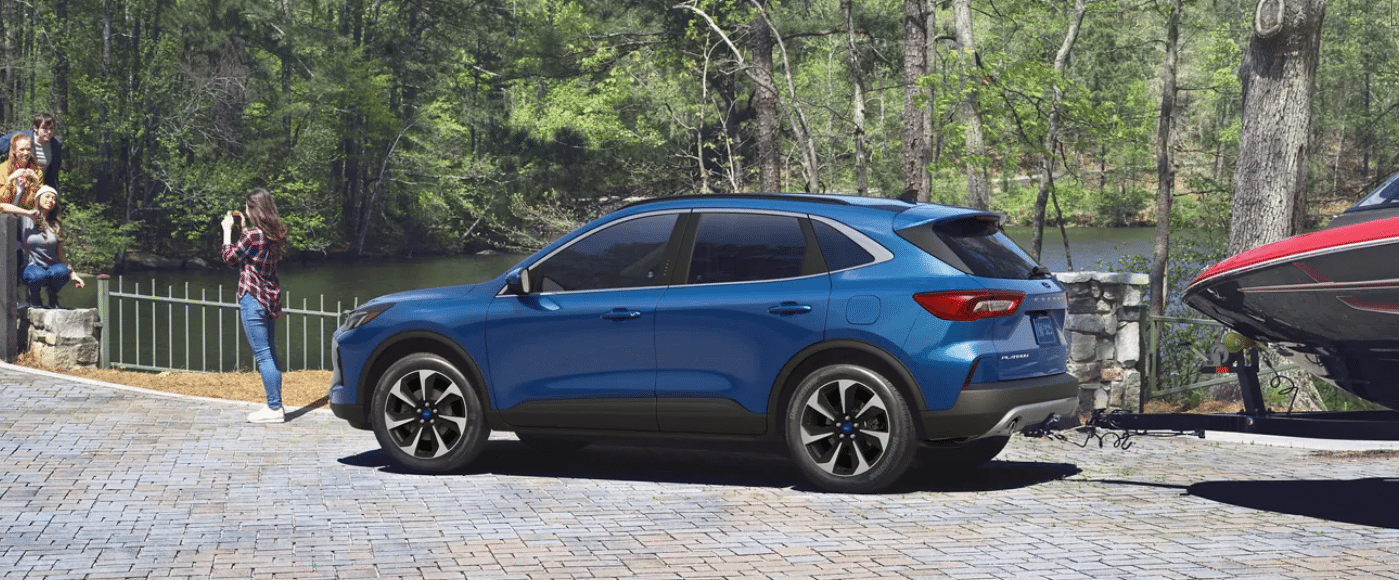 Imagine reducing your carbon footprint significantly just by changing the car you drive. The
Ford Escape Hybrid
combines powerful performance with eco-friendly efficiency, making it a go-to choice for environmentally conscious drivers everywhere. With options that please nature lovers and tech-savvy drivers, it's no wonder it has become such a popular choice. If you are ready to be a part of the green revolution, test drive the 2023 Ford Escape Hybrid at your local
Southern California Ford Dealer
today.
Engineered for Efficiency and Power
The Ford Escape Hybrid challenges the age-old notion that hybrid vehicles can't compete with the performance of traditional fuel-powered cars. The crux of its appeal lies in its hybrid powertrain, which flawlessly blends a petrol engine with an electric motor. This pairing ensures you get power when you need it and utmost efficiency when you want it. Fewer stops at the fuel station translate to not only significant savings in your pocket but also a positive impact on the environment. Each mile driven with electric power is a victory for you and the planet. You'll feel this directly in the responsive acceleration, whether zipping through city traffic or cruising down the highway. Yet the Ford Escape Hybrid is more than just its hybrid powertrain. It has an intelligent all-wheel-drive system that can adapt to various driving conditions, delivering exceptional handling and stability. On top of that, you'll find that driving is smoother than ever with seamless power transitions between the electric motor and the petrol engine. By ensuring that efficiency doesn't compromise power, the Ford Escape Hybrid solidifies its position as a modern solution for eco-friendly transportation.

Aesthetic Appeal Meets Eco-friendly Design
The Ford Escape Hybrid strikes a perfect balance, demonstrating that eco-conscious driving doesn't mean compromising on style. This vehicle sports a sleek, athletic stance that easily makes heads turn, garnering admiration for its aesthetic appeal and its statement about its driver's eco-conscious lifestyle. The Escape Hybrid's design elements truly steal the show, starting with the distinctive black mesh grille that adds an aggressive touch to the car's front fascia. Flanking the grille are unique LED headlamps that aren't just about looks—they're energy-efficient, too, using less power than conventional halogen bulbs. Every element of the Escape Hybrid's exterior design has been thoughtfully crafted to fulfill dual roles—style and sustainability. But that's not all. Step around to the back, and you'll find a stylish rear spoiler that enhances the aerodynamics while adding a sporty flair. Even the alloy wheels have been designed with both aesthetics and eco-friendly principles in mind, reducing weight for better fuel economy while still looking fantastic. The Ford Escape Hybrid is more than just a vehicle—it's a testament to the possibilities of modern design, where style and sustainability go hand in hand. When you're behind the wheel of a Ford Escape Hybrid, you're not just driving—you're making a statement about who you are and what you stand for.
Step into a Sustainable Sanctuary
The interior of the Ford Escape Hybrid feels like stepping into a realm where innovation meets comfort. When you slide into the plush, supportive seating, you can't help but notice the ample legroom, ensuring even long rides remain comfortable. The soft-touch materials and carefully stitched upholstery speak volumes about Ford's commitment to providing an experience that is as luxurious as it is environmentally friendly. You'll be greeted by a high-tech dashboard where the central attraction is a 13.2" touchscreen. This interactive screen serves as the control center for your vehicle, putting entertainment, navigation, and comfort settings right at your fingertips. With features like a state-of-the-art navigation system, you can explore more while minimizing emissions as you enjoy your favorite songs on the premium sound system. Connectivity options abound in the Ford Escape Hybrid. Compatibility with Apple CarPlay and Android Auto allows seamless smartphone integration, turning your car into a moving extension of your mobile device. It's a space where technology is employed for convenience and to create a more responsible and sustainable driving experience.
Safety First, Carbon Footprint Second
With the Ford Escape Hybrid, you're enveloped in a safety cocoon whenever you get behind the wheel. You can confidently navigate the roads knowing that the Standard Safety features are diligently working to protect you and your passengers. The SOS Post-Crash Alert System, for instance, automatically sends out a distress signal in the unfortunate event of an accident, making emergency assistance more accessible and efficient. In addition, the Personal Safety System is an intelligent suite comprising dual-stage front airbags, safety belt pretensioners, safety belt energy-management retractors, and even a crash severity sensor. The AdvanceTrac with RSC (Roll Stability Control) also monitors road conditions and your responses, adjusting engine power and applying selective braking to help keep your vehicle under control. But it doesn't end there. The Ford Escape Hybrid also integrates green technology that protects the planet and contributes to a more secure and comfortable driving experience. The hybrid powertrain, for example, ensures a quiet, smooth ride with minimal emissions. Furthermore, the regenerative braking system recovers energy during braking and stores it for later use, providing more efficient driving and reducing the wear and tear on the brake system. The Ford Escape Hybrid is more than just a vehicle. It's a manifestation of a safer and more sustainable world, a testament to Ford's commitment to harmonizing personal safety and environmental preservation.
Go Green at Your Local California Ford Dealer
Ready to make the switch to a more sustainable lifestyle?
Visit your local California Ford Dealer
today. Our friendly sales staff is eager to introduce you to the Ford Escape Hybrid, and our
Finance Center
is ready to help you with the purchase process. Furthermore, our
Service Center
ensures your hybrid remains at peak performance for years. Don't just think about going green. Make it a reality by test-driving the Ford Escape Hybrid today. It's time to reduce your carbon footprint, one drive at a time.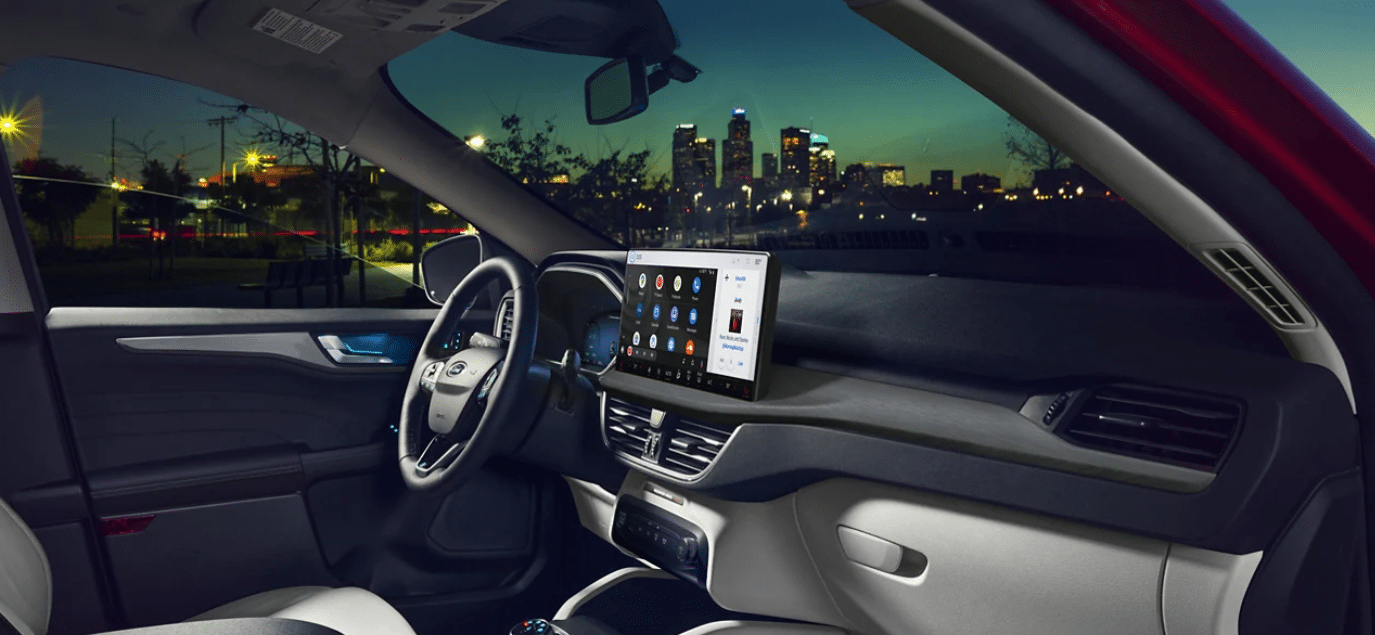 Back to all blogs