Get More Out of Your Commute with Waze and Alexa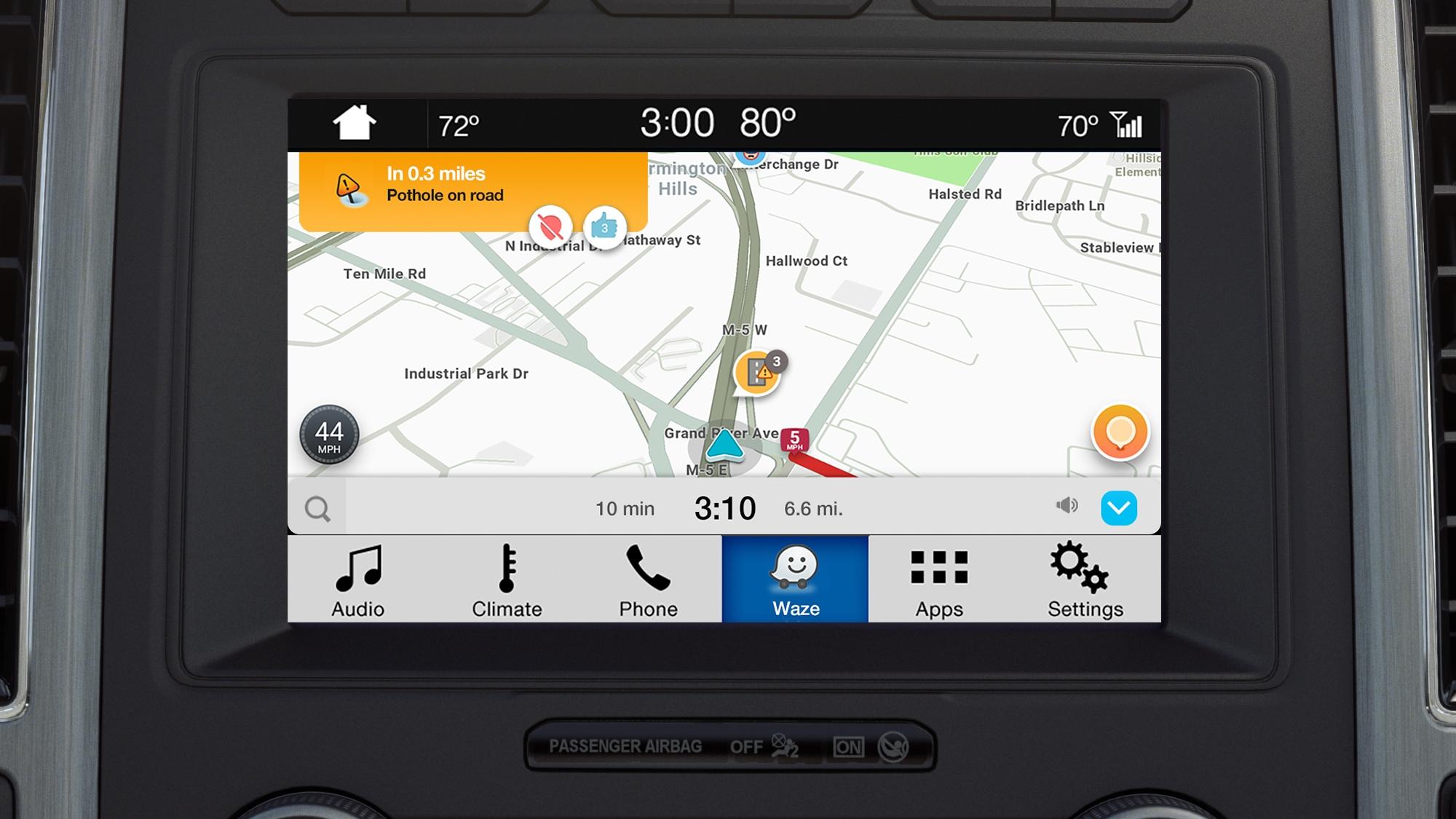 With Ford's SYNC® 3 infotainment systems, awesome convenience features are unlocked like Apple CarPlay™ and Android Auto™. You can stay connected to your music and network while you're in your vehicle. But there are additional features if you update SYNC® 3 that take your commute to a whole new level – Waze and Alexa.
Wondering what these apps can do for you on your drive? Here's the low-down, courtesy of our local Ford dealers in Southern California.
Using Ford + Alexa
Amazon Alexa helps you get more from your commute by answering your questions and controlling your Smart Home devices, plus much more. To get started, you'll need to download the Ford + Alexa app on your smartphone, log in using your Amazon username and password, and then you're off to the races.
Saying, "Alexa," initiates the feature in SYNC® 3. From there, voice commands are all it takes to open up the world of Alexa, many of which are the same as you can access using Alexa at home. Check the weather or hear the latest sports scores for your favorite teams. Listen to audiobooks or check the traffic with a simple spoken command.
Amazon Music subscribers can access their library through Ford + Alexa also, not to mention iHeartRadio and TuneIn Radio. Alexa can also provide you with turn-by-turn directions almost anywhere you want to go.
Using Waze with Your Ford
Also available with the latest SYNC® 3 infotainment system update is Waze, the ultra-convenient mobile navigation app. It works just like the Waze app on your smartphone, but you access it through your SYNC® 3 touchscreen display.
Waze provides real-time directions that provide the fastest route. It's because the Waze app uses crowd-sourced data to update traffic including construction zones and breakdowns. And you can do your part with the SYNC® 3 Waze app with its reporting feature. You can let other drivers know if there are police ahead, closed routes, a collision, and other disruptions.
Waze is also a great way to locate POIs nearby and convenient stops like gas stations and restaurants in your area. You can use voice commands or the touchscreen to search for points of interest along the way.
How to Connect to Waze and Ford +Alexa
Of course, using these new features requires that your Ford cars have the right apps and updates, and you're connecting the right way.
For Apple devices, your phone must be connected by USB with an Apple-certified cable. Ford cars with SYNC® 3 have multiple USB ports that you can plug into. Coincidentally, they'll charge your phone while plugged in. To use Waze, CarPlay must be disabled. You'll need to make sure the app you want is running on the foreground of your device for the tile to appear on AppLink.
For Android devices, connect to SYNC® 3 via Bluetooth. Then, follow the same steps to use the apps.
SYNC® 3 version 3.0 must be running to activate and test drive these new features. If you need to update SYNC® 3 to the latest version, you can do it by visiting https://owner.ford.com, or a service technician can perform the update at any of your Ford dealers in Southern California.