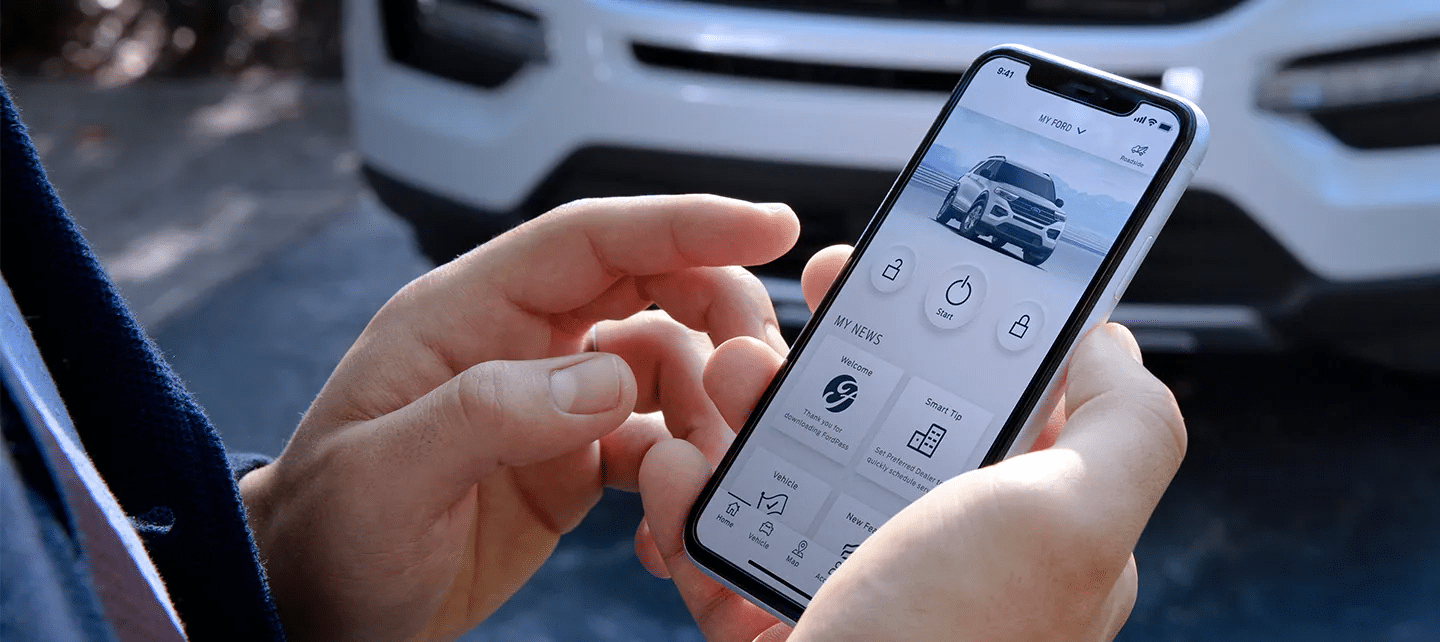 Our network of dealerships at Southern California Ford Dealers understands that we need to stay in touch more than ever before. Ford has researched and developed ways that our vehicles can help us stay connected when we are in and out of the vehicles.
FordPass is a free, downloadable app that provides you with nearly unlimited remote access to your vehicle. Add your VIN to the app so that you can see real-time information specifically about your car.
Connect & Control
It doesn't matter how far away from your vehicle you are - inside an office building or outside a parking garage, the FordPass Connect app makes your car available to you.
Connect with your vehicle from the palm of your hand for the following functions:
Remote Start/Stop

Remote Lock/Unlock

Find Your Vehicle

Schedule a Start
Turn your Ford into a wireless hotspot for up to 10 devices, then manage your network within the FordPass app. You can also access on-demand and live content with WarnerMedia RIDE and a complimentary 3-month/3GB trial to AT&T in-vehicle Wi-Fi.
It's convenience like never before.
Stats & Service
From inside the FordPass app, our Vehicle tab provides you with real-time information on your vehicle's health. From your smartphone, you can check air pressure, fuel levels, oil life, odometer readings, and more.
With easily accessible data like this, you'll never be surprised by your vehicle again. Not only does this feature save you time, but it can also keep you safe. Checking this app before you leave your office for the darkened parking garage means you'll know your car is in perfect condition and ready to get you where you need to go.
Service maintenance has never been so easy! You can easily view and manage your service records and maintenance schedule from the Vehicle tab. Once you input your VIN, select your preferred dealership and schedule service appointments directly from your smartphone.
Assistance
If you should find yourself in need of assistance, you can access Ford Roadside Assistance directly from the FordPass app. When you call, a customer service representative will ask for the following pieces of information:
Current location

Vehicle make, model, and color

License plate number

Vehicle Identification Number (VIN)
Pro tip: Sometimes, when you are involved in a high-stress situation, it is difficult to think of the answers to questions like those we will need to ask to send help your way. It's a great idea to write down all the information you can on a notecard that you keep either in your glove box or your console. Show your most frequent passengers where you keep this notecard, too. That way, should there ever be a circumstance when you need this information, you'll have it at your fingertips.
Rewards
FordPass Rewards enhances your ownership experience. You can earn points for service or purchases at participating Ford dealerships. Use your points to take care of your current Ford vehicle, purchase accessories, or save your points toward the purchase of your next Ford.
You'll earn points from the moment you buy or lease a new Ford.
FordPass Specialization
It's not an overstatement to say that some of the features available on your FordPass app are unbelievable. Technology has advanced so much, even in the last five years, that car-buyers of today are stunned with the capabilities available.
New features on the F-150, like the Pro Power Onboard, can be monitored using this app. The Pro Power Onboard makes high-power voltage AC outlets available for the jobsite or the tailgating party. Once you begin utilizing the feature, you can keep tabs on your wattage via your smartphone.
We know work doesn't always stop at dusk. Zone Lighting, another new feature on the F-150, lets you activate LED perimeter lighting zones located all around your truck from your smartphone. Work and play at any time of day - and stay safe doing it - with Zone Lighting.
If you're towing, use the Trailer Checklist and Trailer Light Check from your FordPass app to be confident your load and truck are working well together. This app makes hitting the road with your trailer easy.
We doubt you've ever seen connectivity like this! Take a look and see all the ways Ford makes being a vehicle owner easier than ever before.
About Us
Our network of over 60 dealerships in Southern California has come together to help make your Ford shopping experience easy and enjoyable.
We offer a wide selection of new, certified pre-owned, and used Ford vehicles all on one website so that you can easily browse all we have to offer from the comfort of your home. We pride ourselves on providing top-quality vehicles and service to our friends and neighbors in Southern California.
Take a look at all we have to offer. We look forward to serving you at one of our Ford dealers near you.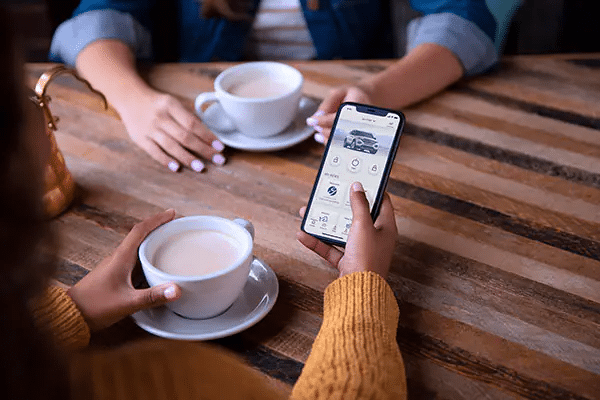 Back to all blogs