An Overview of FordPass Connect Remote Features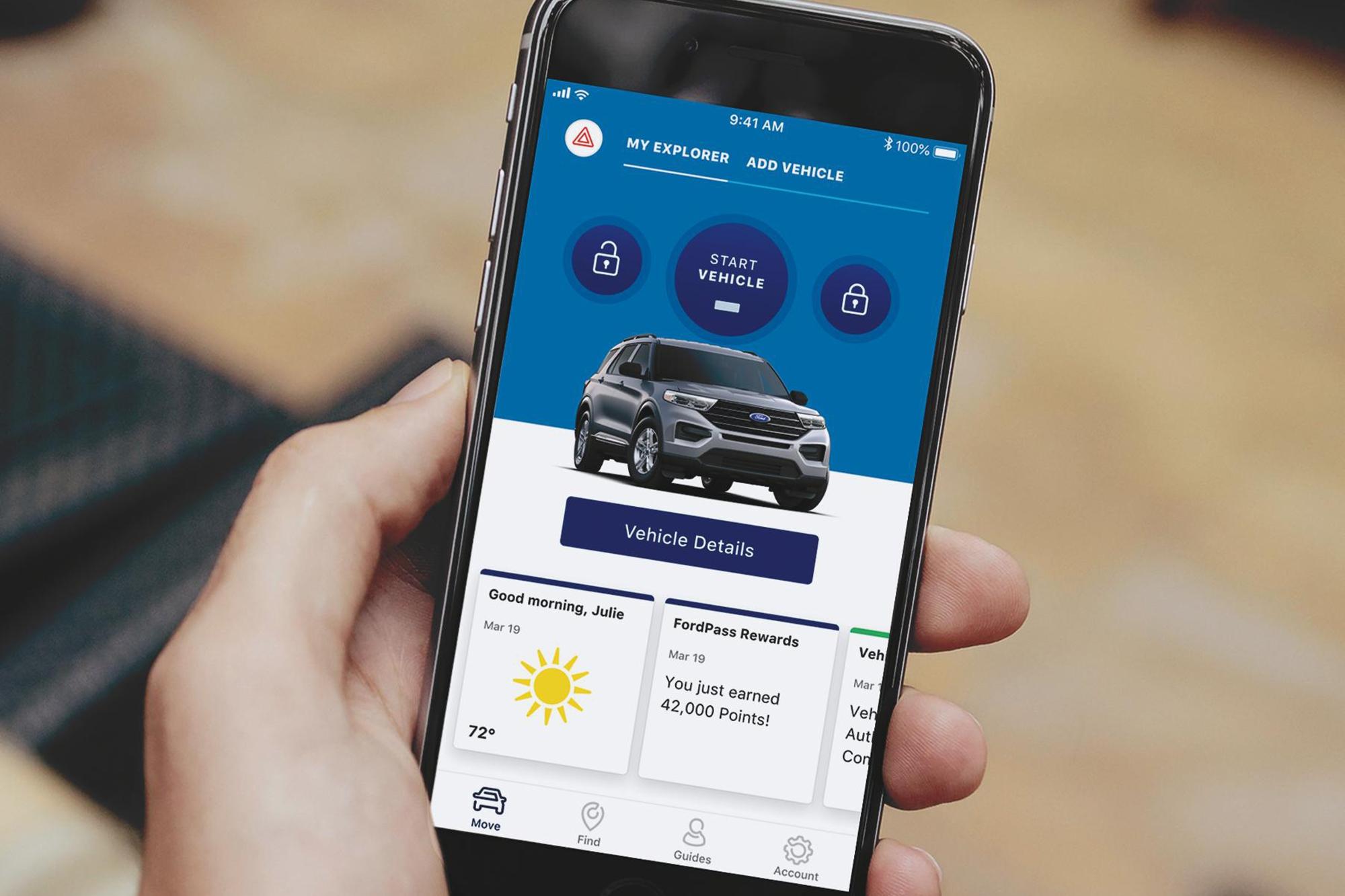 If you've recently purchased a new Ford or you're in the market for a new vehicle, you've probably heard about FordPass Connect. It's a service that connects you to your FordPass Connect-equipped vehicle via your smartphone to give you access to extremely convenient remote features. It's available on Ford cars, trucks, and SUVs equipped with a modem and, best of all, the most convenient features are now free.
Which remote features are included with FordPass Connect? Here's a short overview of key features and how to use them from your Southern California Ford Dealers.
Remotely Lock and Unlock Doors
Not sure if you remembered to lock the doors on your Ford Escape? Does someone need access to grab something from your vehicle? With the FordPass Connect App, you can remotely lock and unlock your doors.
On the FordPass Connect app home screen, press and hold the lock button. You'll see a thin white line making a circle around the button. When the circle is complete, your doors will lock, and you'll get a notification. It works the same way for the unlock button too.
Remotely Start the Engine
Whether it's a cool morning in Southern California or you need to go somewhere in the midday heat, pre-condition your Ford's interior by remotely starting the engine. The heat or air conditioning will get your interior comfortable before you hop in.
Press and hold the 'Start Engine' button just like you would to lock or unlock your doors. The engine will run for 15-minutes. You can extend the time by tapping on the '+15' on the screen. Or, if you want to turn off the engine, press and hold the start button once again.
Browse Vehicle Details
Curious if you need to plan for a fuel stop on the way home, or if your Ford is nearly due for its next maintenance visit? You have access to important vehicle details through the FordPass Connect app so you're never in the dark.
Tap 'Vehicle Details' to view your vehicle's remaining oil life, your Ford's current mileage, the fuel level, tire pressures, and the next maintenance interval.
Locate Your Ride
Everyone's lost their vehicle in a parking lot at some point, right? That's no longer a concern with the 'Find' function in the FordPass Connect app. When you're trying to determine where you are from your Ford car, simply click 'Find' at the bottom of the screen. A map will open on the screen to show you where you left your vehicle and where you are relative to it.
Schedule Future Remote Starts
If you know when you'll need your Ford pre-warmed or pre-cooled in advance, you can schedule when it will remote start in advance. In 'Vehicle Details', scroll down to 'Next Scheduled Start' to add or change scheduled remote starts. It works just like setting an alarm – set it to repeat on certain days of the week or leave it as a non-repeating start.
With scheduled remote starts, your phone doesn't need to be on for your vehicle to remotely start – it occurs on the schedule until you change it.
FordPass Connect is available on 2019 models and newer. Take FordPass Connect and other amazing Ford features for a test drive when you visit one of your local Southern California Ford Dealers.