Ford and Volkswagen expand their collaboration to advance autonomous driving, electrification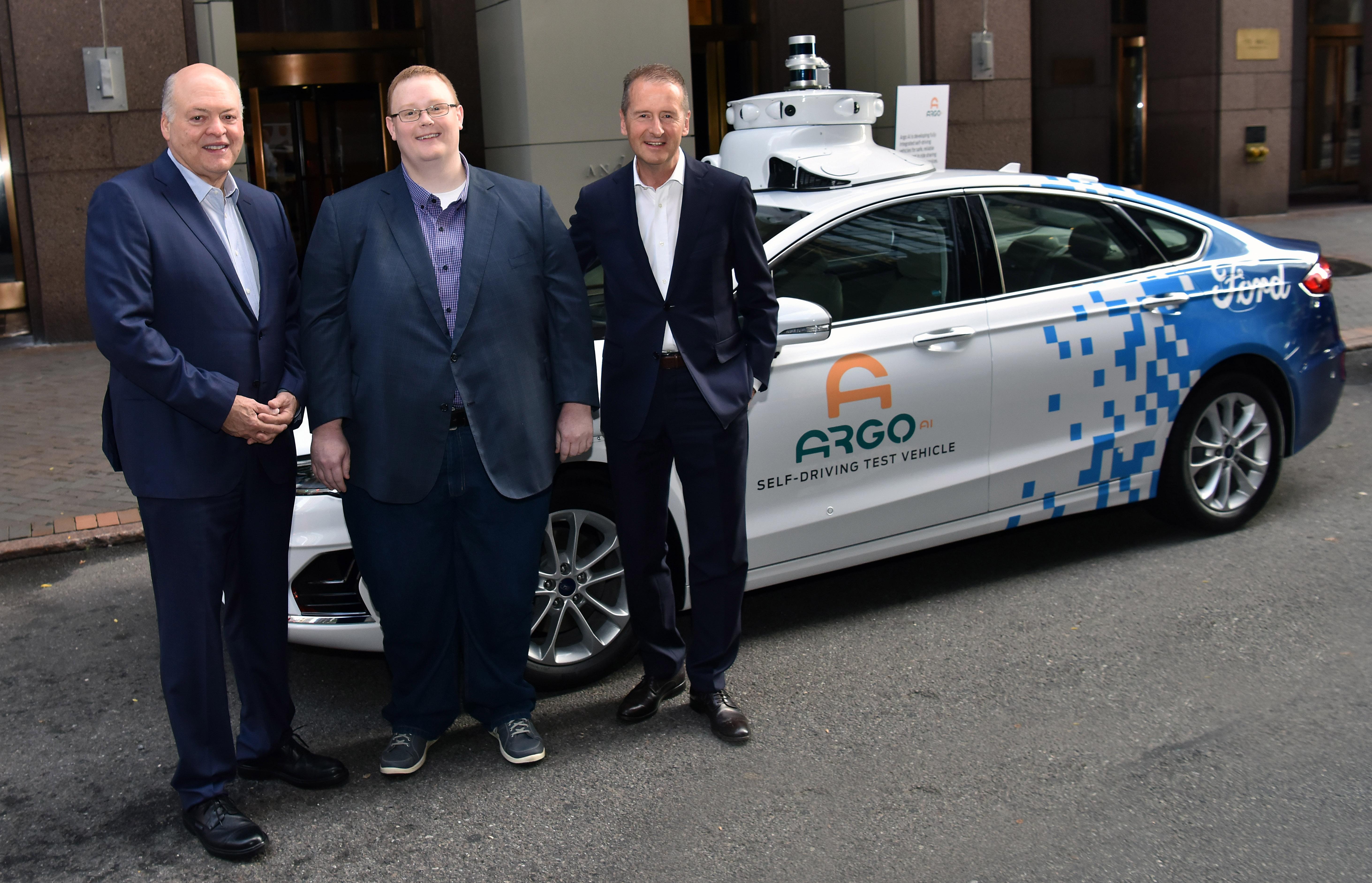 Statistics show that the popularity of electric and self-driving vehicles is quickly increasing. Executives at Ford Motor Company and Volkswagen AG recognize this and as a result have recently announced a global alliance to expand the market of these popular vehicles.
Adding autonomous and electrified vehicles to the list of joint projects that began with January's announcement of a joint venture covering commercial vehicles, Ford Motor Company and Volkswagen AG are now expanding their global alliance to include electric vehicles – and will collaborate with Argo AI technology platform company to introduce autonomous vehicle technology in both the U.S. and Europe. Positioning both companies to better serve customers with the latest in automotive technology, two of the best automotive manufacturers are expected to dramatically reshape the global auto industry over the coming years.
Interested in the Future of Driving
While Ford has already invested billions of dollars on this growing side of automotive technology, including setting up an outpost in Silicon Valley to tap into this tech-friendly region's know-how, officials at this popular automotive company describe the latest "big deal" as a new deal that is sure to overcome the former difficulties and usher in a bright future.
This new Ford and Volkswagen partnership will also include the development of battery-operated electric vehicles, an area in which global automakers are expected to invest $225 billion from 2019 to 2023. Ford will use also Volkswagen's electric vehicle architecture and Modular Electric Toolkit (MEB) to design and build at least one high-volume fully electric vehicle in Europe for European customers starting in 2023, more efficiently advancing its promise to deliver expressive passenger cars while taking advantage of Volkswagen's scale.
Along with a partnership to expand the electric vehicle market, both Ford and Volkswagen are investing billions of dollars in the latest Intelligent Driving (AID) company, Argo AI to provide the autonomous vehicle technology the automakers need to deliver fully integrated self-driving vehicles that can be manufactured at scale for safe, reliable and durable deployment in ride sharing and goods delivery services.
"While Ford and Volkswagen remain independent and fiercely competitive in the marketplace, teaming up and working with Argo AI on this important technology allows us to deliver unmatched capability, scale and geographic reach far into the automotive future," said Ford President and CEO Jim Hackett. "Unlocking the synergies across a range of areas allows us to showcase the power of our global alliance in this era of smart vehicles for a smart world."
Driving into a Smarter Future
Stay tuned to find out how you and your loved ones can dive into the smartest of automotive futures in the near future. If you are tired of waiting for the vehicle of your future, your Southern California Ford Dealers has the perfect Ford vehicle waiting for you at your local dealership showroom. So, stop the waiting and get behind the wheel of your already very bright future.
Resources:
https://media.ford.com/content/fordmedia/fna/us/en/news/2019/07/12/ford-vw.html