Ford Performance Parts Elevates Ranger and F-150 for Adventure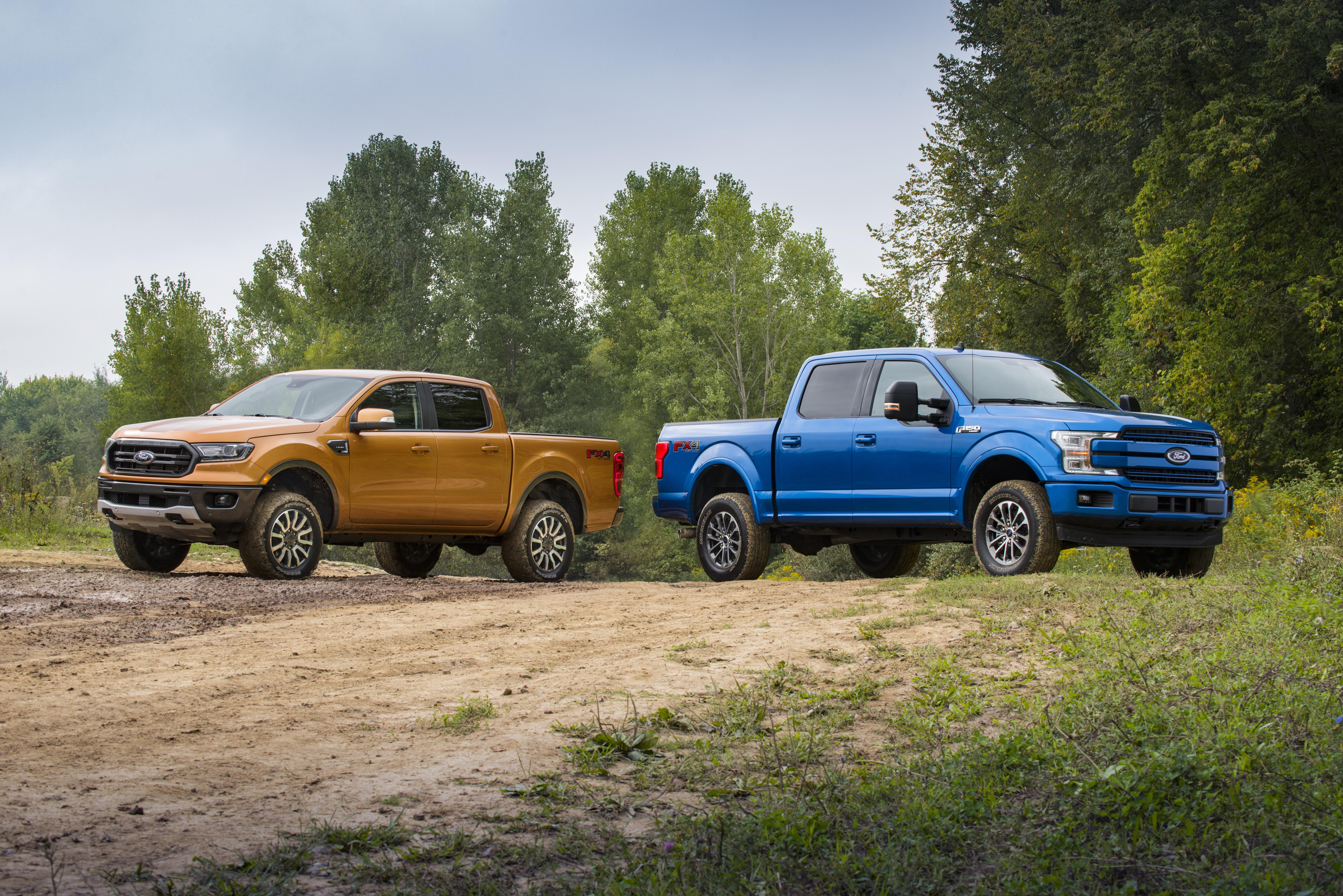 It doesn't come as a surprise that truck enthusiasts love to test their limits. The majority of Ford F-150 and Ford Ranger purchasers buy a 4WD model, whether it's for on-road hauling or off-road enjoyment. And now, Ford Performance Parts has made it even easier for owners of Ford trucks to experience off-road adventure and customize their vehicles.
For the first time, Ford Performance Parts is offering off-road leveling suspension kits for both the F-150 and the Ranger pickups.
Global Director for Ford Vehicle Personalization and Accessories, Eric Cin, says, "Ford Performance Parts developed these kits to make the off-road experience even better for our Ranger and F-150 customers. Truck customers are asking for options for increased capability and customization, and the new leveling suspension kits for Ranger and F-150 deliver on that need."
Whether you're hauling your dirt bikes on a trailer to Joshua Tree National Forest or climbing the dunes at Sand Dune Park at Manhattan Beach, CA, the new suspension leveling kits from Ford Performance Parts are exactly the right thing to help.
What Off-Road Leveling Suspension Kits Can Do
With a leveling kit installed, you can go further to explore trails and terrain far off the beaten path. On F-150 models, the kit will:
•
Increase front ground clearance by 2 inches to match the height in the rear
•
Improve approach angle by 22 percent
•
Add 7 percent in breakover angle
Same goes for the Ranger's ground clearance enhancement – a 2-inch increase up front. Its approach angle increases by approximately 21 percent while the breakover angle adds a 10 percent increase too.
What that means for the average truck owner is this: you'll be able to get over higher obstacles and traverse steeper angles.
What's Included in the Kits
The added clearance comes from upgraded suspension components designed for enhanced capability. Kits include:
•
Aluminum FOX shock bodies to provide sufficient cooling capacity on rough terrain
•
Front coilover springs with tune spring rates
•
Upper front mounts with polyurethane bushings to isolate noise and vibration
•
2-inch front suspension lift for leveling the truck front to rear
•
Vehicle-specific components for an exact fit and trusted performance
The FOX shocks are a unique to these Ford models. Engineers at Ford Performance Parts collaborated with FOX to work on the internal shock valving. This isn't your off-the-shelf generic kit, folks.
Choose to equip your truck with one of the Ford Performance Parts off-road leveling suspension kits, then have one of the local Ford dealers in Southern California install it. They're designed for 4WD-equipped 2019 Ford Ranger models as well as 2015 to 2019 Ford F-150 models with four-wheel drive.
Even better, have the dealership install your leveling kit on your new 2019 Ford F-150 or Ranger when you purchase it. View the available inventory online or stop in at one of the Southern California Ford dealers to schedule a test drive and choose the trim level that suits you best.
Resources:
https://media.ford.com/content/fordmedia/fna/us/en/news/2019/09/18/ford-ranger-f150-off-road-leveling-kits.html
https://www.ford.com/trucks/f150/2019/