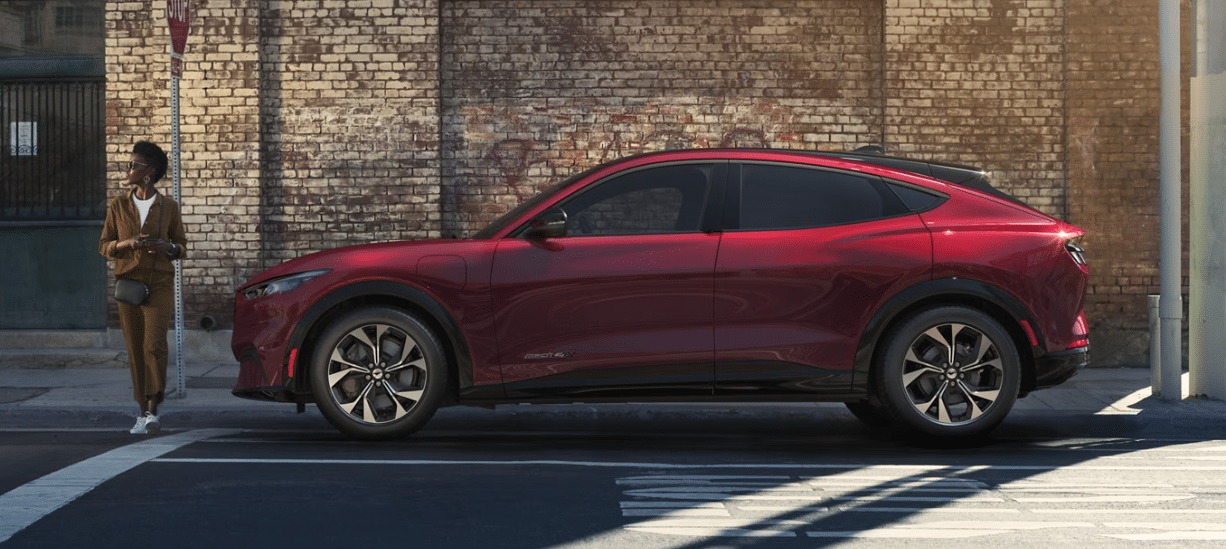 Think fast cars can't be eco-friendly? Think again. The
Ford Mustang Mach-E
defies all stereotypes, offering an exhilarating ride that's also kind to the planet. At
Southern California Ford Dealers
, we're pleased to introduce this vehicle that harmoniously blends sustainability with the raw power Mustang is celebrated for. Driving the Mustang Mach-E is akin to holding the future in your hands—a future where high-speed thrills coexist with responsible choices. No compromises, only trailblazing innovation. If this sounds like the future you want to be a part of,
schedule your test drive
at Southern California Ford Dealers.
Eco-Thrills: The Mustang Mach-E's Perfect Balance of Power and Sustainability
The Mustang Mach-E comes equipped with an impressive electric powertrain, offering a choice between a standard range 68 kWh battery and an extended range 88 kWh battery. With up to 480 horsepower and 634 lb-ft of torque in the GT Performance Edition, the Mach-E ensures that environmental consciousness doesn't mean sacrificing performance. Not to be overlooked is the Mach-E's range—an EPA-estimated 300 miles with the extended range battery and rear-wheel drive. Long road trips are no longer a concern for electric vehicle fans. The Mach-E offers the freedom to explore without worrying about the next charging station, proving that an electric vehicle can suit all lifestyles. The Mach-E's MagneRide damping system adjusts 1,000 times per second per wheel, offering a driving experience that's both smooth and agile. It's not just about going fast but also about mastering the road with pinpoint precision. All these features demonstrate that the Mach-E is not a compromise but an upgrade, setting a new standard for what an eco-friendly sports car should be.
The Mustang Mach-E: Where Eco-Friendly Meets Eye-Catching
When you see the Ford Mustang Mach-E, you'll notice it's a visual triumph, melding modern aesthetics with eco-conscious design. The exterior features a sleek, aerodynamic silhouette that not only adds to its striking appearance but also contributes to increased fuel efficiency. Sculpted lines glide across the body, culminating in an aggressive front grille that holds a commanding presence—proving that sustainability doesn't sacrifice style. LED signature lighting illuminates the way forward, while the bold 19-inch wheels complete the Mach-E's dynamic look. The Mach-E isn't shy about showcasing its Mustang heritage, either. From the triple-bar taillights to the muscular fenders, each design element pays homage to the iconic Mustang lineage while adding a futuristic twist.
Inside the Eco-Conscious Marvel: Mustang Mach-E's Plush Interiors
The interior of the Ford Mustang Mach-E seamlessly combines luxury with sustainability. The seats are adorned with perforated ActiveXTM material, an eco-friendly synthetic leather that doesn't skimp on comfort or aesthetics. The expansive moonroof not only brightens the interior but also contributes to an airy, spacious feel. It creates an ambiance where the luxury of high-end vehicles meets a commitment to ethical, sustainable design. The Mustang Mach-E is loaded with state-of-the-art technology that makes every ride an extraordinary experience. The centerpiece is the 15.5-inch touchscreen integrated into the dashboard, offering an intuitive interface to control the vehicle's various features. From climate control to entertainment options, all the car's functions are just a touch away. To enhance the in-cabin experience, a premium B&O Sound System by Bang & Olufsen ensures your soundtrack is as thrilling as your drive. Every aspect of the Mach-E's interior is engineered to provide maximum comfort. The front seats come with heating options, and the rear seats offer ample legroom so every passenger enjoys the journey. Ample storage solutions, including the front trunk—a water-resistant space with a convenient drain—provide easy, organized stowing of gear.

Drive with Confidence: The Safety Tech that Sets the Mustang Mach-E Apart
The Ford Mustang Mach-E is engineered to keep you, your passengers, and other drivers safe. One of its standout features is the Ford Co-Pilot360 2.0 suite, an advanced arsenal of safety technologies. This suite includes Auto High-Beam Headlamps, Blind Spot Information System (BLIS) with Cross-Traffic Alert, Pre-Collision Assist with Automatic Emergency Braking, and more. In addition to the Co-Pilot360 suite, the Mustang Mach-E offers an Active Park Assist 2.0 feature. This intelligent system measures open parking spots and can automatically park the vehicle either in parallel or perpendicular spaces. In crowded urban areas, this feature is a true game-changer, providing convenience without compromising safety. From its energy-absorbing crumple zones to its dual-stage front airbags, the Mustang Mach-E is designed with safety in mind from bumper to bumper. The car has been built on a platform that maximizes electric vehicle efficiency and protective safety features, confirming that going green doesn't mean cutting corners on keeping passengers secure.
Discover Eco-Friendly Thrills with a Mustang Mach-E at Southern California Ford Dealers
Choosing
Southern California Ford Dealers
is about more than just getting a new car. It's about joining a community that cares about exceptional service. Our staff is trained to provide insights and details to ensure you're well-informed about your eco-friendly lifestyle.
Our Finance Center
is also at your service, crafting payment plans that fit your budget and make it easy to drive green. Our
Service Department
is equipped with advanced tools and staffed by technicians trained on the Mustang Mach-E. They'll ensure your car stays in top shape, living up to its promise of performance and sustainability.
Visit your local Southern California Ford Dealers
today for a test drive and make a move toward a greener, more exciting future.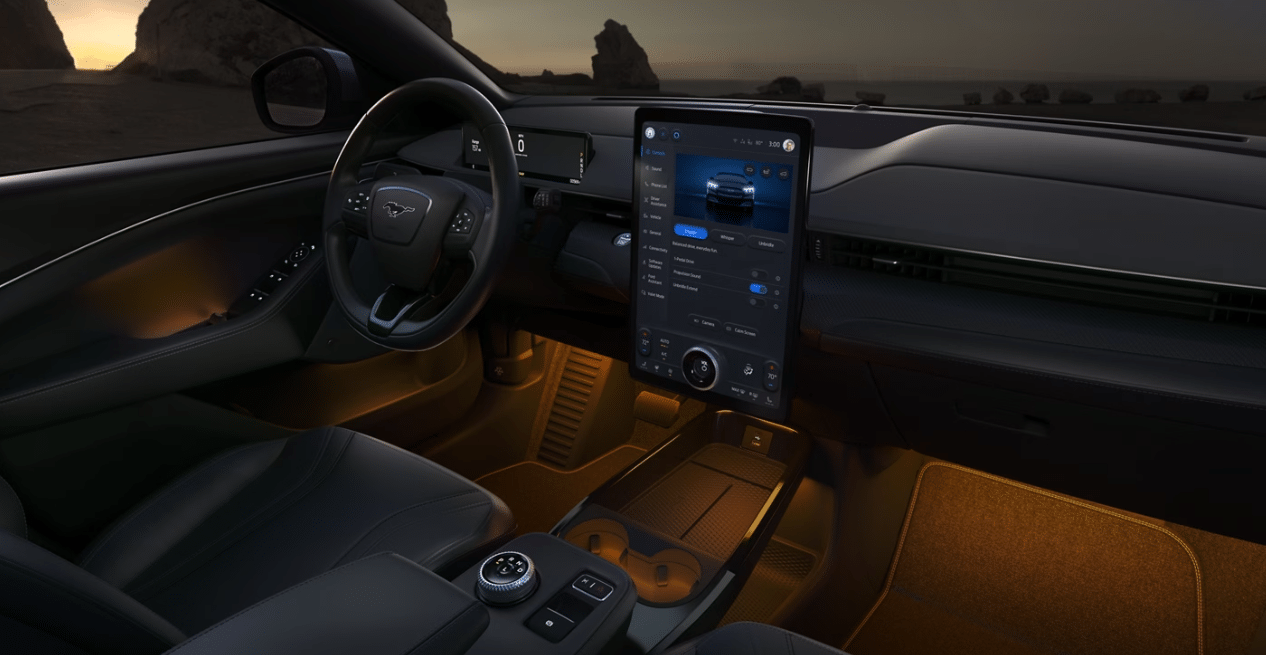 Back to all blogs