Ford Expands Self-Driving Vehicle Operations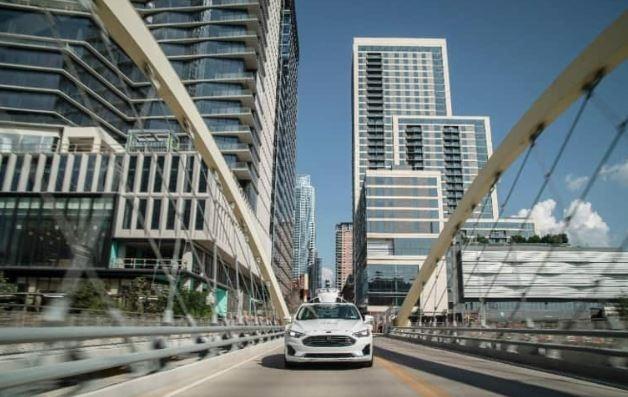 Ford plans to have an autonomous car in commercial operation by 2021. To get there, the automaker – in collaboration with Argo, AI – is testing self-driving vehicles in Austin, Washington D.C. and Miami.
High-level autonomy by 2021
By 2021, Ford intends to have an SAE Level 4 self-driving vehicle ready for commercial use. There are six levels of autonomy, as defined by the Society of Automotive Engineers (SAE). The system starts at level zero: no automation. A Level 5 vehicle, on the other hand, is considered fully autonomous.
Ford's self-driving car is expected to have Level 4 High Automation capability. That means it will be able to operate without a steering wheel, gas pedal or brake pedal. The car is intended to operate in a geo-fenced area as part of a ride-sharing experience.
If the Detroit automaker meets its 2021 deadline, it will be the first brand to mass-produce a Level 4 autonomous vehicle.
How to make it happen
Creating a commercial-friendly Ford self-driving car requires extensive resources. To make it happen, Ford is ramping up research and development in the areas of advanced algorithms, 3D mapping, radar technology and camera sensors – all of which are crucial for autonomous driving.
The automaker has also partnered with tech companies, such as Velodyne, SAIPS, Nirenberg Neuroscience LLC and Civil Maps. Plus, there's a new research lab, called Ford Greenfields Labs in California's Silicon Valley.
In 2017, Ford had an autonomous test fleet of 30 Fusion Hybrids. That number grew to around 90 in 2018. The cars have been tested in all types of conditions, including harsh winter weather.
Autonomous vehicles head to Austin, TX
Ford has selected Austin, TX, as its third and most recent location for autonomous vehicle testing and deployment. Although the automaker also has self-driving test vehicles in other places, such as Detroit, Pittsburg and Silicon Valley, those areas are not scheduled to host commercial operations at this time.
Austin, on the other hand, is on the map to host self-driving commercial vehicles by 2021. According to CNBC, Sherif Marakby, CEO of Ford's autonomous vehicle unit, said Austin "was selected because of the city's willingness to work with the company as well as its growing downtown population with increased congestion."
"With increased traffic, we think we can solve some issues and work with the city on understanding what the challenges are in the city," Marakby told reporters during a conference call.
"The integration, safely, of the technology is going to take a few more years and we're all-in to drive the integration and the technology, and, in parallel, work on the business," Marakby said. "We're sticking with our plan."
Learn more at your Southern California Ford Dealers
Self-driving cars aren't just the stuff of science fiction movies anymore – they're a reality. Stop by your local Southern California Ford Dealers to learn more about Ford autonomous vehicles. And to understand the brand's Mobility plan to become a leader in autonomy, connectivity, mobility, customer experience and analytics.
Sources:
https://media.ford.com/content/fordmedia/fna/us/en/news/2019/09/25/ford-expands-self-driving-vehicle-operations-austin-texas.html
https://corporate.ford.com/articles/products/autonomous-2021.html
https://corporate.ford.com/company/autonomous-vehicles.html
https://www.cnbc.com/2019/09/25/ford-selects-austin-to-test-deploy-autonomous-vehicles.html