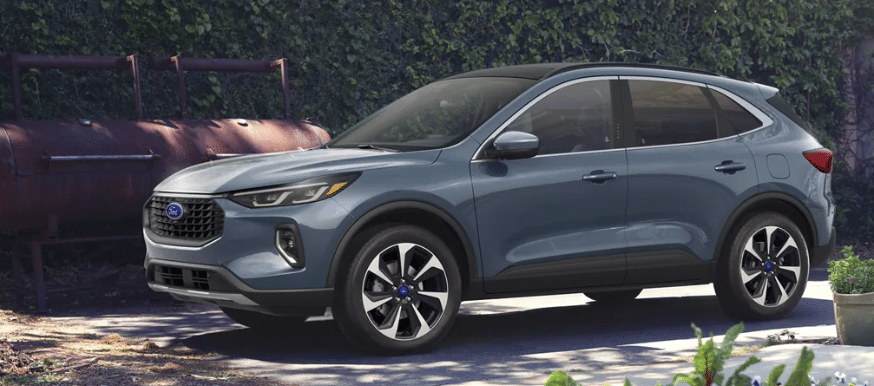 Are you contemplating between the
Ford Escape
and Nissan Rogue? They both have great features, but one vehicle may rank higher, depending on what you're looking for. Below, we offer a thorough comparison of the Ford Escape and Nissan Rogue so you can find the perfect vehicle for you:
Which Vehicle Performs Better?
First, both vehicles are excellent when it comes to fuel economy. The Escape has a 2.0L EcoBoost engine that has direct injection and turbocharger. This engine provides you with plenty of fuel efficiency without sacrificing performance. The Rogue features a 1.5L VC-Turbo engine, which is not only fast but boasts a whopping 37 MPG on the highway, meaning you can drive for a while without having to worry about refueling. It also has a lot to offer in terms of performance. One thing that both vehicles have in common is selectable drive modes. This means that both vehicles can adapt to different terrains like snow and rain at the touch of your finger. Both vehicles also sport all-wheel drive, which means that, when paired with the selectable drive modes, they can both adapt to anything the road may throw at them.
Which Has the Better Tech for Long Road Trips and Convenience?
Both of these vehicles have a lot of impressive tech inside. Both vehicles have plenty to keep you connected to all of your favorite devices, as well as the world around you. Both vehicles have incredibly large touch screens with easy access to all of your favorite apps. Both vehicles also offer compatibility with both Apple CarPlay and Android Auto, making it easy to stay connected to your favorite devices. Forgot your phone charger? No problem! Both vehicles come equipped with wireless chargers so you can charge your devices anytime, anywhere. Both vehicles sport their own navigation systems to help you get where you need to go. So do either of these vehicles have an advantage in this category? One thing that the Escape has that the Rogue doesn't is a built-in 4G LTE wi-fi hotspot. With this, you can stay connected to the world around you while driving your Escape down the road. No need to try and find a spot with a good wi-fi signal. You have one right there in your Escape. Another advantage that the Escape has is a jaw-dropping 13.2" center stack touch screen. That's over 4 inches bigger than the touch screen in the Rogue. While both are easy to read and navigate, we have to give the advantage to the Escape just for the sheer size and what you can fit on a screen of that size.
Let's Talk About Safety: What Does Each Vehicle Offer?
The Escape comes with Ford Co-Pilot 360 technology. This system has a number of impressive safety features, including Pre-Collision Assist with Automatic Emergency Braking, Cruise Control, a Lane Keeping System, Rear View Camera, and Blind Spot Monitoring (to name a few). The Rogue, on the other hand, offers great technological features as well, including Rear Automatic Braking, Automatic Emergency Braking with Pedestrian Detection, High Beam Assist, Rear Cross Traffic Alert, and a Lane Departure Warning. Both vehicles offer innovative technology, so it comes down to which features you like best and which ones you think will add the most to your driving experience.
How Many Passengers Can Each Vehicle Hold?
Both the Rogue and Escape can comfortably seat up to five passengers. Both have third-row seats that fold down to provide more room for cargo. The Nissan Rogue has the advantage here, with up to 74.1 cubic inches of space compared to the Escape's 65.4 cubic inches. While both of these offer plenty of space, those 9 extra cubic inches can come in handy for a variety of situations.
If You're Looking for a New Ford Escape and Need Help Finding a Dealership, Let the Team at Southern California Ford Dealers Help!
Are you ready to buy a new car or at least begin the process? At
Southern California Ford Dealers
, we make it easy for you to find the Ford of your dreams. Whether it's a Ford Escape or another model, we're here to help you find it. Before you locate your local Ford dealer, we welcome you to check out our 2023 new vehicle lineup to find out what is available. We look forward to working with you soon.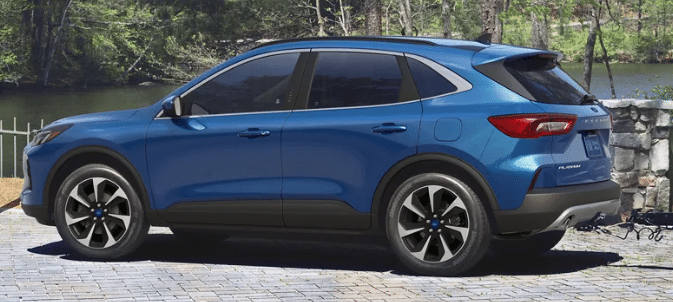 Back to all blogs