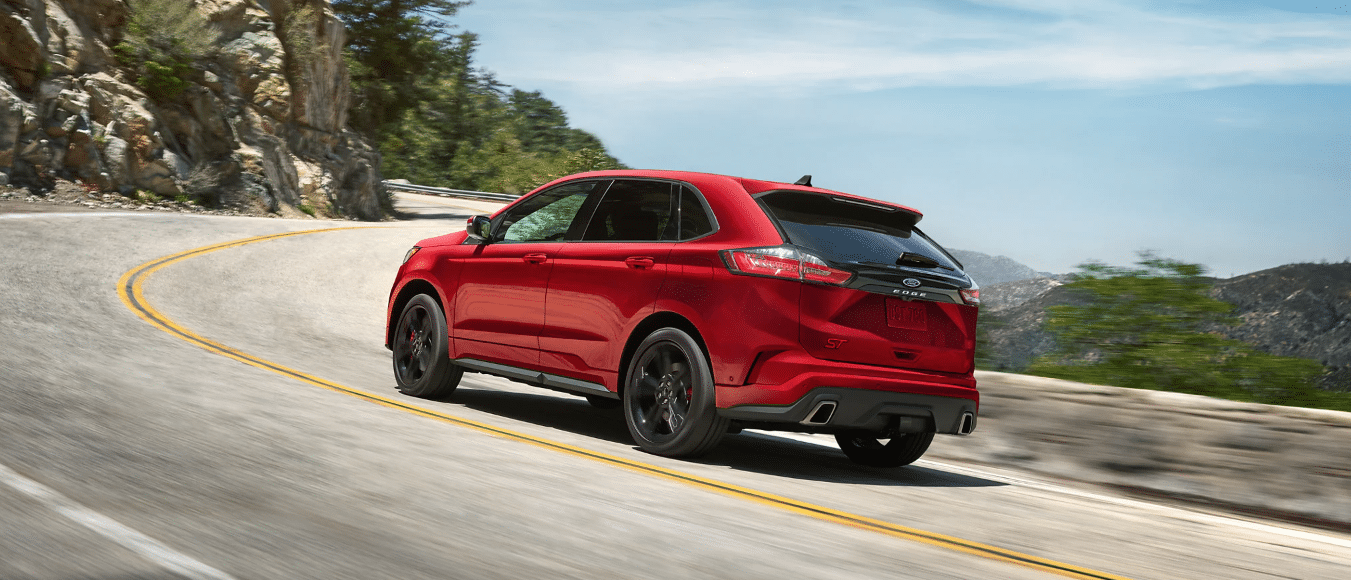 When you step behind the wheel of a new
Ford Edge
, you'll enjoy a supportive, sporty driving feel thanks to an athletic stance and direct steering. With its smooth acceleration, this Edge is as comfortable on the track as on the road. SUVs have come a long way in the past few years, and the Ford Edge is proof. It features an elegant, modern design with a ton of features. If you're looking for a
new SUV
, keep reading to discover what the Ford Edge delivers.
Performance Made to Impress
The
2022 Ford Edge
features an all-new 3.3L V6 engine that delivers 335 horsepower and 380 lb.-ft. of torque—the most power in its class. The new 6-speed automatic transmission helps make the most of this power with smooth shifts and a Sport Mode for more aggressive shifting. The 2022 Ford Edge offers AWD standard on every trim level, with Intelligent AWD available on SE and SEL trims, which gives you maximum all-weather traction in icy conditions or when driving through deep snow. An available Sport Mode feature enables you to select one of three settings - Normal, Sport, or Sport+ - to enhance the car's performance characteristics further. For example: in Normal mode, you'll enjoy a smoother ride while driving around town or on the highway. Sport mode will enhance vehicle performance by increasing throttle response time while activating suspension dampers, and Sport+ mode does the same and adjusts traction control effectiveness.
Intelligent Safety Features
When it comes to the Ford Edge, style and performance have never been more closely intertwined. This vehicle can do it all — from driving you around town in comfort to taking you on your next big adventure. The Edge offers a host of intelligent
safety features
to help you safely arrive at your destination. These include: Adaptive Cruise Control: Automatically maintains a safe distance from the vehicle ahead, even when weather or traffic conditions may change unexpectedly. Lane Departure Warning: Alerts you if you're leaving your lane unintentionally so you can correct the situation before it becomes dangerous. Blind Spot Warning System: Detects vehicles or large objects in your blind spot and alerts you when you try to change lanes or merge into traffic. Forward Collision Warning System: Alerts you when there's potential for a collision with another vehicle ahead so that you can react quickly. Cross-Traffic Alert: When backing up, this feature helps you avoid hitting a cyclist or pedestrian who may be in your blind spot. If an obstacle is detected on your vehicle's side, the system will provide an audible warning and flash a graphic on the available display screen. Keep Lane Assist: This feature allows you to keep your vehicle centered in its lane while driving on winding roads. It will alert you if you're drifting out of your lane by vibrating the steering wheel and displaying a graphic on the available display screen.
A Sporty and Modern Design
The Edge comes standard with heated front seats and a power-adjustable driver's seat. A leather-wrapped steering wheel feels good in your hands, and the controls are easy to use. There are plenty of storage spots throughout the cabin, including two cup holders in each door panel, two cup holders in the center console, and two 12-volt charging stations (one in the front and one under the rear seat). It has an optional panoramic glass roof with LED lights that light up for extra safety when driving at night or in bad weather conditions. The larger Explorer SUV inspires the Edge's design, but it has been reshaped to give it a sportier appearance than its predecessor. The front fascia features twin trapezoidal grilles accented by chrome trim and LED headlights, while a sculpted hood provides more visual interest from certain angles. The rear end features wraparound tail lights and chrome trim along both sides of the bumper cover. The hood is slightly concave and tapers toward the rear to almost entirely cover the front wheels. There are small air intakes at the front to cool down the brakes. The roofline is steeply raked and features a slightly angled rear window. The A-pillar is also angled and has a chrome trim strip on top of it. The B-pillars have been moved back to make room for more legroom in the rear seats, which also feature power controls for both occupants. The body-side lines are accented by a chrome trim on the doors and side mirrors, while the rear bumper features wraparound tail lights and a dual exhaust system. Inside, you'll find a cabin that's as sophisticated as it is comfortable. The instrument panel has been designed with attention to safety and convenience, with controls positioned within easy reach of both driver and passenger. This allows better visibility when traveling on twisting roads or in heavy traffic conditions.
Experience the Style and Performance of a Ford Edge
The Ford Edge will be a top choice for a lot of people. It's got the power and performance to satisfy people who are interested in speed, along with the technology and convenience to pique the interest of tech-savvy drivers. But even if you're not looking for something that does it all—and maybe you only need a vehicle that can get you from point A to point B—the Ford Edge still has plenty to offer. The bottom line is that this is an appealing vehicle from many angles, which makes it an excellent choice for anyone shopping for an SUV. It's easy to see how great the new Ford Edge is, so we'd like to tell you: if you're looking for a stylish, capable, and high-tech mid-size crossover SUV, this is it. Why not schedule a test drive at one of
our dealers
in Southern California right away? Let us show you firsthand how great the all-new Ford Edge is!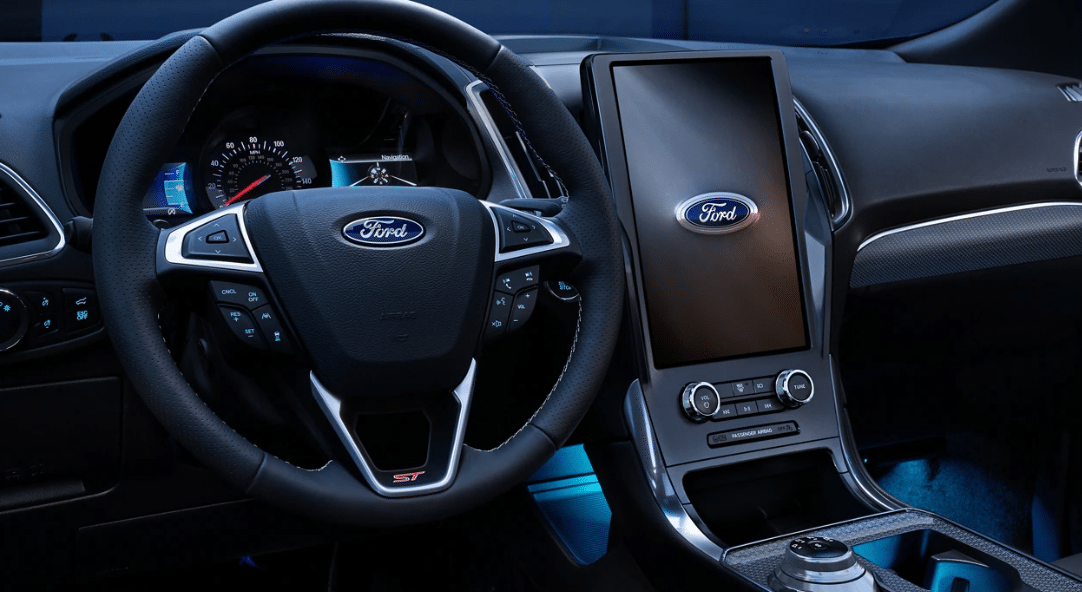 Back to all blogs