Ford Driving Skills Offers Free Training for Newly Licensed Drivers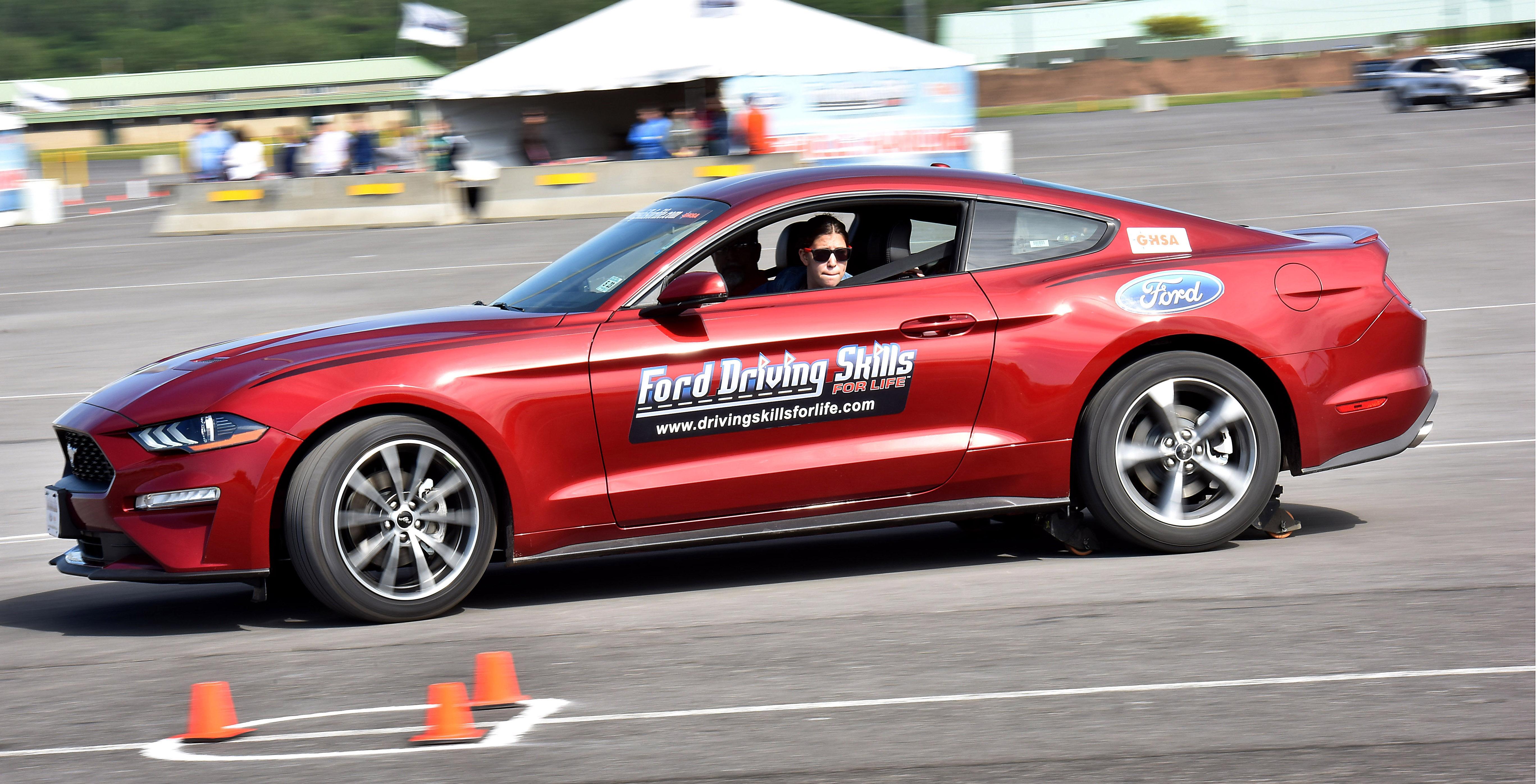 New Ford vehicles have dozens of passive and active safety features to help keep you safe on the road. However, even with systems like Adaptive Cruise Control, Forward Collision Warning, Lane Keep Assist, and Blind Spot Monitoring in new Ford cars from your Southern California Ford Dealers, newly licensed teens make up a disproportionately large segment of those involved in crashes.
That's where Ford Driving Skills comes into play. For the 17th year, Ford Driving Skills for Life is touring the United States to offer more than 80 sessions aimed at safe-driving training. This year, 18 cities are included in the national tour.
What Ford Driving Skills for Life is About
The Ford Driving Skills for Life tour offers free instruction for newly licensed drivers by pairing them with professional driving instructors. During these clinics, driving instructors are to work through key areas with program participants in areas like vehicle handling, space management, distraction, speed, and impairment. These areas are common factors for collisions involving teens and are skills and details that aren't part of typical driver education courses.
Not only is it real-world safe-driving training with a professional instructor, but it looks at other mobility issues that can affect safety like sharing the road with cyclists, safely operating electric scooters, and knowing proper safety for ride-sharing.
Tackling Distracted Driving
An increasingly common concern is distracted driving – namely, using a mobile device while behind the wheel. Generation Z drivers recognize that it's a serious offense and should be penalized heavily, but 62 percent of Generation Z drivers in the US still do it.
Ford Driving Skills takes aim at the issue, working to raise awareness of this risky behavior to help prevent accidents by newly licensed drivers.
Ford Driving Skills Academy
Vehicle safety doesn't start in the driver's seat. Ford Driving Skills also offers an online Ford Driving Skills Academy in partnership with the Governors Highway Safety Association. Providing resources and training for both teens and parents.
Informative videos aim to guide newly licensed drivers through typical scenarios to encourage advanced vehicle safety. They're tested on their knowledge and receive certificates for completing modules.
Jonathan Adkins, executive director for Governors Highway Safety Association, said, "Teen and new driver inexperience often result in dangerous behaviors such as speeding, alcohol use and not wearing a seat belt – all of which contribute to increased risk for new drivers. For this reason, the association and State Highway Safety Offices are looking forward to bringing this powerful program to even more teens and their parents – coast to coast and around the globe."
Where Does Ford Driving Skills for Life Stop in California?
For 2020, the Ford Driving Skills for Life tour stopped in Anaheim, California for half-day sessions on February 15th and 16th. Morning and afternoon sessions for both days were completely packed, each holding 115 registrants.
Ford Driving Skills for Life is expanding in 2020 with training sessions planned in more than 30 countries worldwide.