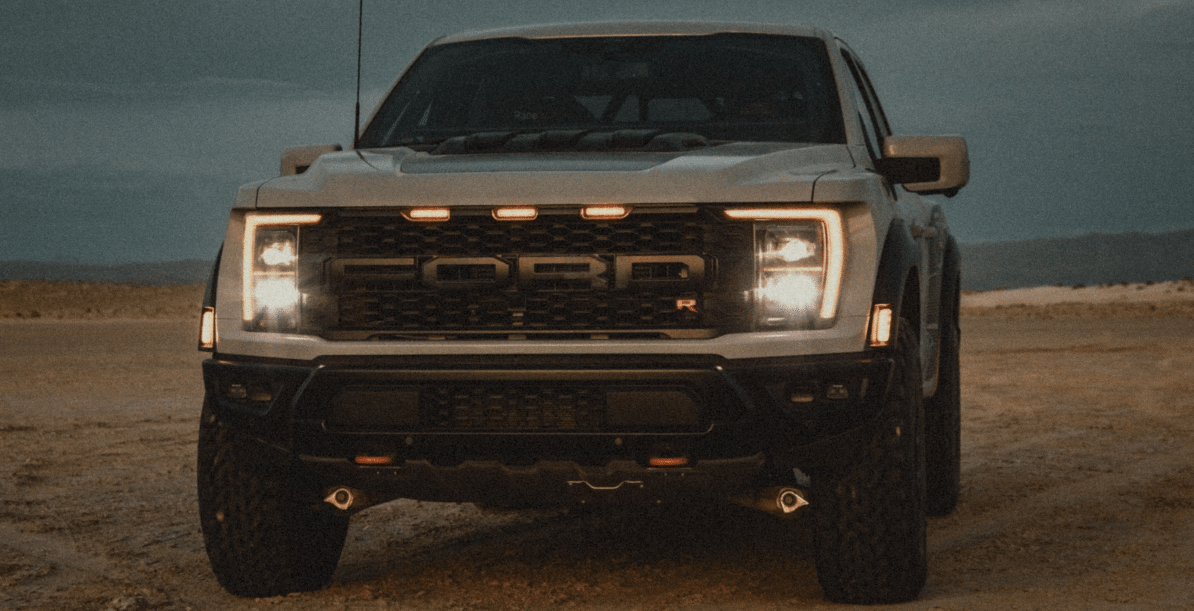 Ford has always been a trusted name in the automobile industry, especially when it comes to its renowned truck series. Among these, the
Ford F-150 Raptor
has emerged as an undisputed leader, beloved by those seeking a vehicle that delivers unrivaled power, speed, and performance. If you're eager to experience the roar of this mighty beast firsthand,
Southern California Ford Dealers
invite you to step into one of our
showrooms
to test drive the newest evolution of this icon – the 2023 Ford F-150 Raptor R.
Feel the Roar: The Unmatched Power of the F-150 Raptor R
The Ford F-150 Raptor R transcends the status of a mere pickup truck, establishing itself as a symbol of raw power and exhilaration. This formidable vehicle is a powerhouse on wheels, fueling heart-pounding adventures with its beastly 5.2-liter supercharged V8 engine. With this potent heart, the Raptor R commands an astounding 700 horsepower and 640 lb.-ft. of torque, shattering expectations and earning its title as the most powerful high-performance F-150 Raptor. Your driving experience is forever transformed as you grip the wheel of this adrenaline-infused machine. Its compelling performance conquers not only every terrain but also your senses. Every drive is an electrifying journey, with the monstrous roar of the engine serving as a thrilling soundtrack. Whether cruising city streets or venturing on off-road escapades, the F-150 Raptor R promises a thrilling ride, leaving an unforgettable imprint with every mile.
Turning Heads: The Stylish and Rugged Exterior of the F-150 Raptor R
Embodying the epitome of the "Built Ford Tough" ethos, the Ford F-150 Raptor R's exterior design is rugged, relentless, and ready for anything. It's forged to master any landscape, from smooth tarmac to gravel-strewn back roads and even the untamed expanses of desert trails. The Raptor R doesn't just negotiate challenging terrains; it commands them, standing tall on its imposing 37" all-terrain tires. Every inch of the Raptor R's exterior radiates dominance. Its tire tread features an aggressive design that bites deep into the ground, ensuring unrivaled grip and handling. This pickup's muscular lines and aggressive stance are enhanced by its daring contours, projecting a brave spirit that is instantly captivating. Whether stationed in a parking lot or maneuvering an off-road escapade, the Raptor R commands attention. It's a magnificent fusion of power, design, and audacity, a testament to the thrill of unbridled automotive prowess.
Refinement Meets Ruggedness: The Comfortable and Stylish F-150 Raptor R Interior
When you step into the Ford F-150 Raptor R, you are welcomed by a blend of style, comfort, and functional design that redefines the truck interior. The Raptor R's meticulous attention to detail is evident from the uniquely branded all-weather rubber floor mats to the flow-through center console with a stowable floor shifter. These features create an inviting ambiance that is both rugged and refined. The leather-wrapped steering wheel, fitted with thumb pads, exudes an aura of control and class, setting the tone for this supercharged beast's impressive suite of features. In terms of comfort and convenience, the Raptor R ensures a seamless driving experience. Features such as dual-zone electronic automatic temperature control and a state-of-the-art 12-inch digital productivity screen offer an optimal blend of comfort and control. With additional features like adaptive cruise control, automatic emergency braking, and post-collision braking, the Raptor R promises a ride that is not only thrilling but also incredibly safe. But it's not just about performance and practicality; the Ford F-150 Raptor R also delivers a first-rate entertainment experience. Standard features include a B&O Unleashed Sound System by Bang & Olufsen, SYNC 4 with Enhanced Voice Recognition, a 12-inch capacitive touchscreen, and FordPass Connect 4G LTE Wi-Fi Hotspot, ensuring you stay connected and entertained on every journey.
Defending Every Drive: The F-150 Raptor R's Comprehensive Safety Suite
The Ford F-150 Raptor R encapsulates a no-compromise approach, where exhilarating power and outstanding performance meet advanced safety. Despite its aggressive prowess, it embodies Ford's commitment to passenger safety and is fully equipped with state-of-the-art safety features. These include innovative technologies designed to safeguard you and your passengers, ensuring every thrilling drive remains as safe as it is unforgettable. This high-performance beast's blend of unparalleled capabilities and leading-edge safety technologies positions the F-150 Raptor R as a titan. It isn't just a powerhouse off and on the road and a stalwart protector capable of tackling challenging terrains and conditions while prioritizing safety. Its commitment to preserving the well-being of its occupants adds another layer of allure to this formidable vehicle, further asserting the F-150 Raptor R's place at the top of the automotive food chain.
Visit Your Local Southern California Ford Dealer to Test Drive the Ford F-150 Raptor Today
Experience the exhilarating roar of the 2023 Ford F-150 Raptor R at
Southern California Ford Dealers
. Our knowledgeable sales team gives you a detailed overview of the vehicle and its features. Our expert
Finance Center
is ready to guide you through seamless financing options, while our Service Department promises expert care for your Raptor R throughout your ownership journey. We welcome you to
stop by
and feel the pulse-quickening might of the Ford F-150 Raptor R with a test drive. Ignite your senses and feel the thunderous rumble that defines this powerful pickup. With Southern California Ford Dealers, your next thrilling driving adventure awaits. Visit our dealership today and roar into the future with the 2023 Ford F-150 Raptor R.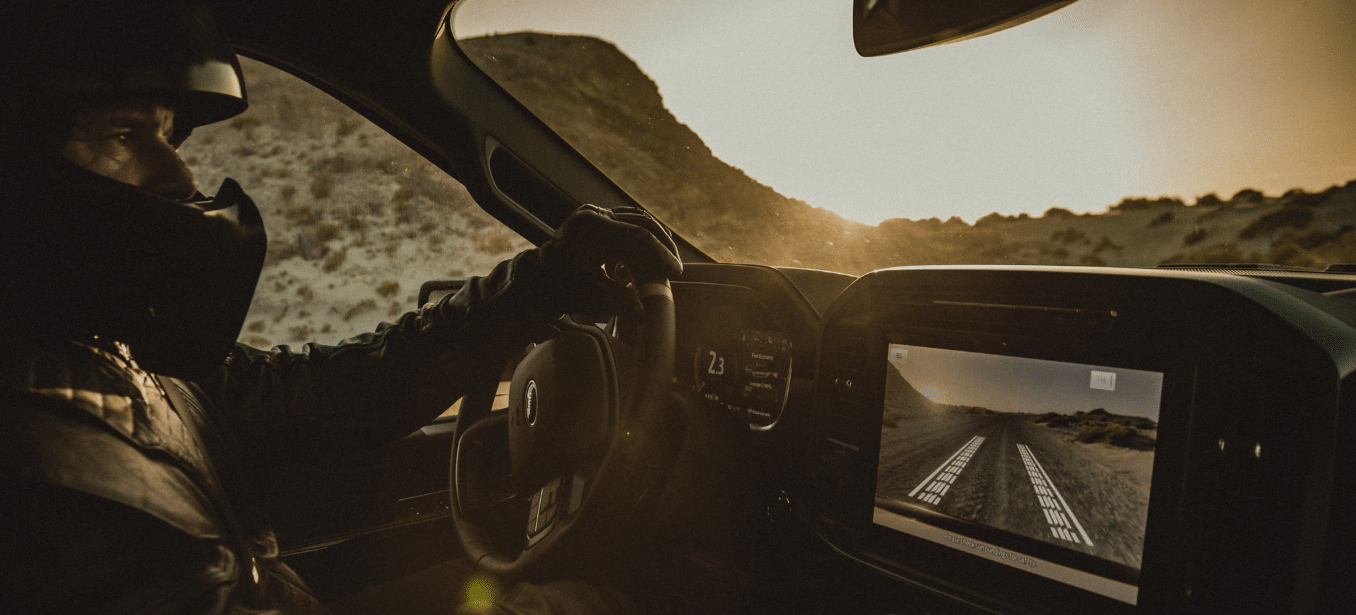 Back to all blogs