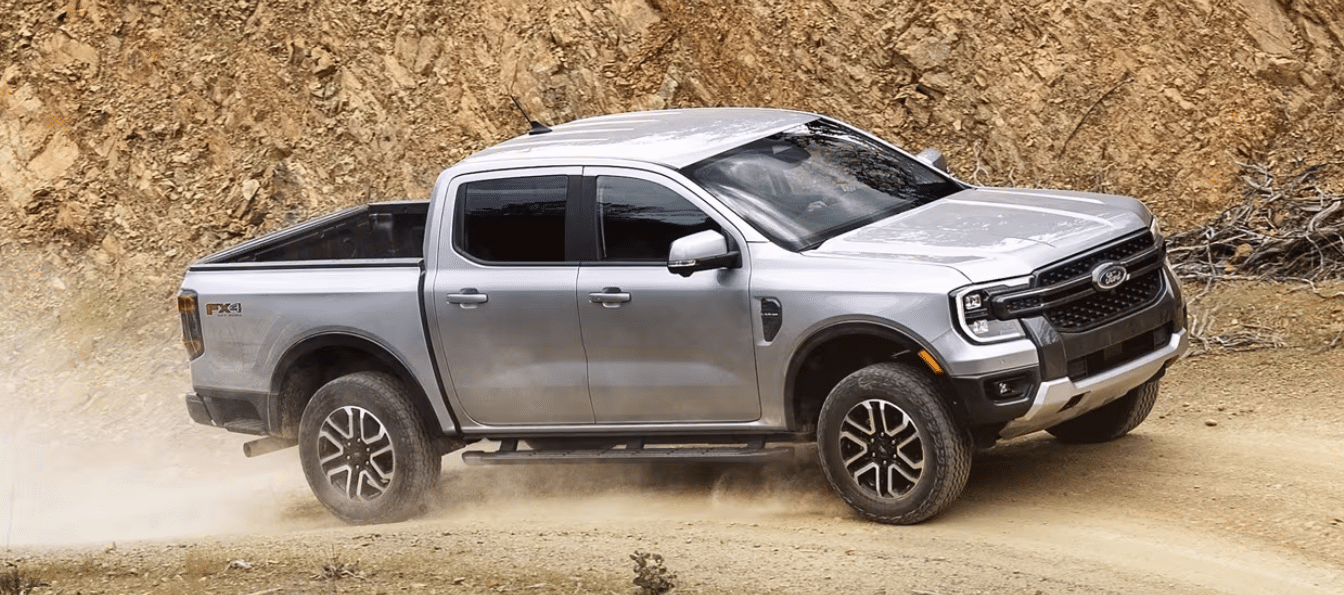 If you're looking for a truck that combines power, versatility, and style, look no further than the
Ford Ranger
. Known for its impressive performance and innovative features, the Ranger sets the bar high in the midsize pickup truck category. Southern California Ford Dealers are thrilled to offer this incredible vehicle that lives up to its reputation as a beast on both city streets and off-road trails. When it comes to experiencing the Ford Ranger, there's no better place to do so than at
Southern California Ford Dealers
. We invite you to
come down and take this remarkable truck for a test drive
. Feel the power, admire the design, and get acquainted with its cutting-edge safety features. Don't miss the chance to experience the beast that is the Ford Ranger. Visit Southern California Ford Dealers today and make the Ford Ranger the next great addition to your life.
Ford Ranger: A Benchmark in Power and Performance
The Ford Ranger stands out among midsize pickup trucks for its impressive strength and performance capabilities. With its turbocharged 2.3-liter four-cylinder engine, the Ranger boasts 270 horsepower and 310 lb-ft of torque. This level of power sets the Ranger apart in its category, making it an excellent choice for a variety of driving needs. Towing and payload capacities are important considerations when shopping for a pickup, and the Ranger also excels in these areas. The truck can tow up to 7,500 pounds and has a maximum payload capacity of 1,860 pounds. Whether you're planning a weekend getaway with a boat in tow or need to move heavy equipment for a home project, the Ranger is up to the task. The Ranger also offers a refined driving experience with features like the available Terrain Management System and Trail Control for those who enjoy off-road adventures. These options allow you to adjust the truck's performance to suit a range of terrains, from rocky landscapes to muddy trails.
Turn Heads and Tackle Trails: The Exterior Design and Features of the Ford Ranger
When you first set eyes on the Ford Ranger, it's hard not to be captivated by its rugged good looks and sleek lines. The exterior is designed for both functionality and style. The bold front grille is framed by dynamic LED headlights, which make a strong first impression and provide excellent visibility. Performance and practicality are also key elements in the exterior design. The truck bed is spacious and versatile, designed to handle all types of cargo. The Ranger's bed can handle whether you're hauling tools for a work project or gear for a weekend getaway. The bed also has a durable liner to protect against dings and scratches. Durability is another standout feature, reflected in the Ranger's high-strength steel frame and advanced materials. The Ranger is built to withstand harsh conditions, whether you're navigating through city traffic or exploring off-road trails. Protective features like skid plates shield key components, making the truck as resilient as it is attractive.
Step Inside Comfort: The Ford Ranger's Interior Oasis
When it comes to the interior of the Ford Ranger, comfort and functionality go hand in hand. The cabin features elegant materials that stand up to everyday wear and tear. With a range of seating options, including leather-trimmed seats, the Ranger provides a plush yet durable environment for the driver and passengers. Tech-savvy drivers will appreciate the Ranger's infotainment options. The vehicle has a user-friendly touchscreen interface that seamlessly integrates with smartphones through Apple CarPlay and Android Auto. Multiple USB ports and available wireless charging ensure that your devices stay powered up on the go. The strategically placed controls and easy-to-read instrument panel allow you to focus on the road while accessing essential information and entertainment. Ergonomically designed seats offer ample support for long drives, and available climate control systems ensure a comfortable atmosphere regardless of the weather outside.
A Fortress on Wheels: Safety Features and Technology in the Ford Ranger
The truck has an array of safety technologies designed to protect you and your passengers. From the AdvanceTrac with Roll Stability Control to the comprehensive airbag system, the Ranger is built to minimize risks. Further enhancing safety are features like a rear-view camera, Blind Spot Information System, and Lane-Keeping System, which offer added protective layers while navigating different driving scenarios. In addition to standard safety features, the Ford Ranger integrates advanced technology to make your driving experience as secure as possible. The Adaptive Cruise Control automatically adjusts your speed to maintain a safe distance from the vehicle ahead, providing a more relaxed and controlled driving experience. Moreover, the Ford Co-Pilot360 includes Pre-Collision Assist with Automatic Emergency Braking, helping to avoid or mitigate frontal collisions by warning you of potential impact and taking action if you do not respond in time. The Ford Ranger's commitment to safety is not just about technology; it's built into the very structure of the vehicle. With a high-strength steel frame and impact-absorbing crumple zones, the Ranger is designed to provide maximum protection during a collision.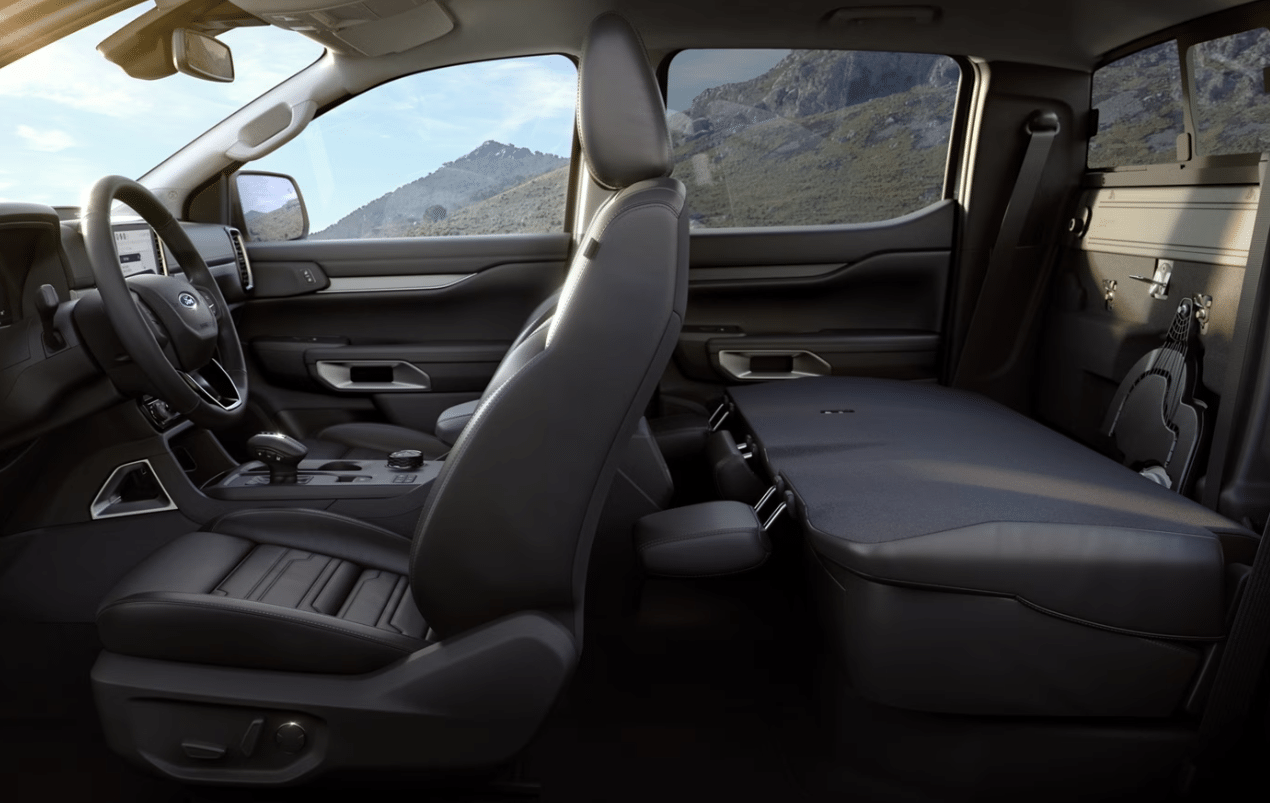 Drive Home Your Dream: Choose the Ford Ranger at Southern California Ford Dealers
At
Southern California Ford Dealers
, we strive to make your buying experience as seamless as possible. Our friendly sales staff is here to answer all your questions and guide you through our extensive inventory to find the vehicle that suits you best. Our
Finance Center
is dedicated to helping you secure an auto loan or lease that fits your budget, ensuring you drive off the lot with peace of mind. But our commitment to you doesn't end once you leave the dealership. Our
Service Department
is staffed by certified technicians specializing in Ford vehicles, so you can trust that your Ranger is in the best hands for future maintenance or repairs. We invite you to Southern California Ford Dealers for a test drive, where you can truly understand what makes the Ford Ranger a cut above the rest.
Back to all blogs