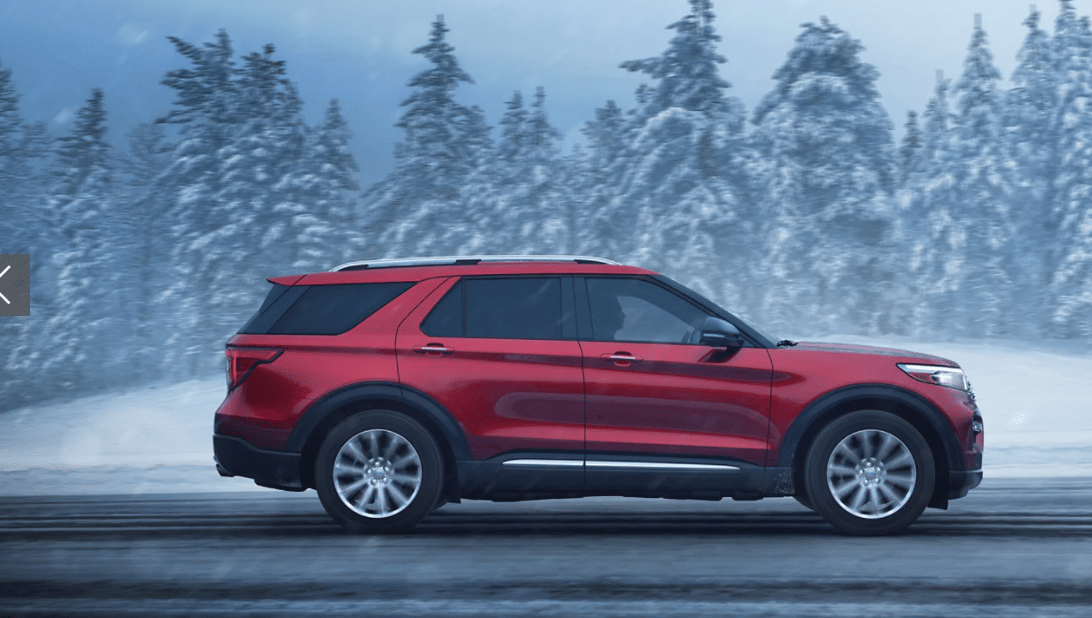 Are you looking for a vehicle that can handle both your daily commute and your wildest adventures? If so, then the Ford Explorer is the perfect choice for you. With stylish exterior and interior detailing, the latest safety features, and numerous other standard features to make your drive more enjoyable, a brand-new 2021 Ford Explorer from your local Southern California Ford dealer is a fantastic investment.
Customize and Build Your Own
Your dealer will work with you to find a suitable Explorer for your style. With a variety of colors, detailing, and feature options, there is a sleek look for everyone's preferences. The Explorer XLT, the Explorer Limited, Explorer King Ranch, the Explorer ST, and the Explorer Platinum are available today.
Customizable exterior paint choices include Bronze Fire, Oxford White, Antimatter Blue, Star White, Desert Gold, Velocity Blue, Rapid Red, and Agate Black. Options to add heated mirrors and engine block heaters are also available. Roll up in style with 18" Machined-Face Ebony Aluminum Wheels with Painted Pockets.
Interior options include unique cloth bucket seat options: Sandstone and Dark Earth Gray, among others. Visit your local Ford dealer to learn about all available options for each model. For colder travels, you can add the Cold Weather Package with unique features to make your journey more enjoyable, including:
Premium Heated Steering Wheel
Never drive with your hands cold again. Instead, invest in the heated and premium wrapped steering wheel with your local Ford dealer.
Automatic Temperature Control (EATC)
Let your car help keep you comfortable with automatic temperature control systems. These systems will adjust according to your preferred temperature and external conditions. Now you can focus on navigating your next adventure without overheating or shivering.
Ride in comfort all around with heated driver and front passenger seats in all 2021 Explorer models.
Never fumble to insert your keys into the ignition again. With the latest remote start control technology, your driving just became more efficient.
Drive with ease in the 2021 Ford Explorer with adaptive cruise control features. Cruise control allows you to set your speed, so you don't have to worry about going over the limit. Easily adjust your speed up and down with traffic flow. These settings also allow you to set your desired distance from other vehicles, so you never get too close to others.
Lane Centering/Speed Recognition Features
In tandem with cruise control features, the Explorer offers lane centering and speed recognition features. Working together to make your journey more enjoyable and less stressful, these features warn you when you stray from your lane or have cars in your blind spots.
Other Reasons to Choose a Ford Explorer
If all of those features aren't enough to convince you that a new 2021 Ford Explorer is the right vehicle for you, then maybe these reasons will solidify your choice. First, the Explorer is a wonderful family or personal vehicle. It's great for road trips, with lots of interior cargo space and functionality. It also makes it easy to add additional cargo holders on top of or behind the vehicle.
Additionally, multiple drive modes make it easy for you to travel anywhere. Designed for various road surfaces and off-roading experiences, these drive modes ensure you can go wherever your heart desires. Modes include Eco, Sport, Normal, Slippery, Deep Snow, and Deep Sand. Visit the beach! Go on a mountainside hike! Travel to work in style!
All-weather floor liners also make it easy for you to complete your daily routine or create a new one without worrying about spills, stains, and unwanted odors. Our floor liners are easily removable and washable.
Our panoramic vista roof allows you to enjoy the skyline wherever you are at any time of day. Power comfort seats enable you to adjust to your height and lumbar needs, so you never get uncomfortable cramps or back pains. Voice-activated connectivity allows you to connect your electronic devices, make phone calls hands-free, and listen to your favorite entertainment with ease.
Rear view and side cameras alert you to other drivers and make it easier to parallel and rear park.
Finally, a wireless charging compartment means you never have to fumble for cords or worry about your phone losing battery. Set your device down and watch it charge efficiently.
Find Your Local Southern California Dealer Today
If these features sound like what you need in a vehicle, then don't hesitate. Find your local Southern California Ford Dealer today to learn more about additional features and customizations available in the latest Ford Explorer.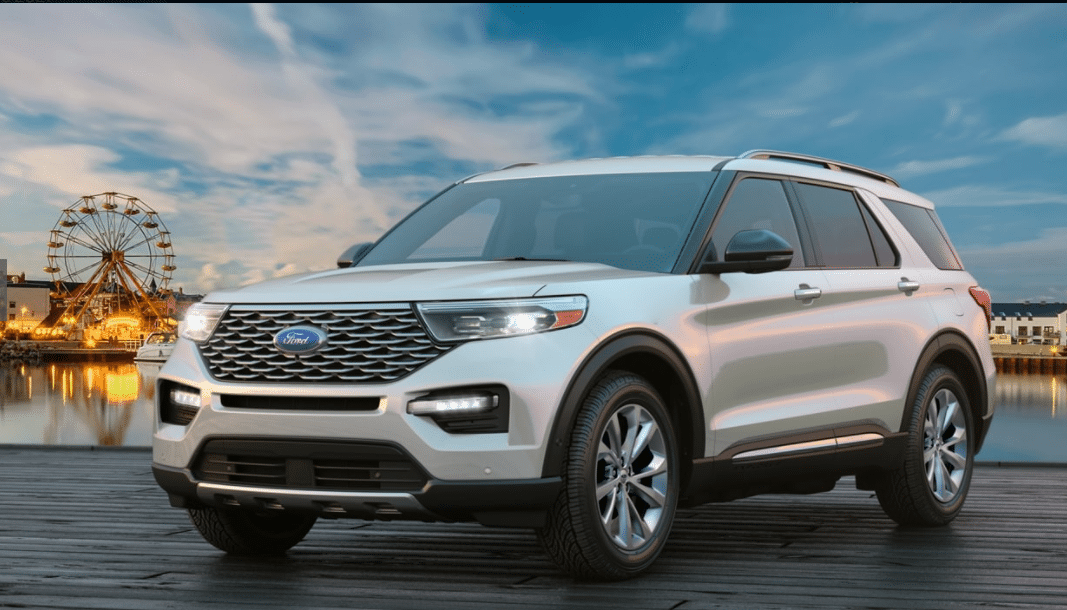 Back to all blogs