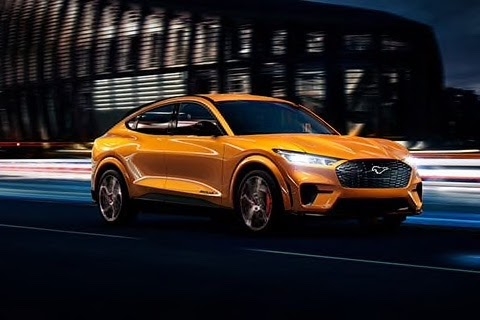 Southern California Ford Dealers know that electric and hybrid options have gone almost entirely mainstream in America in recent years. For Californians with a finger on the pulse of fuel economy and environmental concerns, knowing the difference between electrics and hybrids will help make critical car-buying decisions that feel good, too.
Electric Vehicle Basics
With every passing year, electric vehicles (EVs) grow in popularity. This is likely because the range, performance, and style continue to be modified and improved. With more variety in the market, there is more acceptance of this alternative vehicle.
Plug-in electric vehicles gain their power from being plugged into an off-board electric power source. There are two types of EVs: all-electric and plug-in hybrid electrics. Both types are charged from the electrical grid, and both are also charged through regenerative braking.
All-electric vehicles run on electricity only. Most have a range of up to 100 miles before they require recharging, while only a few can make 250 miles. Depending on your size, battery, and charging station, it can take 30 minutes to an entire day to recharge.
For those drivers who need a larger range, a plug-in hybrid electric vehicle (PHEV) may be more practical. Plug-in electric vehicles run on electricity for shorter spans and then switch to an internal combustion engine that runs on gasoline when the electricity is depleted.
Hybrid Vehicle Basics
Hybrid electric vehicles (HEVs) get their power from an internal combustion engine and an electric motor, which uses energy stored in batteries. You don't plug these cars in to recharge. Instead, the batteries regenerate by braking and the internal combustion engine.
There are two types of HEVs: mild or full. Mild hybrids use both a battery and an electric motor to help power the vehicle. These are typically the cars you may hear "turn off" at a stoplight or in stop-and-go traffic. Electricity alone cannot power a mild hybrid. Full hybrids have larger batteries and powerful electric motors. These cost more than mild hybrids but provide better fuel economy.
2021 Ford Mustang Mach-E
Folks are excited about the all-electric 2021 Ford Mustang Mach-E, and rightly so. Featuring the classic, road-boss silhouette of the Ford Mustang you've come to expect and the limitless power of the Ford Mustang you grew up coveting, this newly imagined Mustang checks off all the boxes!
With five models to choose from, there is something for everyone in this car. The California Route 1 model is aptly named for its cruise-worthy engineering. The California Route 1 model is a rear-wheel-drive model and boasts an Extended-Range Battery that gets you where you want to go without limitation at a targeted EPA-estimated range of 300 miles.
Ford makes charging easy with a Ford Mobile Charger that comes with your Mustang Mach-E for easy at-home charging. Choose your preferred charging option to maximize charging speed. Also, we make available the Ford Connected Charge Station. This beast charges up to 10 times faster than a standard wall outlet. With available intelligent features, you can control access to the connected charge station and schedule charge times.
Never fear about getting in a pinch on the road, either. Ford provides access to the FordPass Charging Network - the most extensive public charging network in North America offered by automotive manufacturers. With over 13,500 charging stations (with more coming), you should have no trouble finding a charging station while you're out and about.
2020 Ford Fusion Hybrid
As one of Ford's more popular commuter cars, the Ford Fusion comes with both a hybrid option and a plug-in hybrid option. Moderately priced, the Fusion is estimated at 43/41 mpg.
The Fusion Plug-in Hybrid offers you the best of all worlds with three modes so that you can choose gas, electric, or a combination of both. Auto EV mode uses plug-in power when possible and switches to gas when necessary. EV Now mode powers the vehicle using mostly plug-in power. EV Later mode saves plug-in power. With a full charge, the Fusion Plug-in Hybrid has an EPA-estimated electric-only driving range of 26 miles. With a full charge and full tank of gas, it has an EPA-estimated range of 610 miles.
That range should put you where you want to be!
Southern California Ford Dealers
There are 63 individual California Ford dealerships that make up the Southern California Ford Dealers. Each branch is dedicated to making your car-buying experience a pleasant one. You'll find a friendly and knowledgeable staff ready to answer your questions and help you decide on the vehicle that suits you best.
With so many locations to serve you, Southern California Ford Dealers have a location within a short distance of wherever you live. Find the dealership closest to you TODAY and ask about electric and hybrid model vehicles.