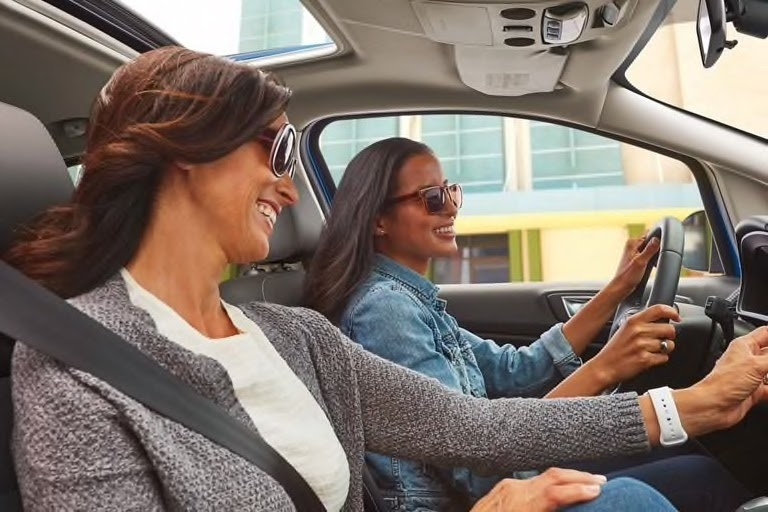 When you walk into a car dealership, you should feel confident and proud. Buying a car is a significant investment. When you're ready to make that purchase, you should have no misgivings. With a few easy strategies, you can make the car-buying experience a pleasant one!
Although none of these strategies are mandatory, if you're feeling a little unsure about the car-buying process, we know these ideas can help!
Make a List
If this is your first time purchasing a vehicle, you may not know exactly where to start. A simple but effective place to start is by making a list.
Start by writing down the things you know you need.
Do you need to buy new, certified pre-owned, or used?

Are you looking for a good fuel economy?

Is cargo space the most important feature for you?

Do you need towing capacity?
Then write down the things you want in a vehicle.
Have you always wanted a sunroof?

Do you want to include all the safety features available to you?

Is surround sound on a premium audio system the most important feature?

Are heated seats a necessity?
Once you've decided on what make/model best suits your needs and wants, then you've got a good starting point. Be sure to bring this list with you to the dealership!
Research
After you know the makes and models of a few vehicles you're interested in, you have a good starting point. A little research can go a long way! Hop online and read some reviews. Be sure to pay special attention to what current owners are saying. Research safety ratings, price points, and other vehicle data that you think may be important. You'll likely find lots of details that will help you think through specific aspects of your purchase.
Look at the vehicle's pricing from the factory website, then look at the dealerships' websites closest to you. Are there special incentives that apply?
If you're considering a used vehicle, several online tools are available to help narrow your search. Comparison shop. Pick a specific car and research the VIN. Look at all your options before deciding on just one make or model.
Learn, Learn, Learn
Our friends and neighbors tell us that the most uncomfortable part of car-buying is the financing portion. We understand. It's never fun to talk about your finances with a stranger. Even if this isn't your first time purchasing a car, The Ford Company has several online tools available to help put you more at ease.
We believe knowledge is power. The more you know about your credit, how your credit score works, and the details that make up your financing agreement, the more confident you will feel. Take some time to look over these educational pieces available to anyone.
Once you've got a better understanding of the process and what it means for you, you'll undoubtedly feel more confident when you think through a payment that works best for your budget. You can even apply for financing online in the comfort of your home, and walk into the dealership pre-approved. Now that is a confidence-builder!
Invite a Buddy
Any time you have a significant decision to make, it's always good to have a trusted friend along. When you're in a stressful situation, it can sometimes be hard to process all the information you're given in any one sitting. Having a friend to listen, ask questions, and even write down essential pieces that you may want to think through later, is critically important.
Make a list of questions you want to be sure you have answered while you're at the dealership. Task your buddy with making sure you've asked all of them before you leave. (They may even help you write down the answers as you go!)
Take a Test Drive
Taking a test drive is an essential thing you can do to build your confidence while you're at the dealership. You need to get behind the wheel before you decide to purchase. Period.
Customers often overlook the importance of a test drive. This is the only time you'll have to check out the car before you buy. The test drive is an opportunity for you to ask yourself questions like:
Are the seats comfortable in both the front and back?

Is the interior appealing?

Do the cup holders sit conveniently for the driver?

How many suitcases will fit in the cargo area?

Do all the features work the way you thought they would?
The test drive is a vital part of the car-buying process. It may win you over or keep you from making a regrettable mistake.
About Us
We understand that purchasing a car is an investment. We want you to feel confident and self-assured when you walk into one of our dealerships. Following these five tips will help give you the boost you need!
Southern California Ford Dealers is a collection of 63 Ford dealerships throughout Southern California. We work hard to find the Ford that suits you best. Each of the dealerships in our group has professionally trained staff ready to serve you.
Finding a dealership near you is easy. Just click here to see locations and get more information - TODAY!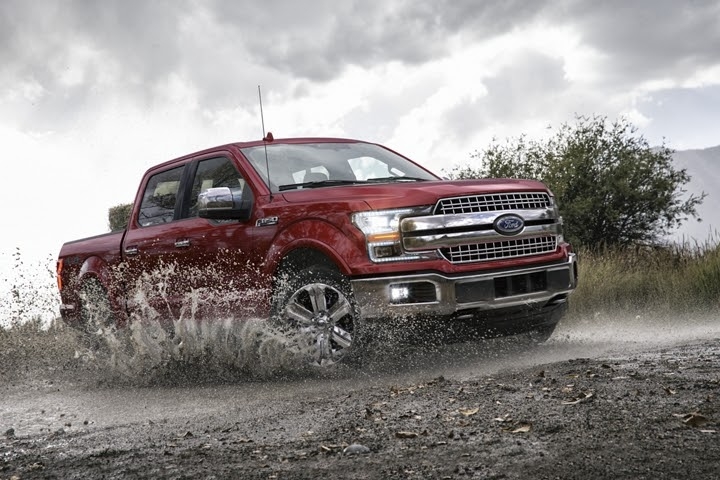 Back to all blogs