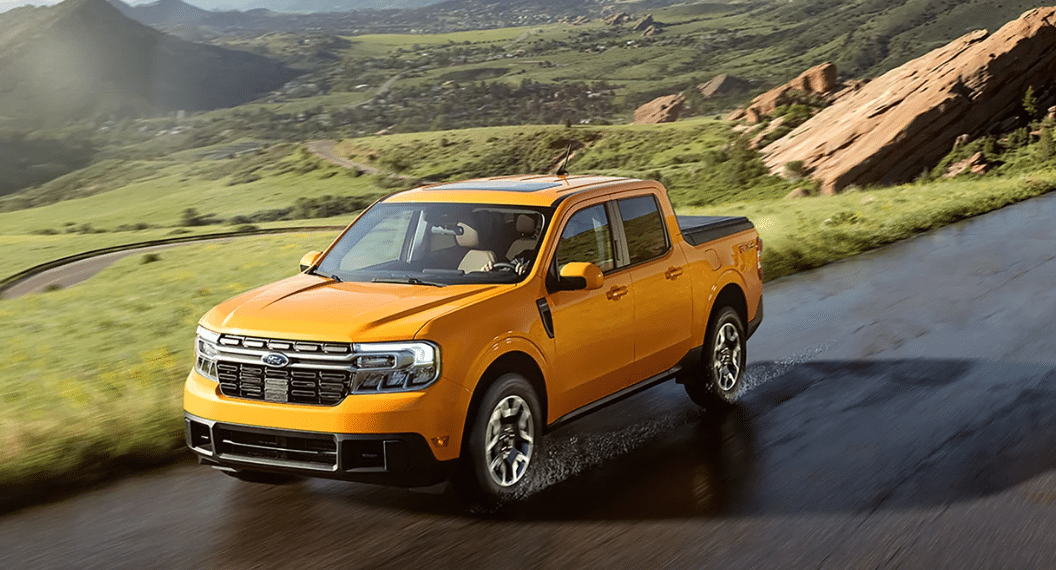 Ford Ranger vs. Ford Maverick: Which is the better choice for you?

In this article, we'll compare two of Ford's most popular vehicles: the Ranger and the Maverick. While some may think this is just a matter of preference, many factors can help you make an informed decision about the best choice for you.
Pricing
First, let's talk about price. The starting MSRP for a base model Ford Ranger is $27,400; for a base-model Ford Maverick, it's $22,195. This means the Maverick may be more appealing if you're looking for something at the low end of your budget. The Ranger might be more your speed if you're looking for something more rugged and durable. But if your budget is flexible enough to accommodate both options, we recommend both—you'll have plenty of space in each vehicle!
Performance and Capability
Let's start with the similarities: both are trucks built for performance and capability. They're both available with a variety of engines and powertrains, so you can get precisely what you need from your pickup truck. The thing that makes the Ford Maverick such a standout is its capability. It's built to go off-road, but it's also built to handle any work you throw at it—even if you're hauling loads of cargo around town or taking care of business at your job site. The Maverick can be configured for different types of work and kinds of driving, so whether you want a vehicle that works hard or looks good doing it, this is the truck for you. The Ford Ranger is a truck designed for the modern-day driver. It's economical, powerful, efficient, and can take on any project. The truck is built on a midsize platform with plenty of room for you and your passengers. It's also perfect for hauling whatever you need around. But what about performance? This pickup truck does not disappoint when it comes to power and speed! With its 2.3L EcoBoost engine, and 10-speed automatic transmission system, the Ranger can get up to 23 mpg highway fuel economy while delivering plenty of power at any speed or terrain conditions out there.
The 2023 Ford Ranger and the 2023 Ford Maverick pickup truck have much in common. They're both made by Ford, they're both family-friendly, and they're both safe. The Ranger and the Maverick are both built on a unibody frame with an independent front suspension and solid rear axle with coil springs. Both offer four-wheel disc brakes with anti-lock control and traction and stability control systems. The Ranger has an 8-way power adjustable driver's seat, while the Maverick offers an 8-way power adjustable driver's seat and 4-way power adjustable passenger seat. The safety features don't end there, though! Both vehicles offer a rearview camera, blind spot monitoring system, lane departure warning system, automatic high beams feature, trailer sway control system, hill start assist feature, and much more! Both feature a full suite of airbags and other safety features to help protect you in an accident. The 2023 Ford Ranger has a 5-star rating from the NHTSA and is equipped with seven airbags: two front, three knee, one side-curtain, and one driver's knee/thorax. The 2023 Ford Maverick also has a 5-star rating from the NHTSA but is equipped with six airbags: two front, two knee, one side-curtain, and one driver's knee/thorax. Both vehicles have a high strength-to-weight ratio, which means they can withstand impacts without sacrificing cargo space or comfort. They also both have electronic stability control, which helps you maintain control at high speeds. And they both offer a wide range of airbags, including knee airbags that protect your legs from injury during an impact.
The Ranger is a reliable, rugged truck that has been around since 1983. It has a classic look and feel, with a powerful engine and room for up to five people. The Ranger's design is sleek and modern, but it still maintains the classic look of a Ford. The exterior is the epitome of strength with its sharp angles and strong lines; it has a muscular build that says, "I'm powerful." The interior is spacious and comfortable, with plenty of room for everything you need to haul around. It's also well-equipped with touchscreen displays and Bluetooth connectivity to stay connected on your drive. The Maverick is a new addition to the Ford lineup, first released in 2020. It has a somewhat sportier look than the Ranger, emphasizing comfort and modern conveniences like USB ports and Bluetooth connectivity. Both trucks are available in four-door configurations, with the option of an extended cab or a crew cab. The first thing you'll notice about the new Maverick is its exterior design. The designers wanted to make a statement with this vehicle, and they succeeded. The front end is low and wide, with headlights embedded into the bodywork rather than mounted on top. The grille is aggressive and forward-facing—this truck isn't for timid drivers! You can see all of these features from miles away, which makes it very easy to spot this baby in traffic. The interior of the Maverick has two rows of seats that can comfortably seat up to five passengers. The back seats have enough legroom for adults and an adjustable headrest so everyone can be comfortable. The Ford Ranger and Ford Maverick are both excellent vehicles with plenty of features, comfortable cabins, and other outstanding qualities. With the highest safety ratings available, not to mention their incredible pick-up and ability to power through rugged terrain, the Maverick and Ranger are both held in high regard for their capability. If you have any questions about the Ford Maverick or Ford Ranger, please call your local Southern California Ford Dealers at your earliest convenience. We will gladly walk you through the options available and help you find the best fit for your lifestyle.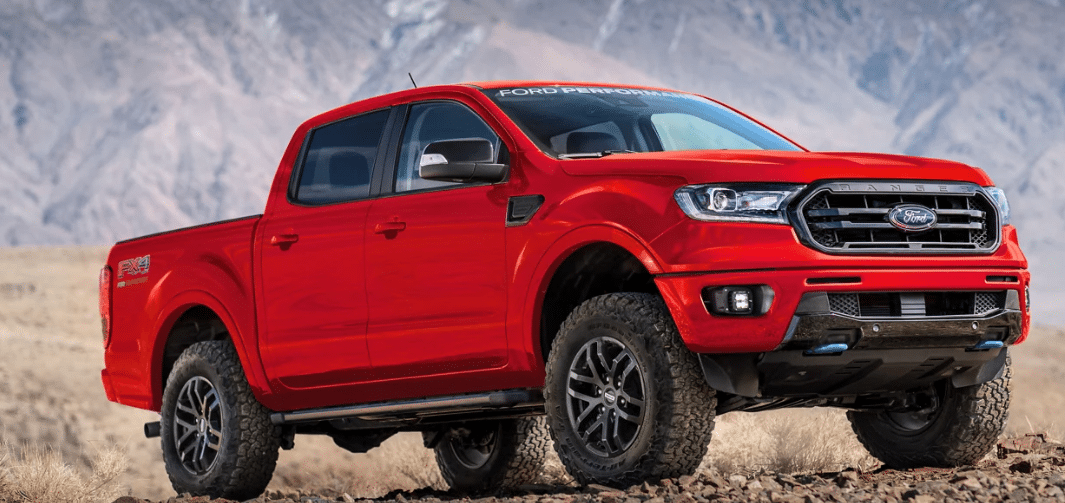 Back to all blogs