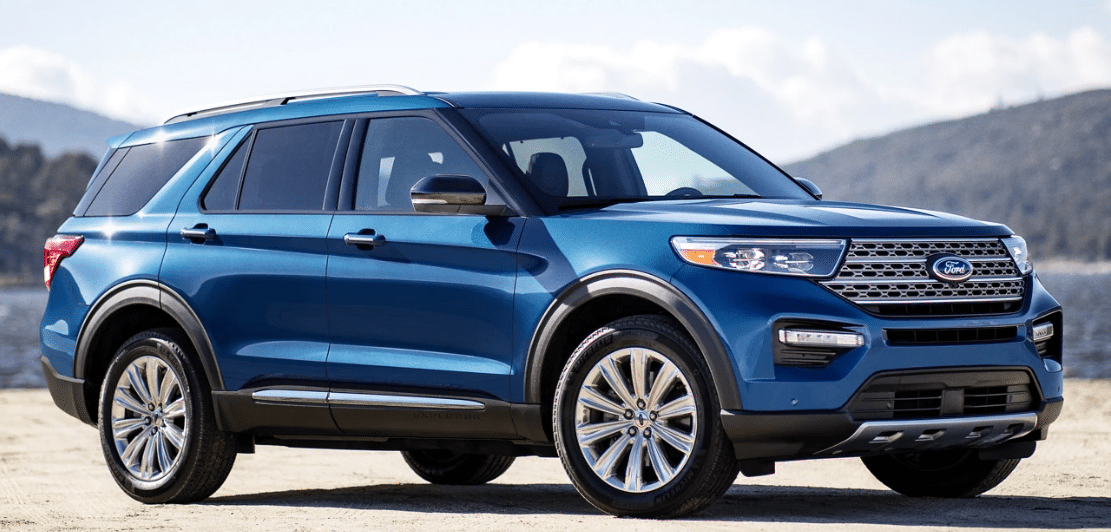 For those shopping for an SUV, few vehicles compare to the
Ford Explorer
and the
Ford Edge
. Both SUVs offer many of the same features and advantages, but each possesses its own characteristics. To help you make a better decision for your
next vehicle purchase
, let's compare these two amazing SUVs to find out which is best for your lifestyle.
Safety
The 2022 Ford Explorer has many safety features that make it stand out. It has a rearview camera, which helps drivers see what's behind them when backing up. It also has front parking sensors that help guide you into parking spaces and a lane-keeping assist that ensures you stay in your lane even on a curvy road or highway. The Ford Edge is another excellent choice as far as safety features. It has adaptive cruise control, which helps keep your car at a safe distance behind other vehicles on the road, and also offers lane-keeping assist. It comes with blind spot detection, which alerts you when another car is close to your side mirror or rear bumper without your knowledge. The Edge also has an optional park assist feature that helps you park in tight spaces by using sensors to detect objects in front of or behind your vehicle while parking and automatically steering it into position without you touching the controls! Both vehicles have several standard safety features including anti-lock brakes, traction and stability control, a rearview camera, and front-seat side airbags.
The Ford Explorer and Ford Edge have many similarities in their interior design, but also have some significant differences. Both vehicles have a luxurious feeling. The seats are comfortable and supportive, and the interior feels well-built. Both cars are designed with quality, though the materials used are different. The Explorer uses cloth materials, while the Edge uses leather or faux leather on its seats. The Ford Edge and Ford Explorer are both midsize SUVs. The Edge has two rows of seating and can accommodate five passengers. The Explorer offers three rows of seating and can accommodate seven passengers. The Explorer has a more open feel than the Edge; there is more space between you and the person sitting next to you. This is great for families who need to carry around lots of stuff and for people who just want more room to stretch out in. The Ford Explorer has a more traditional design, with its instrument cluster and center console positioned along the dashboard's center. The dashboard is simple and clean, with only two large vents on either side of the gauge cluster. The center console is wide and has plenty of cupholders. The Ford Edge has a more modern design, with its instrument cluster and center console positioned along the sides of the dashboard. The dashboard is more complex than the Explorer, with multiple buttons on both sides of the gauge cluster (for climate control). Each component is divided by an air vent.
The Ford Explorer and the Ford Edge both offer an excellent infotainment center. The Ford Explorer has an 8-inch LCD touchscreen, while the Ford Edge has a 12-inch vertical TFT LCD touchscreen. The Explorer has Apple CarPlay, which allows you to use Siri to make calls, send messages, listen to music, and more through your phone. You can also use Android Auto on your phone with the vehicle's infotainment system. The Edge offers both Apple CarPlay and Android Auto as well. Both vehicles have SiriusXM satellite radio, Bluetooth connectivity, and USB ports. The Ford Explorer also has a Wi-Fi hotspot, so you can connect your devices to the internet while driving. You can also create a 4G LTE data connection in the vehicle with an active subscription from a wireless provider.
Performance and Handling
The Ford Explorer and the Ford Edge are both available with a variety of engine options. The base model comes with a 2.5L EcoBoost engine, while higher-end models have a 3.5L EcoBoost V6 or a 2.7L EcoBoost V6. In addition, both vehicles come standard with all-wheel drive and an eight-speed automatic transmission. Both SUVs have good performance and handling, but they have different strengths. The Explorer has excellent acceleration capabilities, while the Edge has better handling. The Edge is also a little more fuel-efficient, with a higher EPA rating of 21 mpg city and 31 mpg highway than the Explorer's 18 mpg city and 25 mpg highway. Both SUVs have an AWD system that includes an innovative torque-on-demand feature. This provides better traction on all types of terrain without compromising performance in any situation. The Explorer is great at handling rough terrain—it's got the best approach angle of any midsize SUV on the market. That means you can go through mud, snow, or sand without worrying about getting stuck! But if you're looking for a faster ride, the Edge offers better acceleration and handling than most cars. It's also got an optional AWD system that gives it even better traction in slippery conditions than its non-AWD sibling.
Ultimately, choosing these two excellent SUVs is a matter of preference. The Explorer has its pros and cons, but it's still an ideal vehicle that should undoubtedly be on your short list of contenders. It seems a better choice for those looking for something bigger or those who intend to use their SUV for more rugged or "outdoorsy" excursions. The Edge is better for those who want something quicker and more agile and something handier in inclement weather. Both represent excellent vehicles for Ford and are worthy of your consideration if you're looking for a new SUV. If you are interested in a Ford Explorer or Edge, it is worth taking one for a test drive. You can be assured that these vehicles will live up to the quality and standards Ford strives for. Once you take a trip to your local
Southern California Ford Dealers
, we know you'll find an option you love.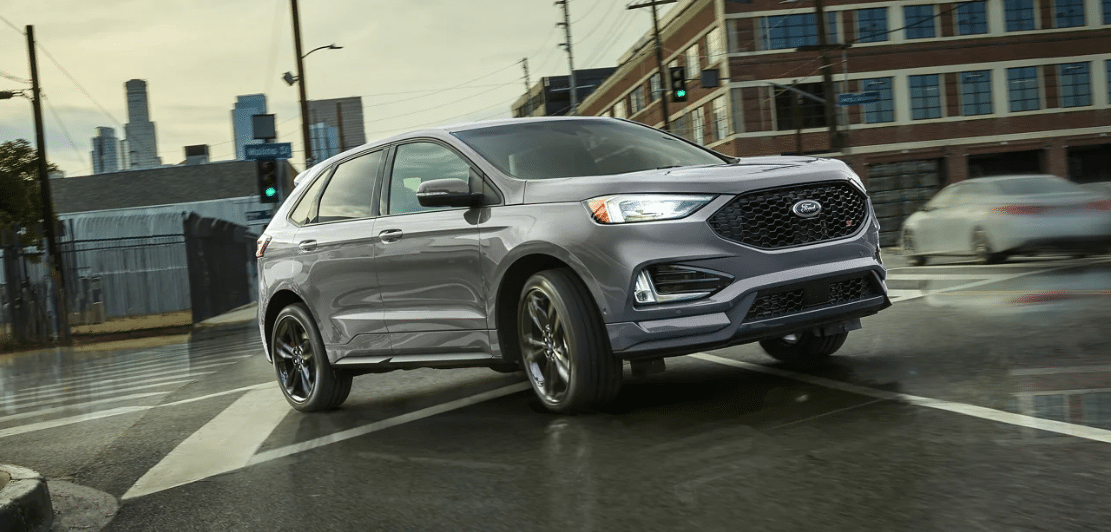 Back to all blogs