2020 Mustang Shelby GT500 Offers More Than Ever
---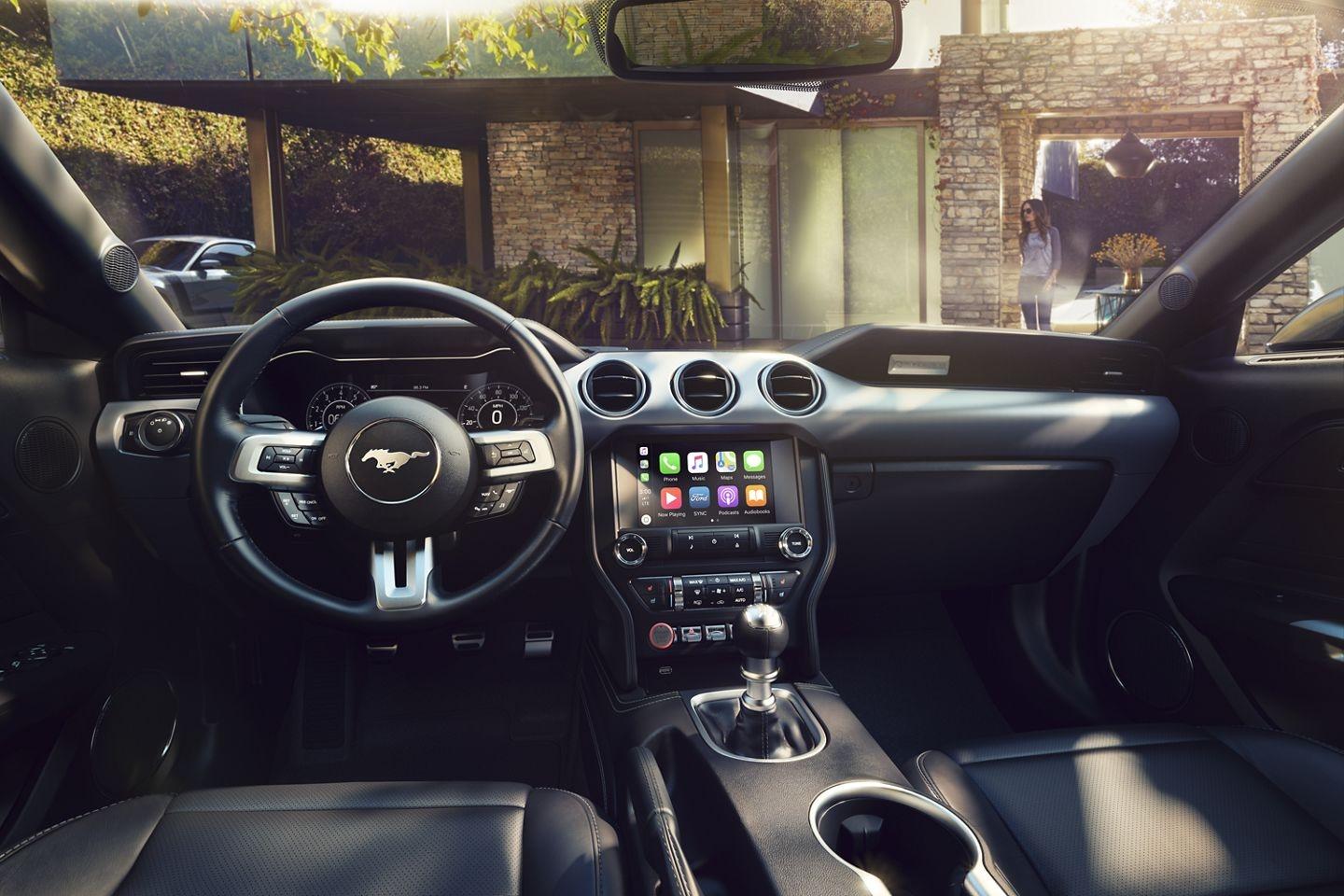 The most powerful street-legal Ford sports car ever is roaring into Southern California Ford Dealers. The all-new 2020 Mustang Shelby GT500 now offers world-class muscle and powertrain technologies to attain supercar levels of performance as well as a first-class race born transmission that offers advanced drive modes that deliver a sports coupe that outperforms the competition unlike any other.
Most Impressive Shelby Power Ever
The most impressive Shelby Mustang ever is now powered by the most power- and torque-dense supercharged V8 in the world that offers up to 760 HP and up to 625 ft.-lb. of torque. This 5.2-Liter V8 engine is partnered with a Tremec® TR-9070 DCT 7-speed dual-clutch transmission and driveline that can do more than just handle a massive amount of power. Ford Performance engineers collaborated with Tremec® to design a gearbox that offers maximum driver control with stunningly fast shifting and greater performance across a wide spectrum of driving environments that also helps this Mustang Shelby GT500 rocket to 100 MPH in as little as 6.7 seconds.
Stunning Performance & Control
Along with a powerful and impressive engine and transmission package, the coolest of Ford performance cars also offers the most stunning performance and control available. Along with being wider and lower than all other Shelby Mustang models, the new Mustang Shelby GT500 also features a next-gen active MagneRide® suspension along with 20-inch-by-11-inch Ford Performance alloy wheels with Michelin Pilot Sport 4S tires. Those who are seeking a little more grip can upgrade to 20-inch-by-11.5-inch carbon-fiber wheels out back with Michelin Pilot Sport Cup tires. Providing the stopping power (more crucial here than in other Mustangs) are 16.5-inch (420 millimeter) two-piece rotors up front with Brembo six-piston calipers.
For the hardcore trackers an available Handling Package is available with adjustable strut top mounts and a spoiler with Gurney flap. The Carbon Fiber Track Package also features 20-inch carbon-fiber wheels with 0.5-inch-wider rear wheels and an adjustable exposed carbon fiber GT4 track wing and splitter wickers with integrated dive plane. Plenty of aerodynamic changes have also been made to assure an on-track performance like no other. Along with doubling the front fascia openings, this Ford Mustang model also includes six heat exchangers to bump up cooling airflow by more than 50 percent. The front fenders have also been widened to house the available 20-inch-by-11-inch as well as the 20-inch-by-11.5-inch wheels.
The best part about the 2020 Mustang Shelby GT500 performance features are the five available drive modes that further enhance the driver experience. With the flick of a switch the most powerful sports car ever can switch from a moderated "normal" car to a "track" master with more aggressive throttle responsiveness and gear selections. This system changes nearly every aspect of the car's behavior, including ride dampening, stability control, antilock brake modulation and steering feel – even the sound and instrument panel change. Inside the TR-9070 DCT dual-clutch transmission, drive modes influence transmission shift points and feel.
Test Drive the Most Powerful Ford Mustang Shelby Ever
Are you ready for a little more excitement and power in your life? Get to your Southern California Ford Dealers today to find out what real muscle is all about.


Resources:
https://media.ford.com/content/fordmedia/fna/us/en/news/2019/08/05/stunning-performance-and-control-2020-shelby-gt500.html
https://autoweek.com/article/supercars/5-things-know-about-ford-mustang-shelby-gt500