2017 Ford Edge vs 2017 Chevrolet Equinox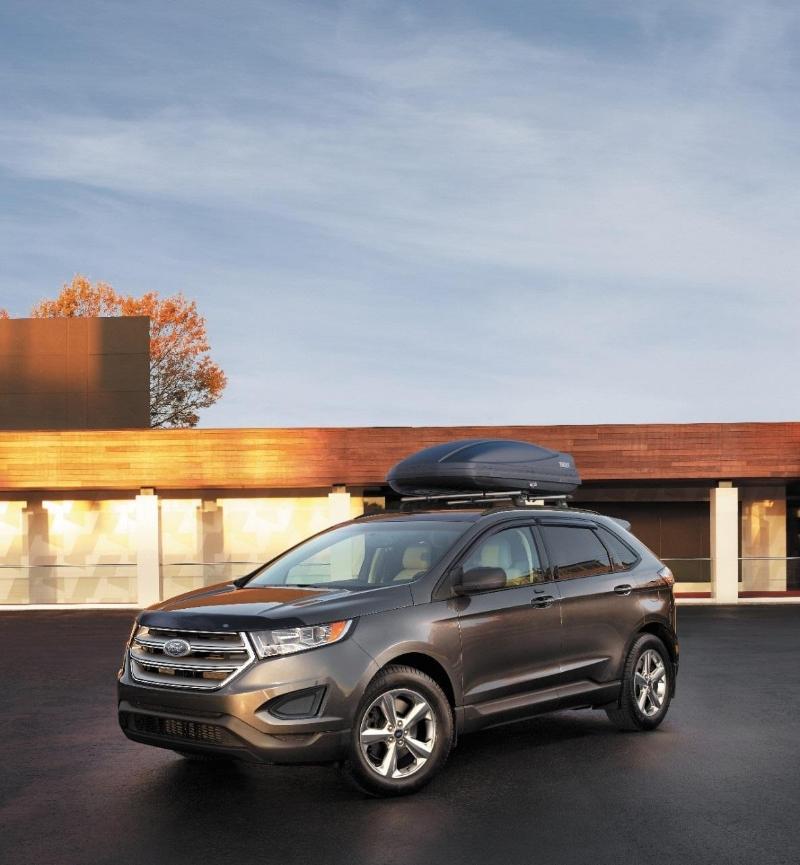 When shopping for a good, functional SUV, you might compare the 2017 Ford Edge vs the 2017 Chevrolet Equinox. Both promise excellent performance, reassuring safety, and a number of comforts.
This competition of Ford vs Chevrolet has been long-running. For that reason alone, many people like to compare these two SUVs. Ultimately, though, one comes out on top, making it the best option for your daily needs.
Performance
Comparing the Ford Edge vs the competition, you'll notice it wins out especially when it comes to performance.
More specifically, when examining the Edge vs Equinox, one obvious similarity is that both can be outfitted with a small turbocharged engine. It makes for excellent efficiency and reasonable performance.
Going with the Ford Edge means you can opt for one of two additional engine options. One is a more traditional 3.5-liter V-6 with twin independent variable camshaft timing. That technology provides more horsepower and torque throughout the RPM range.
Choosing the Ford Edge Sport brings even greater potency. A 2.7-liter EcoBoost V-6 features twin turbos, a graphite iron engine block, aluminum heads, and 350 lb.-ft. of torque. All it takes is commanding that kind of capability once, and you'll be hooked. The Chevrolet Equinox can't even come close to that kind of experience.
If fuel efficiency matters to you, the Ford Edge makes the most with active grille shutters. Whenever the engine doesn't need the cooling, the shutters boost aerodynamics by closing automatically. This combines with front air curtains formed down the SUV sides by ducts in the lower front fascia. You can't get these efficiencies with the Chevrolet Equinox.
Safety Designs
When shopping for a vehicle, safety matters. After all, you carry the most precious cargo inside. Both the Ford Edge and Chevrolet Equinox feature equipment designed to prevent accidents, plus protect you in a wreck.
One big difference is the optional front 180-degree camera for the Ford Edge. The camera sits right in the front grille, and includes a washer to keep the lens clear. This system allows you to literally see around corners. When you're leaving alleys or driveways with little visibility of the street, this feature really comes in handy, helping you to avoid cross traffic.
Interior Comforts
Ultimately, you want to be comfortable driving either SUV. The comfort of your passengers matters considerably, too. Both can be outfitted with seat heaters, leather upholstery, and other creature comforts. With the Ford Edge, you can also opt for adaptive steering. It adds stability at high speeds, and helps you make tight turns at low speeds, such as in parking lots.
With Sync 3 available for the Ford Edge, you command advanced technologies right from the dash. Thanks to the latest hardware and software advancements, you can speak naturally for voice commands, instead of needing to memorize awkward phrases. If you prefer, the screen reacts to taps, swipes, and pinching just like your smartphone.
Now that you know how the Ford Edge tops the Chevrolet Equinox, contact your Southern California Ford dealer to schedule a test drive.