What is Ford's MyKey System?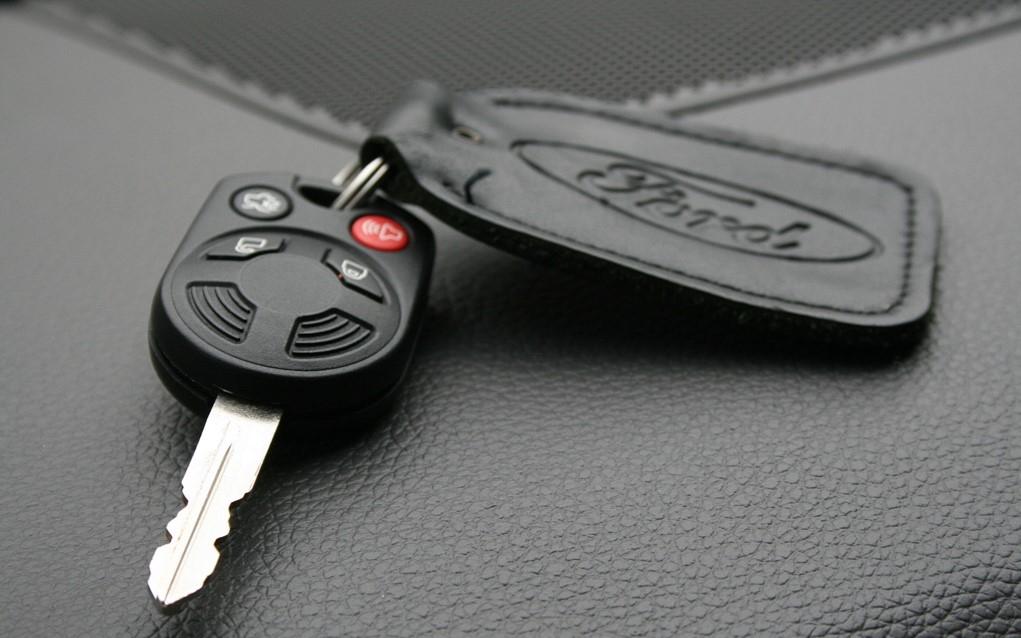 Parents who want to ensure that their young drivers are staying safe behind the wheel have a new tool at their disposal. Ford's MyKey system allows owners to set speed limits, encourage seatbelt use, and other critical aspects of responsible driving. This programmable system gives you control even when you're far out of reach.
Ford has a new trick up their sleeve that is geared towards giving parents more control over how their kids drive while behind the wheel. The MyKey system is Ford's newest program that helps drivers protect their families and their vehicles. This customizable system allows owners and parents to set parameters for how the car is driven, so that certain drivers must practice responsible habits. Here's how it works.
.
Programming the Keys
Ford vehicle owners can use an admin key to program a Ford MyKey with certain limitations. Many of these limitations are completely customizable, so that you can choose how strict or lenient you want to be with your restricted drivers. You can also program more than one MyKey or admin key, giving you a different level of control for different drivers.
.
Speed
One of the most viable restrictions is limiting maximum speeds. With the admin key, you can set different speed restrictions for each MyKey. If you do not want to jump to that extreme, then simply set a friendly reminder at a certain speed that will ask the driver to tone it down some.
.
Radio and Seat Belts
Another key feature of the system is that you can access stored computer information simply and easily that pertains to each MyKey, such as the number of miles that were driven during a given trip. You can also limit radio volume, helping to limit a given driver's distractions. Seat belt reminders can be set in various ways, such as muting the radio until passengers are buckled up.
.
Safety Systems
Many young drivers are also very technologically inclined, meaning they know how to control certain safety systems in the car, and may be tempted to turn them off. The MyKey system will limit a driver's ability to turn off systems like parking aids, blind spot monitoring, traction controls, and "Do Not Disturb" settings. As an added safety feature, anyone driving with a MyKey gets advanced low-fuel warnings. The low fuel indicator and refueling reminder will chime earlier, giving the driver more time to get to a gas station.
.
It is important to understand how the MyKey system works before you choose to activate it. The owner's manual provides everything you will need to know about programming a MyKey system, and how to get the most out of the feature. Your local Ford dealership is more than happy to introduce you to the system, so that you can be familiar with it from the start.
The compilation of configurable and non-configurable settings in the MyKey system has been specially designed to give each Ford car owner a new sense of safety. It allows you to protect your investment into buying a new vehicle, helps you to protect your family or friends, and gives you a sense of peace of mind, when it comes to handing over your keys. Come see what impressive new Ford models feature the MyKey system. Explore all your options with the help of your local Southern California Ford Dealers.