Top 10 Car Maintenance Tips to Keep your Ford at its Best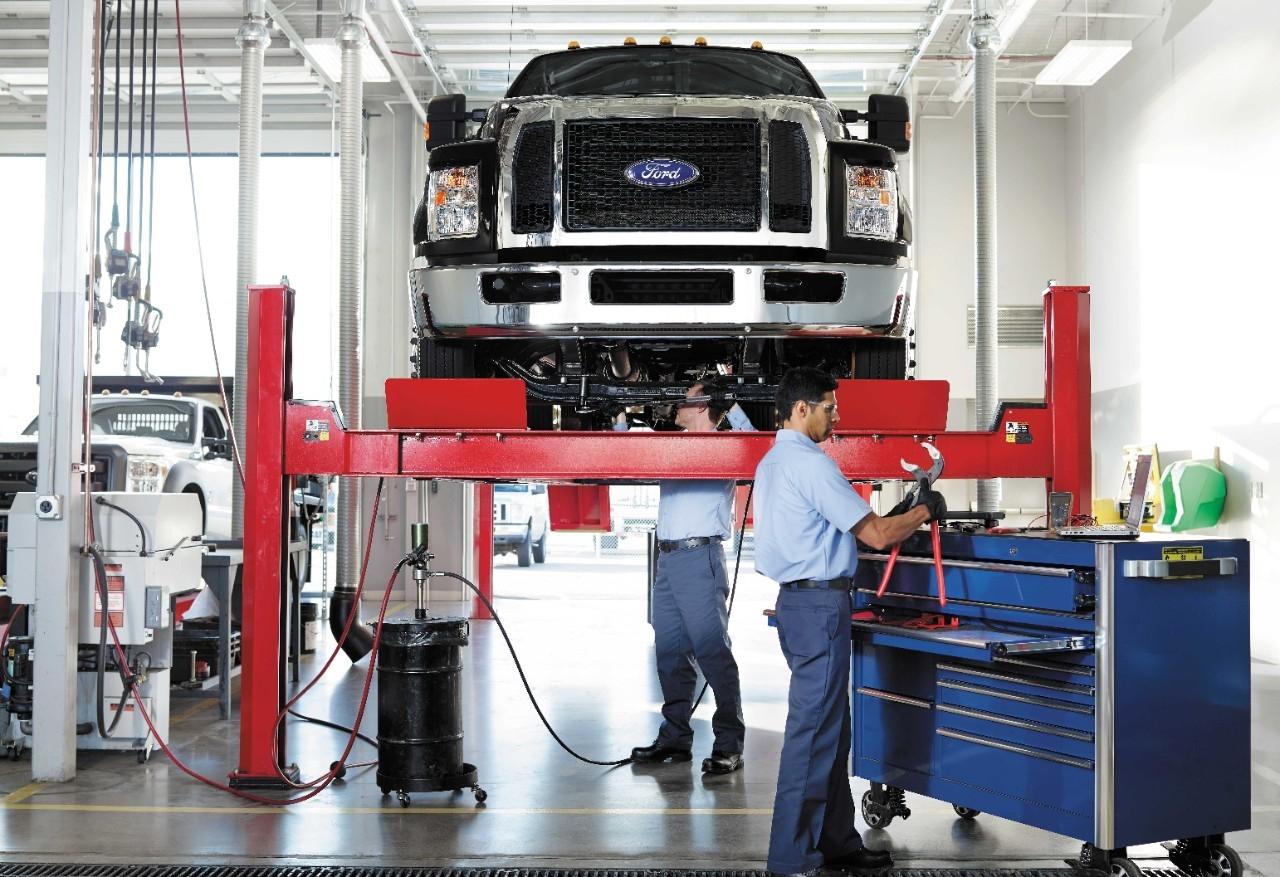 You've bought a car you love. Don't you want to keep it functioning at its best? Good intentions only get you so far, but routine car care will help you achieve your goal. Whether you've purchased a Ford Flex, Ford F-150, Ford Expedition, Ford Fusion, or any other model, maintenance is key to getting the most out of your Ford. These car maintenance tips will give you a great head start, courtesy of your Southern California Ford Dealers.
These car maintenance tips will give you a great head start, courtesy of your Southern California Ford Dealers.
10 Car Care Tips for Your Ford
Change the Engine Oil
The single most important maintenance item you can do for your Ford is an engine oil change. For most Ford vehicles, an Intelligent Oil Life Monitor predicts the optimal time to change the engine oil. When it reaches 5% oil life remaining, "CHANGE ENGINE OIL SOON" is displayed on the message center. When it counts down to 0%, "OIL CHANGE REQUIRED" displays instead. It's important to change the oil and filter when it's due, otherwise you risk causing damage due to lack of maintenance.
.
Change the Transmission Fluid
Like your engine oil, transmission fluid needs to be changed when it is due in the maintenance schedule. For many Ford vehicles, the transmission service is scheduled at or before 150,000 miles. Your service advisor will let you know if it's due sooner due to condition.
.
Lubricate Suspension Components
Many suspension components such as tie rods and ball joints are equipped with grease zerks. These should be greased every time your Ford is serviced to keep them well lubricated as part of your car care. Otherwise, dry joints can wear out very quickly, causing you added expense and downtime.
.
Wash Your Car
Car care tips aren't just about maintenance. Keep your Ford looking great, whether it's a Mustang, Escape, or Fiesta, just by washing the exterior regularly. A regular car wash also helps reduce wear on the paint from dirt and grime, keeping it looking its best for years to come.
.
Change the Brake Fluid
Brake fluid is hygroscopic, meaning it absorbs water to prevent corrosion from the inside. Eventually, that water-saturated brake fluid needs to be changed for fresh brake fluid. Your Ford service advisor will let you know when it needs to be completed on your car, truck, or SUV.
.
Wax the Paint
Once or twice a year, apply high-quality wax to your vehicle's paint. It restores the brilliant shine it once had, plus it protects it from bird droppings and sun fade.
.
Rotate Your Tires
One of the most neglected car maintenance tips must be about tire rotations. Tires should be rotated every 5,000 to 8,000 miles to promote even tread wear. Consistent tread wear also means better handling, especially when the roads aren't optimal.
.
Diagnose Dash Warning Lights
Is the MIL light, brake warning light, ABS light, Airbag light, or another indicator illuminated? Don't delay – have your Southern California Ford dealer check it out. It could be a minor repair or service that's required, or it could be something important for safe driving.
.
Perform Driveline Maintenance
If you have an AWD or 4WD Ford, there are additional driveline maintenance items that need to be performed. Your transfer case and rear differential fluids require fluid changes from time to time, usually around the same time as your transmission fluid change.
.
Flush the Cooling System
Engine coolant protects internal components from corrosion and keeps the engine running cool when the mercury soars. It needs to be changed around 100,000 miles and every 50,000 miles thereafter to keep doing its job properly.
.
These car care tips will help you enjoy your Ford vehicle for as long as possible and will help prevent unexpected breakdowns and repairs. Visit the service department at your local Southern California Ford dealers to schedule your next car care visit.