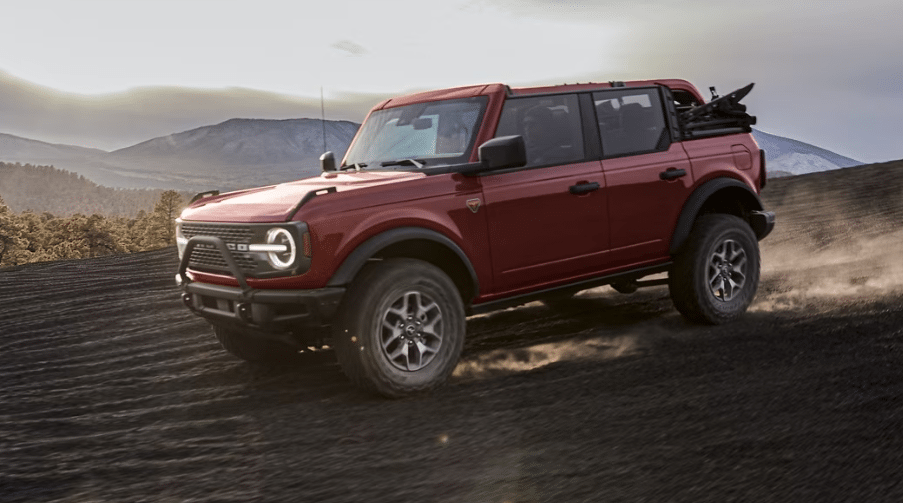 The
Ford Bronco
is back and better than ever. This iconic vehicle made a name for itself in the 1960s as a rugged off-roader that could take on any challenge. After a hiatus of over two decades, the Bronco has returned to the market with a bold design, advanced technology, and impressive capabilities that pay homage to its heritage while embracing the future. This new Bronco is not just a revival of the classic model; it's a complete reinvention that caters to the needs of modern drivers. It offers the best of both worlds with a timeless design that harkens back to the original and the latest technology and features for the modern age. From sandy beaches to mountain trails, the Bronco is the ultimate SUV for adventure seekers. Moreover, it's the perfect choice for Southern Californians who love to explore the great outdoors. With its convertible roof and doors, you can experience the wind in your hair and the sun on your skin as you cruise along the coast. If you're ready to experience the thrill of the Ford Bronco, head to your nearest
Southern California Ford Dealer
today. They have a range of models available, each with unique features and capabilities to suit your needs. Take advantage of the opportunity to drive the classic reinvented for our age.
Built to Last: The Rugged Design of the Ford Bronco
The Ford Bronco's rugged, timeless look is one of its most distinctive aspects and is sure to draw attention. This body-on-frame design is made to survive any challenge. High-strength steel and aluminum alloy produce a sturdy and durable frame that can resist even the most challenging terrains. The Bronco's boxy lines, broad stance, and prominent front grille pay respect to the original model's classic look, which inspired the exterior design. But unlike earlier models, the vehicle has been redesigned with contemporary design characteristics that help it stand out in the crowded SUV market. The removable roof and doors are its most intriguing exterior feature. You can personalize your driving experience and enjoy the outdoors by removing the top in sections. Additionally, the doors are detachable, making it simple to enter and exit the SUV and enhancing the Bronco's spirit of adventure. With features like high ground clearance, skid plates, and 35-inch tires that can handle any terrain, the vehicle is also perfect for off-road excursions. The Bronco's water-fording capabilities make it easy to navigate streams and rivers.
Tech-Forward Design: Inside the Bronco
The Bronco is not only a tough off-road vehicle. It's also a cutting-edge, contemporary SUV that meets the needs of today's drivers. The SUV boasts a variety of technical features, from its advanced infotainment system to its safety systems, all of which make driving safer and more fun. The SYNC 4 infotainment system is one of the most attractive interior aspects of the Bronco. With the help of the system's sizable, simple-to-use touchscreen display, you can easily control anything from your music to your navigation. The system also works with Android Auto and Apple CarPlay, making it easy to use your smartphone while on the go. The interior is designed to keep you relaxed and comfortable whether you're on a lengthy road trip or simply running errands. With a variety of seating configurations that can hold up to five passengers, the interior is likewise built for comfort and adaptability. The second row's fold-flat seats can create more cargo capacity as needed, and the available leather-trimmed seats provide both comfort and style. However, the vehicle boasts a variety of safety measures that give drivers peace of mind on the road in addition to comfort and entertainment. Advanced safety technologies, including adaptive cruise control, lane departure warning, and automated emergency braking, are available as part of the Co-Pilot360 system, which makes it easier to stay safe and avoid collisions.
Power and Performance: Engine Options for the Ford Bronco
The 2.3-liter EcoBoost engine that comes standard in the Bronco produces an astounding 270 horsepower and 310 lb-ft of torque. The 10-speed automatic transmission that this engine is mated to offers seamless and effective shifting that improves the entire driving experience. The Bronco also has a 2.7-liter EcoBoost V6 engine that produces a staggering 310 horsepower and 400 lb-ft of torque for those who desire even more power. This engine and the same 10-speed automatic transmission give you an unbeatable combination of power and efficiency. Whether you're driving on sand, mud, or rocks, the included Terrain Management System lets you choose the driving mode that is most appropriate for the terrain. You can also configure the low-speed cruise control using the available Trail Control technology, allowing you to concentrate on negotiating challenging terrain without worrying about your speed.
Ready to Elevate Your Drive to the Next Level? Visit Southern California Ford Dealers Today!
There is no better place to go when looking for the ideal Ford Bronco than your neighborhood Ford dealer in Southern California. Both our knowledgeable teams in the
financing centers
and our helpful sales staff are here to help you find the model that best suits your requirements. However, we offer more than that. Our cutting-edge
service center
is staffed by skilled mechanics that can help you keep your car performing like new. We have the equipment and knowledge to complete any task, from minor repairs to major services. So if you're in the market for a new SUV or need help maintaining your current one, head to your nearest
Southern California Ford Dealer
today. Our team is here to provide the best service and support and help you find the right vehicle to suit your needs. Don't wait – visit us today and experience the difference that our expertise and dedication can make.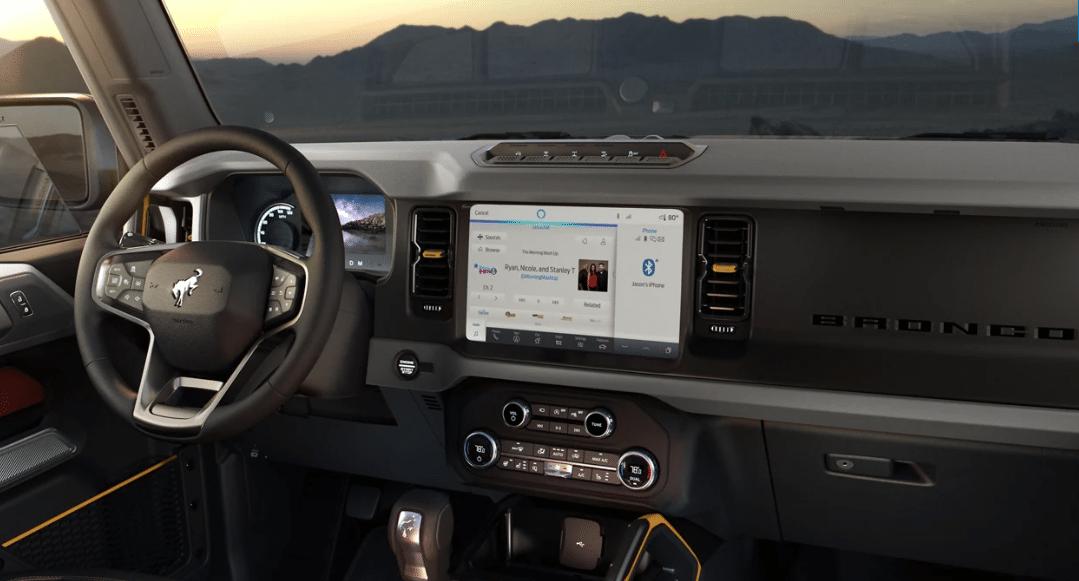 Back to all blogs