Tune up your Ford for National Car Care Month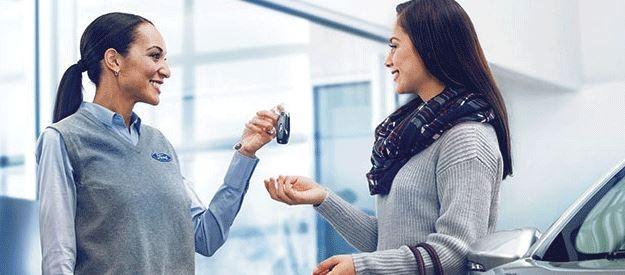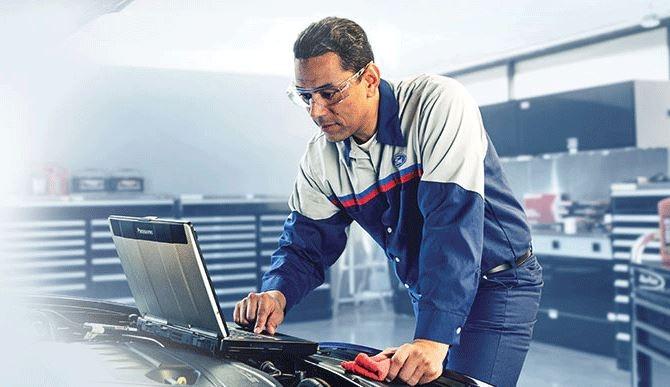 Although car care is important all year long, April and October are the months it's celebrated. During these times, businesses, such as the So Cal Ford Dealers, offer car care clinics and events. Why April? Because that's when winter comes to an end and summer is about to begin.
Car care tips
National Car Care month is a reminder to catch up on any maintenance that was deferred during the winter. In fact, the Car Care Council offers a free guide for owners to learn more about vehicle maintenance. Here are a few Ford car care tips to help you get your vehicle ready for warmer weather.
Inspect the fluids
It's important to check your vehicles fluids throughout the year, especially when the seasons have changed. To recognize Car Care Month, pop the hood and inspect the level and condition of the fluids. Also, check the service schedule (outlined in the owner's manual) and any windshield service stickers to determine if your vehicle is due for maintenance.
Inspect the tires
Tire pressure fluctuates with temperature change. It's often a few pounds per square inch lower in the winter than in the summer. For this reason, it's a good idea to check the pressure when the seasons change. At the same time, check the tires for wear and damage. Consider replacing tires that have a tread depth of less than 4/32". Of course, tires that are damaged or show signs of cracking should be replaced as well. Remember, tires are the only point of contact between your vehicle and the road.
Inspect the wiper blades
The saying "April showers bring May flowers" is a bit misleading. In many parts of the country, it rains throughout the year. That's why it's a good idea to inspect and replace wiper blades, which may have seen extensive use during the winter.
Inspect the filters
Springtime is the beginning of allergy season. Inspect the cabin and air filters to ensure both you and your vehicle are breathing right. If the vehicle is equipped with a fuel filter, that should also be checked.
Inspect the brakes
Over time, the friction material found in brake pads wears out, leading to reduced braking performance. Since spring brings rain and slick roads, it's a good time to have your brakes inspected. That way you're prepared for whatever Mother Nature has in store.
Inspect the belts and hoses
Rubber components such as belts and hoses degrade over time. If they break, they can damage your vehicle and leave you stranded. Periodically checking these components is a crucial part of preventative maintenance.
The Ford Maintenance Plan
With the
Ford Maintenance Plan
, all of the items listed above are taken care of for you. You won't have to inspect, or service anything on your own. Not only does the plan cover oil changes, but also multi-point inspections, regular maintenance, and replacement of "wear and tear" components. Visit your local
So Cal Ford Dealer
today to learn more about the Ford Maintenance plan, as well as our full line up of other plans, including Extended Service.