Review Summary of the 2017 Ford Taurus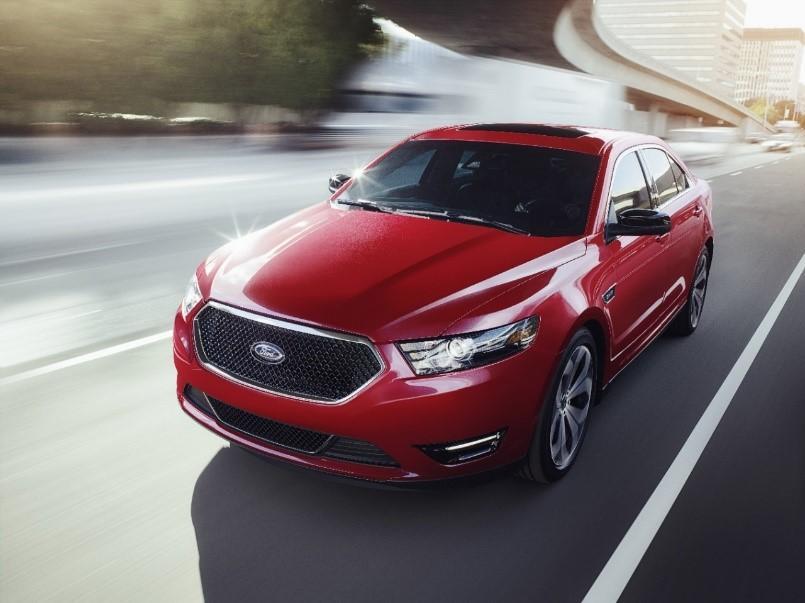 Although it hasn't always been one of Ford's most popular models, the Ford Taurus is making a comeback in a big way. Your Southern CA Ford Dealers couldn't agree with the experts at Edmunds who say "that the 2017 Ford Taurus has an old-school vibe with appealing qualities".

This historic five-passenger sedan is powered by either a 3.5L V6 engine that produces 288 HP and 254 lb-ft of torque, a turbocharged 2.0L four-cylinder engine that puts out 240 HP and 270 lb-ft of torque or a high-performance turbocharged 3.5L V6 that pumps out 365 HP and 350 lb-ft of torque. These available engine types are partnered with a six-speed automatic transmission with either front-wheel or all-wheel drive.
What is it like to drive a sedan with so much power? Let's take a look at what a few experts are saying.
The experts at Edmunds all agree that the old-school turned new-school Taurus is the ideal vehicle for a smooth-riding road trips. "On the road, the 2017 Ford Taurus fits the role of a large American sedan nicely. It is positively in its element on long road trips, where its smooth ride quality and hushed cabin make it an ideal place to roll away the miles".
The automotive gurus of Kelly Blue Book, who have given the Taurus an 8.9 out of 10 rating in consumer satisfaction, concur with the comfort available in this family friendly vehicle. "If you're looking for a big, comfortable cruiser with a cavernous trunk, wide front seats and available all-wheel drive for slushy winter weather, the 2017 Ford Taurus might just be the right car for you". All this along with a 5-star overall rating and you in government crash tests could have any everyday driver a reason to take another serious look at the 2017 Ford Taurus.
Although the Ford Taurus is no powerful muscle car, the sporty SHO model has even been named one of the "12 Best Sleepers Sold in the Last 25 Years" by Road & Track. Yeah, we know we can't all speak in young people slang so allow us to clarify. Writers Collin Woodard and Brian Silvestro are not saying that this Ford Taurus model enjoys sleeping, instead its commuter car style is masking a powerful beast under the hood.
"What makes the current Taurus SHO even more of a sleeper is that the automotive press largely wrote it off after its introduction. Even in SHO guise, the Taurus is a large sedan built for comfortable cruising, not a canyon carver. Even so, you better be careful challenging one to a race since it can hit 60 MPH in just a tick over five seconds".
Need a little more incentive to check out the all-new Ford Taurus? Well, even the very basic Ford Taurus SE model received the 2017 Vincentric Best Fleet Value in America award in the Large Sedan segment for Taurus's seventh year in a row.
Are you ready to schedule a test drive in the 2017 Ford Taurus? Visit any of your Southern California dealers today to take a new look at an American classic.